The idea of heretical origins for the Tarot still attracts attention because the Medieval heresies share two important traits with modern Tarotists.
The Friar of Carcassonne: Revolt against the Inquisition in the Last Days of the Cathars By Stephen O'Shea Douglas and McIntyre, 2011 ISBN…
Listen, you can hear the soft rustling of foot soldiers in the valley deep below as they build the mass burning pyre. Tomorrow morning we will walk down from our Montsegur fortress and step up to our deaths.
This thesis is a case study on ethics within war. The thirteenth century Albigensian Crusade was a war against a heretical religious ideology known as Catharism whose tenets threatened the social order of Europe.
The Polemical use of the Albigensian Crusade during the French Wars of Religion Racaut, Luc French History 13, 3 (1999) Abstract From the outset…
Amor vs. Roma: Cathars and the Birth of the Inquisition From the CBC Radio series Ideas, this 2-part show examines the rise and…
Among these is the rich mass of documentation relating to the inquisition of heretical depravity in Languedoc in the thirteenth and fourteenth centuries
A little more than a month before he planned to go on crusade to the Holy Land, Thibaut IV of Champagne (1201–1253) presided over one of the largest burnings of heretics ever to take place in northern France, in which some 180 people were executed.
Of all the heresies in the Middle Ages, none posed more of a threat to the Catholic Church in either perception or reality than did Catharism.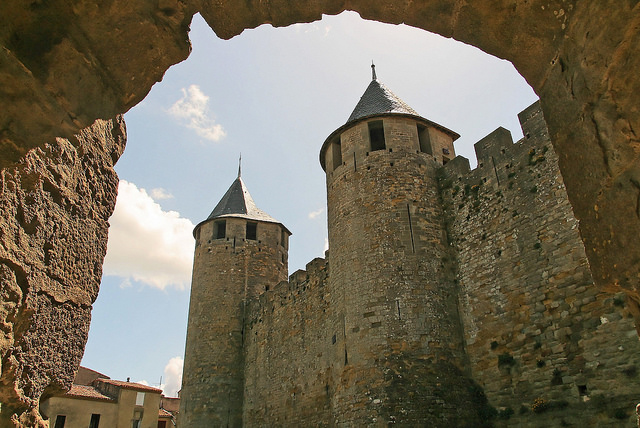 This thesis addresses the military aspects of the Albigensian Crusade in the region of Languedoc between 1209 and 1218.
Making Enemies: Latin Christendom in the Age of Reform By R.I. Moore Historien, Vol.6 (2006) Introduction: In the district of Toulouse a damnable…
It argues that some commonplace notions about the Cathars, virtually unaltered for over a hundred years, are far from settled — especially when inquisition records from Languedoc are taken into account.
Eckbert of Schönau and Catharism: A Reevaluation By Robert Harrison Comitatus: A Journal of Medieval and Renaissance Studies, Vol.22:1 (1991) Introduction: During the…
By the end of the thirteenth century Languedocian Catharism had been almost entirely eradicated, but the first decade of the fourteenth century saw what is often referred to as the 'Autier revival'.
This medieval castle for sale in southern France dates back to the year 978. The castle was built by the Viscounts of Narbonne to guard a main road – it lies 13 km southwest of Narbonne, and sits on a a rocky knoll 180 m (590 ft) above sea level.