The Albigensian Crusade: A Comparative Military Study, 1209-1218
By Michael Taulier
Master's Thesis, American Public University System (2010)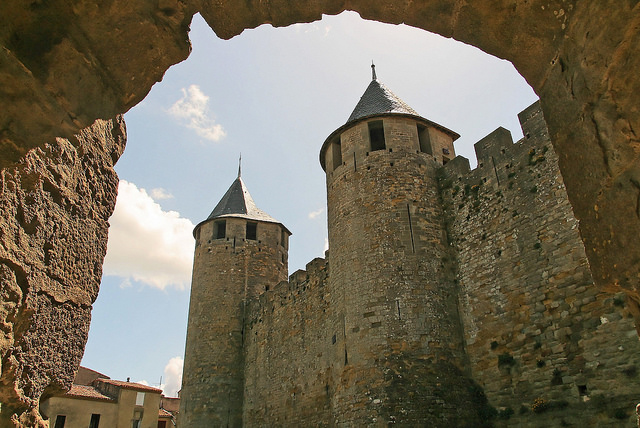 Abstract: This thesis addresses the military aspects of the Albigensian Crusade in the region of Languedoc between 1209 and 1218. The purpose of the research is to move beyond the conventional focus on Catharism and its attendant heresy in order to examine the martial endeavors of the northern crusaders led by Simon IV de Montfort against Raymond VI of Toulouse and the southern forces.
A comparative model is applied to the discussion and analysis of a number of sieges, field battles and descriptions of atrocities committed during the crusade. Light is shed on the difficulties faced by Montfort in waging a war in hostile territory and reveals a set of contrasts and similarities between military engagements along with a shift of intent from the original aim of the expedition designed to root out heresy, to private ambitions consisting of territorial aggrandizement and the acquisition of power.
Introduction: War was an endemic constituent of the Middle Ages.  A veritable plethora of battles and sieges dotted the European landscape for centuries and the practice of war was continually refined as were the instruments used to wield it.  The era of the High Middle Ages (c. AD 1000-1300) witnessed some of the most decisive and influential battles in all of history.  From Hastings to Hattin and from Courtrai to Las Navas de Tolosa, the political, economic, religious and cultural aspects of Europe were forever altered.
Click here to read this thesis from De Re Militari