USING AN OSTEOBIOGRAPHICAL approach, this contribution considers the identity of the woman found alongside the St Bees Man, one of the best-preserved archaeological bodies ever discovered. Osteological, isotopic and radiocarbon analyses, combined with the archaeo- logical context of the burial and documented social history, provide the basis for the identifica- tion of a late 14th-century heiress whose activities were at the heart of medieval northern English geopolitics.
For the last two centuries, Leiðarvísir has been the subject of great interest by scholars from a variety of disciplines: not only Old Norse scholars, but also historians, geographers, toponymists and scholars of pilgrimage have studied and analysed this work.
Elisabeth of Schönau (1128/29-1164/65) was a Rhineland Benedictine who wrote numerous visionary texts. These works addressed local problems in the cloister and community, reform within the Church, and theological questions.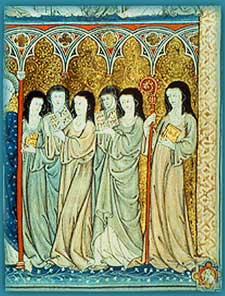 Before Columbanus, Irish abbots demonstrated little interest in producing monastic rules as we know them from the traditions of Benedict of Nursia and Caesarius of Arles. Preferring instruction by example to any documented tenets, Irish monasticism emphasized the conduct of the founding or ruling abbot or abbess as a model to imitate.
In this essay I will delineate two of these emphases: (1) Christina's powerful interaction with boundaries and the spaces they demarcate, and (2) the material/spiritual economy that develops between Christina and Geoffrey, the Abbot of the St. Albans Monastery. I will then argue that these emphases together form a message that might have been aimed at The Life's monastic (and to some extent aristocratic) audience, perhaps even the abbots who succeeded Geoffrey.
It appears that Matthew only ever left England once, when, in 1248-9, he visited Norway to assist in settling a dispute at the Benedictine abbey of Nidarholm near Trondheim. It is on this episode that the following will focus.
The Old-English note may have begun life as an endorsement, either to the grant of privileges or (what is perhaps more likely) to the agreement about the woodland belonging to Romsey, a notice of which has become attached to it; it was not uncommon when diplomas were collected into cartularies for such endorsements to be used as 'headings' for the text.
In this paper we shall deal with the customs in Lund, the so-called Consuetudines canonice.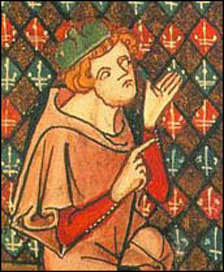 In the philosophical part of the project we chose not to use Abelardís work Dialogue of the Philosopher with a Jew and a Christian, which explains his views on different religions. Since we decided to use the Letters of Direction in order to get an overview about Abelardís view on Christianity, there appeared to be little need for the aforementioned book.
This paper was part of the fantastic SESSION IV: Abbots between Ideals and Institutions, 10th–12th Centuries. This paper focused on the writing about abbots during the tumultuous period of Stephen's reign.
He was born a peasant. Yet, through intelligence, political skill and uncommon good luck he came to be one of the most influential people in the Europe of his time…Pope Sylvester II.
The paper examines the role of canon law in two monastic works, the Speculum monachorum (SM) (1272×74) of Bernard Ayglier (d.1282), abbot of Montecassino, and the Speculum religiosorum (SR) (c.1322) of William of Pagula, a canonist and secular priest (d.1332)
This paper holds that Heloise had opportunity and one can demonstrate that other women, both secular and religious, while being located within the twelfth century of France, also had similar, if not more opportunities in education, business, and other domains that were typically thought of as impossible for women of this era.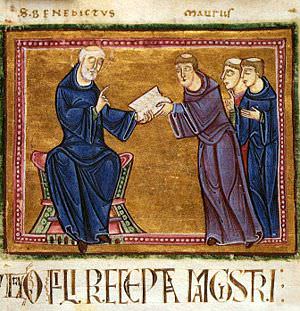 To understand this apparent incongruity, it is, I argue, necessary to interrogate more carefully the continuation of monastic literary culture and its gradual diffusion beyond the walls of the cloister.
This thesis looks at the ways in which Benedictine monks contributed to the fashioning of images of Jews in sources related to the Marian cult in the post-Conquest period, 1066-1154.
How much was a medieval monastery reminiscent of a modern prison? Or insane asylum?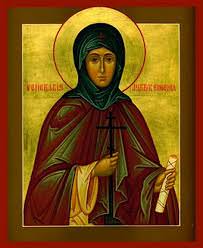 The monks who wrote the legend of Eugenia and those of the other transvestite women/monks were explicitly including a female in an all male monastic milieu. Women, as a rule, were not allowed in male monastic enclosures; the Rule at Cluny strictly forbade any women to enter the grounds.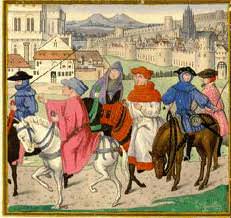 Pilgrimage, after Whitby, and before Vatican II, was a secular activity, a performance of piety by the laity, not by the clergy; although there were a few exceptions.7 Chaucer's Monk, Friar, Prioress, Nun, Priest, Summoner, Pardoner and Parson ought not to be here. Their presence is outrageous comedy. Inns were forbidden to the cloistered clergy who, if they had to travel, were enjoined to stay in other monastic establishments along their route.
The issue of how authority was created, maintained and defined in religious terms by the written word is therefore the main concern throughout this study.
What is a monk? What exactly do they do? What is the purpose of their way of life? These are the questions people often have when they first visit a monastery.
To search out Ælfric's sources is also to inquire into his method of composition, to guess at the principles that guided him to some sources and away from others. Malcolm Godden has provided a remarkably full list of Ælfric's sources, and suggests that Ælfric relied on relatively few volumes to compose his homilies.
Critics have long recognized that the religious orders played an important part in the production of vernacular devotional literature in late medieval England. The orders were well suited to this task. Reading and writing were an important part of the life of those who lived under a rule.
The reign of Alfonso VI was also to be the setting within which León-Castilla joined in the emergence of a new western Europe and itself also assimilated the new norms and structures that were being erected everywhere there.
This synopsis of the type of person who became a Benedictine monk reflects the welcoming attitude that St Benedict hoped to give to the rule for monastic living that now bears his name. It also reflects the variety of people who came into a life of monasticism in England during the Anglo-Saxon period of 597-1066. These people were drawn to the simple spiritual life formed by St Benedict of Nursia.
This paper focused on the Benedictine abbey of St. Florent.