Reports suggest the Bayeux Tapestry – one of the most famous pieces of medieval art – will be loaned to the British Museum for several months.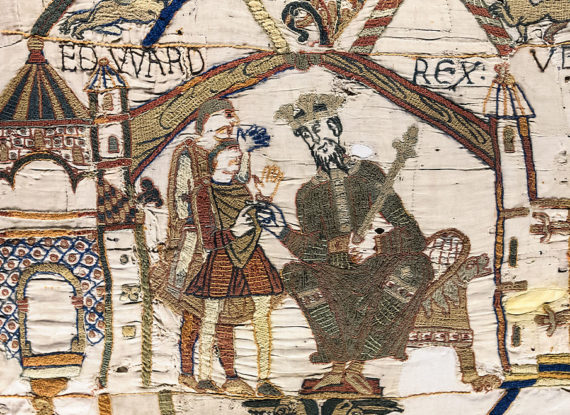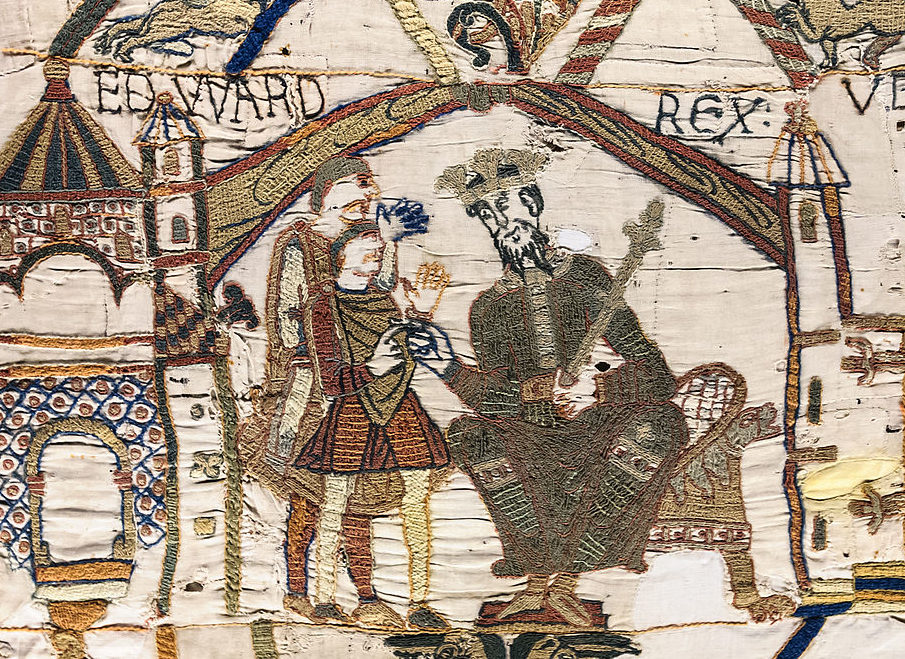 News that an announcement of the load was first reported today by The Times. and has received extensive media coverage. The Times quotes officials from both the British Museum and the French government who indicate the loan will take place sometime after 2020, perhaps in the year 2022.
Hartwig Fischer, the current head of the British Museum, explained, "This would be a major loan, probably the most significant ever from France to the UK. It is a gesture of extraordinary generosity and proof of the deep ties that link our countries."
An aide to French President Emmanuel Macron confirmed the loan would take place after restorations to the embroidered cloth were carried out. Officials would also have to determine if the artefact, which measures 70 metres long and 50 centimetres tall, can be safely moved to London.
This would be the first ever time that the Bayeux Tapestry has been displayed outside of France, although some experts believe that it was originally made in England. The first known mention of the tapestry comes in 1476 when it was listed in an inventory of the treasures of Bayeux Cathedral. On a couple of occasions the cloth was hidden away when threatened during times of war or crisis, but its permanent home is the Musée de la Tapisserie de Bayeux.
One British politician has urged that the Bayeux Tapestry should be displayed at Battle Abbey, the site where the Battle of Hastings took place in 1066:
Reactions to the news on Twitter include:
Fantastic news. Bayeux Tapestry to be displayed in UK for first time in 950yrs. Should go to @britishmuseum for all to see. A generous gesture by @EmmanuelMacron and the Bayeux Museum. pic.twitter.com/XyixJLC2BI

— Tom Tugendhat (@TomTugendhat) January 16, 2018
Thread: there is a lot of hot air blustering it's way across the ether today regarding the announcement that the #BayeuxTapestry is coming to England after 950 years. I have my medievalist hat on now as I caution you…

— Dr Janina Ramirez (@DrJaninaRamirez) January 17, 2018
The #BayeuxTapestry's heading back to the UK, and @BBCComedy have given us a sneak peek. ??pic.twitter.com/TSVdTyftM5

— BBC Two (@BBCTwo) January 17, 2018
Is it wrong, as a Medieval & Modern History graduate, that my first reaction to the #BayeuxTapestry news is to chuckle again at this? #ISpy pic.twitter.com/3zOMO4AiJU

— Jemma Penny (@JemSaunders1) January 17, 2018
Click here to learn more about the Bayeux Tapestry