Matthias Corvinus and Charles the Bold
By Attila Bárány
Chronica, Vol. 12 (2012-2016)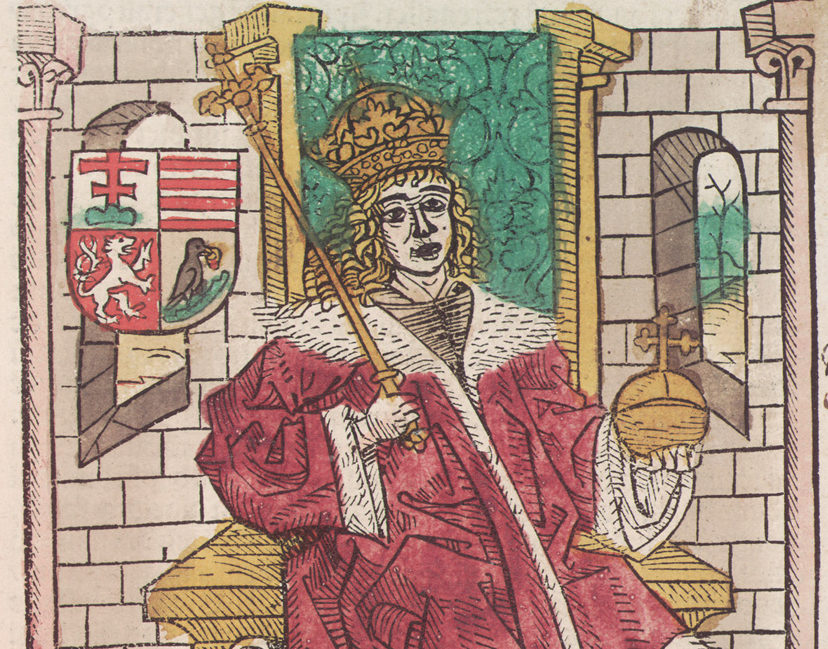 Introduction: The paper investigates the diplomatic relations of Matthias Corvinus with the Charles the Bold, Duke of Burgundy, focusing on the 1460s and '70s. It is trying to put new lights on a slightly neglected field of the Corvinian foreign policy, that is, Western European contacts. Apart from the sole effort of Jenő Horváth in the 1930s there have been no researches looking further behind the traditionally emphasized scope of Matthias' diplomatic activity, that is, the Ottomans and the Habsburgs.
I am to introduce a wider span of Matthias' diplomacy. His concerns were not restricted to Central Europe but he was able to run a leading role in the European "grand policie". The paper explores the political ties with the Duchy of Burgundy, with which Matthias wished to have Hungary involved in the anti-Habsburg, anti-Valois and pro-Burgundian "axis" of the contemporary European diplomatic system.
Matthias' foreign policy is to be seen within the framework of the French-Burgundian antagonism, also in line with his Neapolitan stand: he faced the Venice-backed Valois-party, promoting René d'Anjou for the throne of Naples. Nevertheless, Matthias's reason to enter the Burgundian league might have been that he hoped to get financial resources for the struggle against the Turks.
Click here to read this article from Academia.edu
✉Sign up for our weekly email newsletter!