Basileos Anglorum: a study of the life and reign of King Athelstan of England, 924-939
By Philip Nathaniel Cronenwett
PhD Dissertation, University of Massachusetts Amherst, 1974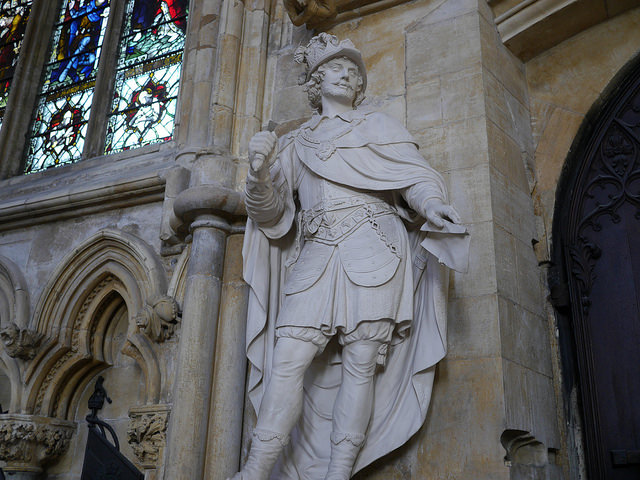 Abstract: The reign of Athelstan of England is of central importance to Anglo-Saxon history and has unexpected significance for contemporary continental history. Building on the foundation laid by his predecessors Alfred and Edward, Athelstan claimed suzerainty over all Britain, and his efforts to establish authority over disparate peoples and to secure the borders of his Kingdom came to triumphant culmination in the battle of Brunanburh. Mercia was welded to the Kingdom, the Welsh paid tribute, the Danes were absorbed, and the Scots were forced to accept England's overlordship. Out of several smaller states, Athelstan molded England. In European diplomacy he was a figure of great power and prestige. Through marriage alliances and a trading network that extended from Norway to Italy, Athelstan made England a European power, something no previous King had done, and his accomplishments were not to matched by another Anglo-Saxon ruler.
Athelstan was a benefactor of the church in England. Gifts of relics and manuscripts and wise ecclesiastical preferments enriched the church materially and spiritually. Mere important, his concessions and grants of land provided a fiscal base on which the church was able to flourish. Without Athelstan, the church reforms of the later tenth century would not have been possible.
Athelstan attempted to restore order and prosperity and to develop cultural life. His law codes reflect the problems he faced and attempted to solve. Economic growth was stimulated by the king. The power of the nobility apparently began to increase during Athelstan's reign, a problem that would become critical later in the century. Athelstan supported the Palace School, a centre of education for English nobles and foreign princes. The language  charters and the writing of poetry indicate a renewed interest in cultural affairs.
Athelstan, then, was a successful warrior-king, an efficient administrator, a patron of the arts, a benefactor church, and a ruler respected by his European peers. His role in the evolution of England and in the genera history of the tenth century, insufficiently appreciated  in current as well as past historiography, is here described and evaluated.
Click here to read this thesis from the University of Massachusetts