Europe and the beginning of Scottish sovereignty
By Dauvit Broun
Paper given at the 'Scotland and Europe' symposium held in Belgium (2014)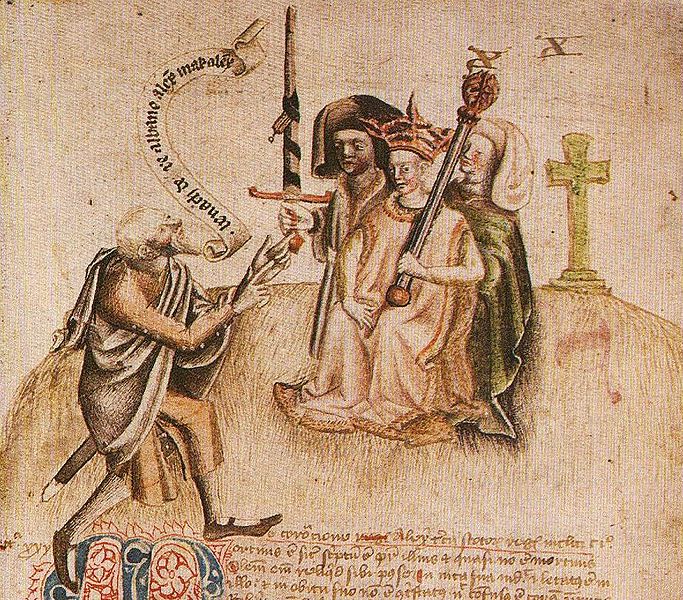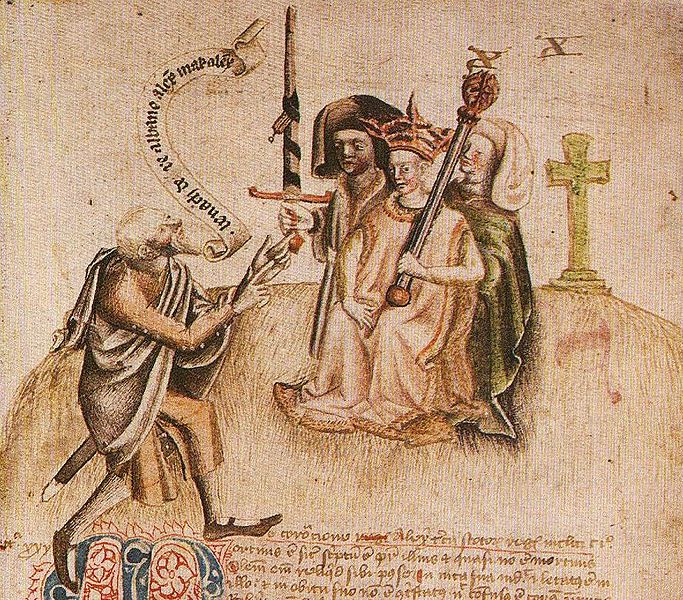 Introduction: European countries that have achieved their independence in the twentieth century have often traced their origins as peoples to the early medieval period or beyond, especially if in the modern era their national identity is defined primarily by language. In these cases the beginnings of their sovereignty is already anticipated by the continuous existence of that people from ancient times. The nation is presented as an intrinsically independent entity whose origins and history is essentially distinct and separate from other nations. This does not work for Scotland. True, a uniquely distinct people—the Picts—once thrived in the early medieval period in most of what is now Scotland. After the year 900, however, 'Picts' disappear from contemporary sources. This does not mean that Pictish people themselves suffered some terrible catastrophe that killed them off. It seems, instead, that they became speakers of Gaelic—a language shared with Ireland—and Pictish died out.
Although it is not possible to portray Scotland's origins in terms of a continuing ethnic distinctiveness from ancient times, it is not difficult to see that Scotland has a long history as a kingdom with Pictish roots. Up to a point this also means that the beginnings of Scottish sovereignty is already anticipated by the fact that Scotland was a self-governing entity a millennium ago. The problem with this as a sufficient explanation of the beginning of Scottish sovereignty is that, before the thirteenth century, kingdoms were much more temporary than language-groups. Even if we confine ourselves to what is now Scotland, and look at the ninth to thirteenth centuries, at least four kingdoms emerged and then vanished: Strathclyde, Galloway, Argyll and the kingdom of Mann and the Isles. A fundamental aspect of what changed in the thirteenth century—making kingdoms as enduring as language-groups—was that the idea of sovereignty itself had emerged for the first time in a way that we would begin to recognise today.
In the case of Scotland the new durability of kingdoms was demonstrated earlier than anywhere else. Despite being completely conquered twice by Edward I of England (in 1296 and 1304), the flame of Scottish independence could not be extinguished and the kingdom re-emerged more vigorously than ever. Scotland also shows more clearly than elsewhere that this new idea of sovereignty was not simply or chiefly a result of autonomous development.  Instead, it arose directly out of a more intense experience of being European. Scotland was not alone in this, of course. Because the notion of ethnic continuity is not relevant in the case of Scotland, however, the importance of a new sense of being European as the source of Scottish sovereignty is particularly obvious. As a result, the example of Scotland makes it much easier to understand this crucial phase of European history, and to see how national sovereignty and European integration were, in origin, two sides of the same coin.
Click here to read this article from Academia.edu