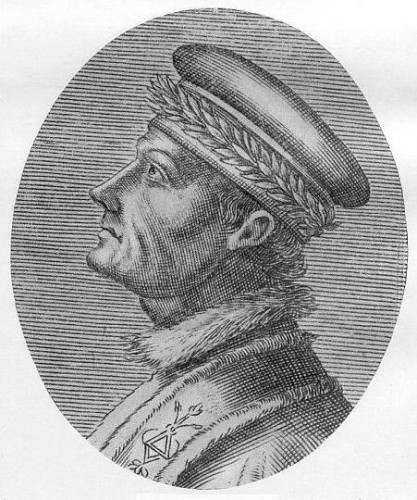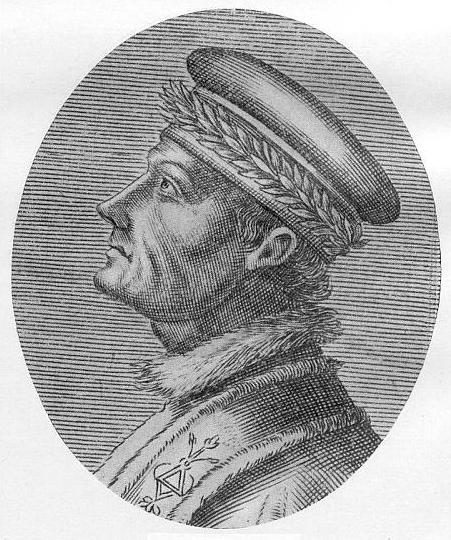 Francesco Filelfo at the court of Milan (1439-1481): A contribution to the study of Humanism in Northern Italy
By Rudolf George Adam
D.Phil, University of Oxford, 1974
Abstract: The last comprehensive biography on Francesco Filelfo was written well over one hundred and fifty years ago. Since then the general state of knowledge about this humanist has been largely conditioned by G. Voigt's hostile assessment and G. Bendaucci's unsystematic and unreliable studies. Monographs on Filelfo's stay at Florence and Siena have been provided by G. Zippel and L. de Feo Corso, but the chief period in Filelfo's life, i.e. Filelfo at the court of Milan, has so far not been studied in adequate depth. E. Garin's recent account of Filelfo at Milan does not open up any new vistas. Yet Milan was the city where Filelfo spent half his life, where he wrote almost all his works and where he left a deep imprint in the development of humanistic culture. This thesis is therefore intended to fill this gap.
The recent publication of P.O. Kristeller's 'Iter Italicum' made it possible to base such a reappraisal on an extensive survey of Filelfo manuscripts in Italian libraries. Almost all the existing Filelfo manuscripts at Rome, Florence, Milan, Pisa, Lucca, Bergamo, Venice, Munich, Oxford, Holkham Hall and London have been examined for this thesis. All unpublished material found there had to be copied and editions had to be prepared. Only Vienna, Paris and Wolfenbüttel seem to hold still unknown works. Particularly in the archives of Florence and Milan a large amount of entirely new material has been discovered which is being edited for the first time in the appendix of this thesis. It throws a significant light on Filelfo's social and economic situation. It allows us to penetrate the curtain of rhetorical declamations of Filelfo's letters and to understand the economic and cultural reality that lay behind them. Another purpose of this thesis consisted in the compilation of a bibliography in which all the various publications on Filelfo since about 1870 are listed, for they are scattered in periodicals and sometimes difficult to trace.
The first chapter contains a chronological narrative of the events in Filelfo's life during the years at Milan. Filelfo's ties with Milan went back to 1428. Since then he kept in close touch with a number of prominent Milanese courtiers who eventually secured Filelfo's appointment as the successor of Antonio Panormita in 1439. Filelfo accepted the invitation from Milan chiefly because there was no prospect of his being called to the papal court as long as the curia remained at Florence where Filelfo had many enemies. Filippo Maria Visconti showed his favour for Filelfo by assigning a very substantial stipend to his court poet and by making various other gifts. Under the last Visconti Filelfo rose to be the unchallenged head of Humanism in Lorobardy. It was in this time that Filelfo wrote his first major works, and for the first time he conceived the idea of writing a monumental epic. The Ambrosian Republic was for Filelfo a period of uncertainty and misery. He leaned strongly to the aristocratic faction for support. He linked himself closely to Carlo Gonzaga who became one of Filelfo's most important patrons. Francesco Sforza was rather indifferent to the court poet. For reasons of prestige he renewed Filelfo's contract as court poet, but he never took any serious interest in what Filelfo was doing. Worse still were the irregularities in the payment of Filelfo»s stipend. For long intervals Filelfo did not receive any money at all, so that he grew increasingly dissatisfied with his lot at Milan. The only two memorable events during this period were two journeys to Naples and Rome (1453 and 1459) which were undertaken mainly in order to reap recognition and distinction. Filelfo's situation at court grew much worse under Galeazzo Maria Sforza. The new duke had little sympathy for the ageing humanist. He reduced Filelfo's stipend to half its previous value and put all pressure on the humanist to leave Milan. Efforts to find employment somewhere else remained abortive for three years in the 1470s. Not before 1474 was Filelfo called to Rome where he was to lecture in the 'Studio 1 and where he soon received a 'scriptorium'. The appointment at Rome was however not final, as Filelfo had hoped. He had to return twice to Milan and during his absence powerful groups worked at Rome against his return. Again it was a dispute over money which finally induced Filelfo to stay at Milan, once Galeazzo Maria Sforza had been assassinated. Rome had little attraction for Filelfo after the recent squabbles, whereas at Milan the death of the duke spelt the ascendancy of Filelfo's close friend Cicco Simonetta. After Lodovico il Moro had seized power in 1479 Filelfo ran again into difficulties. He looked afresh for the possibility of a transfer to Venice or Florence. He was ultimately invited by Lorenzo de' Medici and died a few weeks after his arrival at Florence.
Click here to read the first part of this thesis from University of Oxford
Click here to read the second part of this thesis from the University of Oxford