Late medieval Tombstones (stecci) in the area of Zabljak (Montenegro)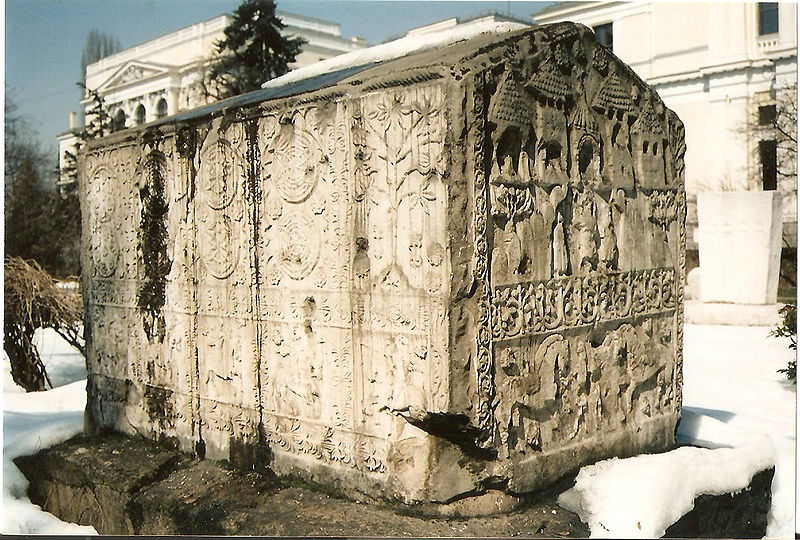 Vemić,Dejan
Master of Arts degree in Medieval Studies,Central European University, Budapest June (2011)
Abstract
Stećak (sing.) or stećci (pl.) are late medieval tombstones found in the western Balkans, predominantly in Bosnia and Herzegovina, southern Croatia, northern Montenegro, and western Serbia (see Map 1). They are a unique phenomenon. Unlike antique sarcophagi, stećci are pseudo-sarcophagi; they are solid blocks of stone positioned on top of graves. They appear in the shape of slabs, trunks, crosses, and pillars; the shape most similar to antique sarcophagi is the high pseudo-sarcophagus (with a "roof").1 The term stećak itself literally means standing tombstone. It is the term mainly used by scholars and in the scholarly literature, while the local inhabitants usually call them by folkloric terms such as Greek graveyards, Hungarian graveyards, limestones, stones, and graves.2 In older, mostly popular, literature these monuments were also known as Bogomil gravestones for their supposed association with the medieval Bogomil cult.
Click here to read this article from Central European University 
✉Sign up for our weekly email newsletter!