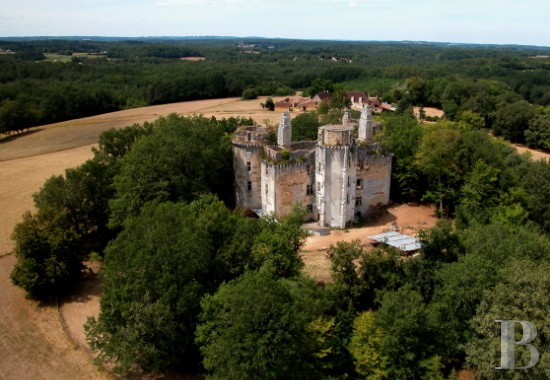 On the outskirts of a peaceful hamlet in the Dordogne region in France, on an island surrounded by wide water-filled moats, crossed by a stone bridge, stand the imposing ruins of a castle built during the 14th and 15th centuries.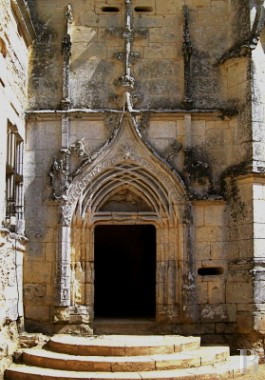 Abandoned since the 18th century, this flamboyant gothic-style building currently has French Historic Monument classification, and still has its original appearance. The present owners have not only contributed to its preservation but also studied its history for a better understanding of events.
State authorised archaeological excavations thus made it possible to find numerous relics of the past: the foundations of a chapel, several bread ovens, a fireplace and a watch tower, all dating from before the construction of the castle; pottery, glass, jewels and pieces of money were found as well.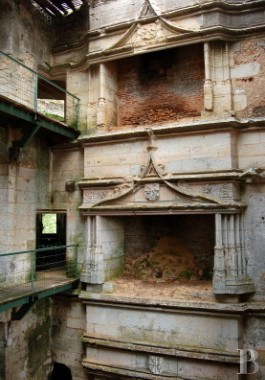 Spanning approx. 1 ha (2.47 acres), the property also comprises two houses from the beginning of the 19th century which await renovation.
The building comprises a rectangular-shaped main building approx. 25 m (82 ft) long by 10 m (33 ft) wide (small rooms and large rooms), flanked by two round towers at the back (bedrooms and dungeons) containing square rooms of approx. 25 m² (269 sq ft). At the front, a third hexagonal tower contains an outstanding moulded, twisted spiral stairway, the top of which forms a spectacular palm tree-shaped vault. At the summit, a vaulted room makes a magnificent view point. In the 16th century, it housed the Seigneurial chapel.
The building has walls which are sometimes up to several metres (yards) thick, and harbours some wonderful features: superposed, "suspended" monumental fireplaces, stone corbels adorned with escutcheons, door frameworks forming a troughing angle, latrines that are still intact, loopholes, gunloops, dungeons, flamboyant richly decorated entrance door, mullioned and checkrail windows.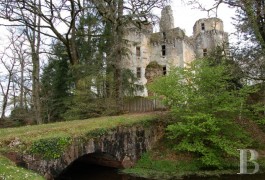 Real-Estate agent Patrice Besse said about the castle, "There is no doubt that this is a genuine regional symbol, a wonderful, small, "romantic" example of our architectural heritage such as we rarely find in ruins nowadays, and even more rarely find preserved and richly decorated. This pleasure to behold would be an incredible challenge for enthusiasts, enamoured with stone and history, to which we would be proud to have modestly contributed."
Asking Price: € 980 000
For more information, go to Patrice Besse website.