As an aspiring monarch Robert Bruce had the best of teachers – King Edward I of England. According to Sir Thomas Gray, Robert served in his youth as a 'bachelor' in Edward I's household. If so, this may have brought the young Bruce into direct contact with Edward's masterful deployment of ceremony, institutional space, image, text and liturgy.
There has always been some doubt as to whether Bruce, who died in 1329, did suffer from leprosy.
Marjorie Bruce, Princess of Scotland, was the only child of the first marriage of King Robert I the Bruce with Isabella of Mar. Marjorie would suffer greatly through the Scottish Wars of Independence, surviving to marry and become the mother of the child who would go on to found the Stewart dynasty of Kings.
John Barbour's Bruce, composed in the mid 1370s, is the first long poem in the Scots vernacular. It contains twenty books, the first thirteen of which trace the Wars of Liberty from their origins until triumph at the Battle of Bannockburn. At this point the Irish 'matter' enters the poem.
When Robert the Bruce carried on his fight for the Scottish throne, Elizabeth and the rest of Bruce's family were to suffer the consequences.
New research has revealed a letter written in 1310 by Robert Bruce to King Edward II, presenting historians with fresh information about a pivotal time in the Wars of Scottish Independence.
The narrative accomplished on this plane is critical to the foundation, or re-foundation, of royal order after a usurpation, yet it is more than a dynastic expedient;3 rather, it is a story that, even as it bridges the gaps in credibility and legitimacy attendant upon a new royal line, primally reinforces the governing fictions of kingship as an institution.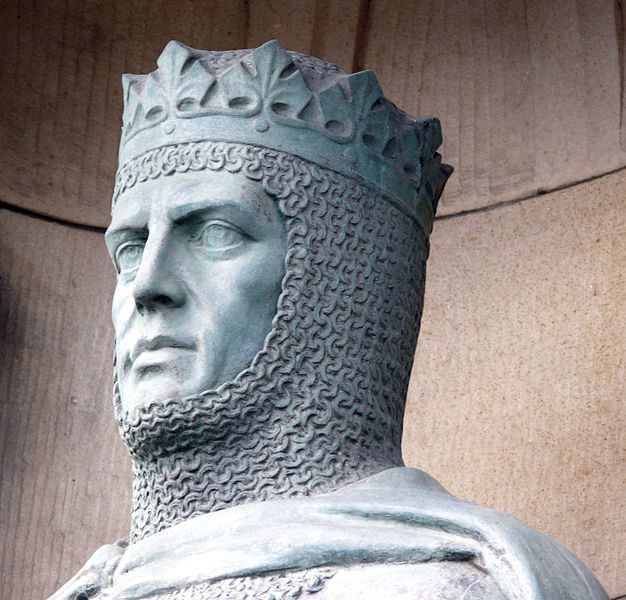 Tempting though it is to assume that these poems are simply peculiarly Scots, to do so denies them their place in British literature. A survey of English romances, moreover, reveals what appears to be an English equivalent: Richard Coer de Lion. It is also a hybrid poem about a recent king and military leader.
'We, on the whole, do our Hero-worship worse than any other Nation in this world ever did it before.' Thomas Carlyle (1795-1881).
In late 1292 the new king of Scots, John Balliol, did homage to Edward as his superior lord and during the next three years lived with the consequences of this act.
So our basic aim was to bring only true facts about the life of William Wallace, Robert the Bruce and the Scottish War of Independence, to compare all these facts with the film version and to enlight the mind of readers and film spectators.
Overshadowed by the better documented and more closely studied Bruce campaigns in the north east, the savage civil war which convulsed the lordship between 1306 and 1314, and again from 1332 to 1356, is a neglected area of potentially great value, as it stemmed from a failure of Bruce policies.
The thesis seeks to analyse the nature of the Dunbar lordship, uncovering its particular and essential features, yet placing and assessing it in the context of twelfth and thirteenth-century Scottish aristocratic society.
When Edward Balliol died without direct heirs in 1364, the dynastic rivalry between the Bruce and Balliol families that existed since 1290 came to an end.
The year 1318 was dramatically representative of the fortunes of the kingship of Robert Bruce. It was also typical of his flint-edged and adaptable response to such fates and makes it plain that Robert's strongest model for his own style of rule and the recasting of the office of King of Scots was surely that of his early antagonist, the formidable Edward I of England.
When the subject of men in medieval Scotland is mentioned, it often conjures up images of muscular, kilted, claymore-wielding warriors intent on national independence, an image informed more by Mel Gibson's 1995 Braveheart than by historical fact.
An anlysis of the plot against Robert I, discovered in 1320, and hitherto dismissed as a scheme led by a desparate minority: this paper argues it was in fact a Balliol plot to dethrone Bruce.
Have peculiarly Scottish circumstances and processes of change over time coalesced to leave this hero king with a reputation which would, in another country, have taken a more vibrant form far sooner?