The Cult of St. Ólafr in the Eleventh Century and Kievan Rus' By Haki Antonsson Middelalderforum, Vol.1:2 (2003) Introduction: The sources relating to…
Attitudes Toward Nutrition and Health in the Ancient North By David Robertson Southern Medical Journal, Vol.71:12 (1978) Introduction: Medieval Scandinavia was a culture…
Norway in the Middle Ages: farms or hamlets – and villages too? By Ingvild Øye Ruralia, Vol.3 (1999) Abstract: Traditionally the separate farm…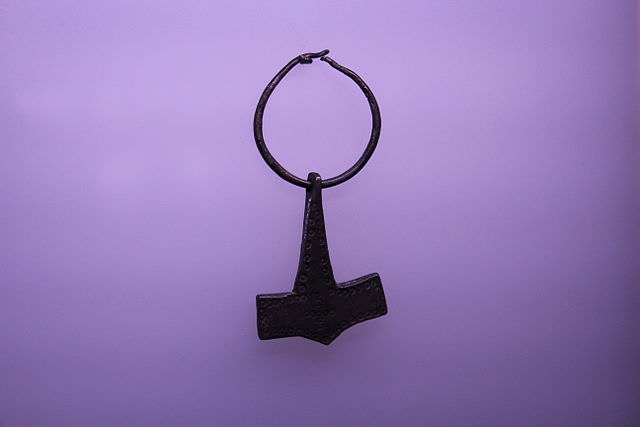 In my main project, I will try to trace the chronology of the conversion to Christianity of people in southern Norway on the basis of different types of archaeological material. The Thor's hammer is an interesting type of object in this context, because it has normally been interpreted as a reaction against the Christian cross.
Traders, ties and tensions : the interactions of Lübeckers, Overijsslers and Hollanders in Late Medieval Bergen By Justyna Joanna Wubs-Mrozewicz PhD Dissertation, Rijksuniversiteit…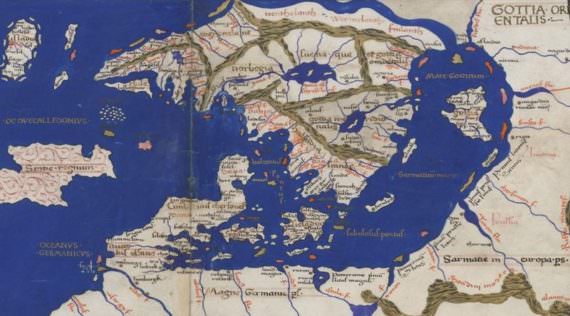 Martyrdom – here defined as the perceived attainment of sanctity through the suffering of violent death – is widely attested in early Scandinavian written sources.
I am going to present a micro level study; A close up on activities at town plots in Bergen in twelfth century western Norway providing substance to our insight in the everyday life of ordinary people – the first generations of townspeople in this newly established town.
Occupying town plots on the early development of habitation in Norwegian medieval towns By Petter B. Molaug Medieval Europe Paris 2007, 4th International…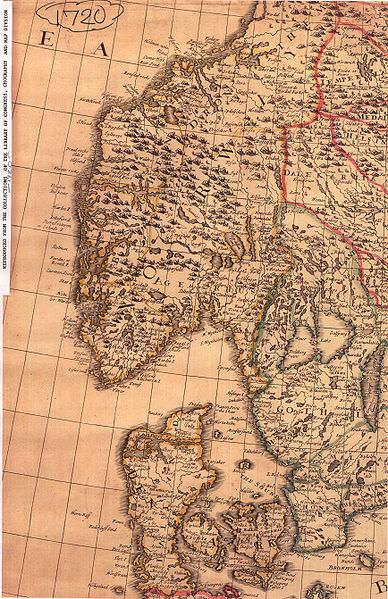 The study of manuscript fragments is of immense importance in Norway to increase our knowledge of medieval book and scribal culture, as so little material is transmitted in the form of complete codices.
Saga and East Scandinavia: Preprint papers of The 14th International Saga Conference Edited by Agneta Ney, Henrik Williams and Fredrik Charpentier Ljungqvist Gävle:…
This book examines the Christianization of Scandinavia with the help of comparative material from Anglo-Saxon England, Old Frisia and Old Saxony.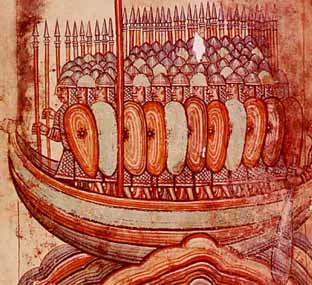 The Muslims described «heathens» as Majus. The name Majus – Magians was originally used of the Zoroastrians. It was then extended to other unbelievers, together with the associations of the term — e. g. incest and fire-worship.
How long did the old Norse religion persist after Christianity was imposed?
Encountering "Otherness" in the Heimskringla By Sirpa Aalto Ennen Ja Nyt, Vol.4 (2004) Introduction: The Kings' Sagas (konungasögur) are a genre of Icelandic sagas,…
AT SMYRJA KONUNG TIL VELDIS: ROYAL LEGITIMATION IN SNORRI STURLUSON'S MAGNÚSS SAGA ERLINGSSONAR WANNER, KEVIN J. VIKING SOCIETY FOR NORTHERN RESEARCH, Saga-Book p.…
Scandinavia and the Huns. A source-critical approach to an old question By Ulf Nasman Fornvannen: Journal of Swedish Antiquarian Research, Vol. 103 (2008)…
A four-video series outlining the scope of the medieval Scandinavian world and some of its major cultural, political and literary characteristics.
Local Disputes and the Role of the Royal Judiciary in Early Fourteenth-Century Norway  By Anders Berge Communities in European History: Representations, Jurisdictions, Conflicts, edited…
Jómsvíkinga saga was written in Iceland probably around 1200, and its textual history is complex.
Gods and Worshippers in the Viking and Germanic world By Thor Ewing Termpus Publishing, 2008 ISBN  978-0752435909  What was paganism really like? Who…
King Olaf Gudrødsson By Jon Johannesson Thridji Vikingafundur [Third Viking Congress], edited by Kristján Eldjárn Ritsjóri (Reykjavik, 1958) Introduction: In the Ynglingatal, which was composed…
Examines the accounts that describe the battle between King Olaf Tryggvason and the Danish king Svein Forkbeard and Swedish king Olof Skotkonung in the year 1000, which traditionally has been placed near the island of Svold.
Indigenous and Early Fisheries in North Norway By Alf Ragnar Nielssen The Sea in European History, edited by Luc François and Ann Katherine Isaacs (University of…
Sanctity in the North: Saints, Lives, and Cults in Medieval Scandinavia Edited by Thomas Andrew DuBois University of Toronto Press, 2008 With original translations…
It is clear that medieval Nordic law was transmitted orally long before it was written down. The Icelandic Free State law-book known as the Grágás, for example, specifically addresses its audience, reminding them that "tomorrow we go to the law mountain" Various other stylistic traits indicate previous oral transmission.