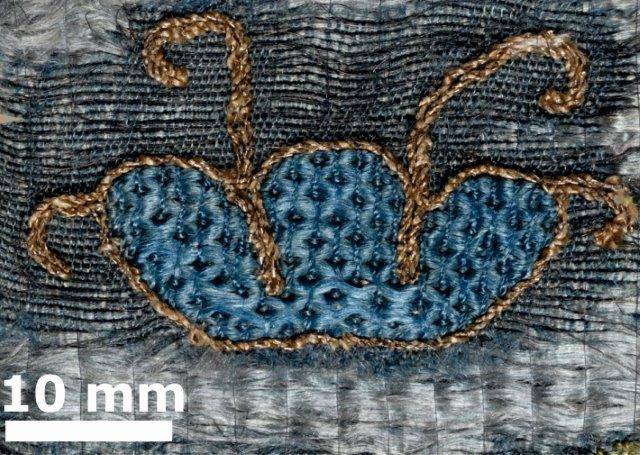 Gold has long been valued for its luxurious glitter and hue, and threads of the gleaming metal have graced clothing and tapestries for centuries.
Martin Golberg, Senior Curator at the National Museums of Scotland, travelled to the British Museum to give audiences perspective on the various pieces in the exhibit as well as an introduction to what constitutes "Celtic" art.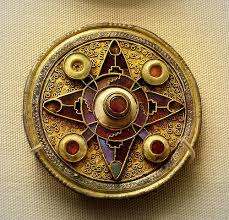 Knowledge of the metalworking and jewellery-making abilities of the Anglo-Saxons has been much enhanced in recent years by metallurgical and other technical studies.
Any former iron smelting site presents a special problem for archaeologists. The process of converting iron rich ore into a working iron bar requires a complex series of steps. Each separate function is most likely to be undertaken by heavily modifying the previous equipment set up. Unfortunately for the archaeologist, the evidence of those important earlier stages is certain to be blurred, if not totally obliterated, by later steps. It will be the very last part of the whole process which alone remain as evidence.
In 
this
 dissertation
 I
 examine 
key
 smithing 
motifs 
in 
the 
eddic 
poems 
Võluspá
 and
 Võlundarkviña 
in
 relation 
to 
the 
socio-cultural 
role 
of 
smithing
techniques 
and 
sites 
in 
early 
medieval
 Scandinavia.


The emergence and the further development of wics and trading places in Northern and North-western Europe (late 7th century to the 10th century) cannot be explained as the result of only one social and economic system.
Medieval Padlocks: An Introduction McIntyre, Rob Thornforge Knives Abstract Padlocks were used extensively throughout the medieval period for securing chests and caskets. They were…
A Metalworking Site at Kiondroghad, Kirk Andreas, Isle of Man Gelling, P.S. (University of Birmingham) Medieval Archaeology, Vol.13 (1969) Abstract The parish of Kirk…