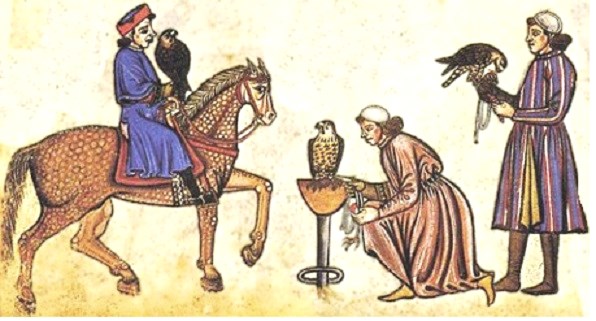 The 5MinMedievalist talks to us about the popular medieval sport of falconry!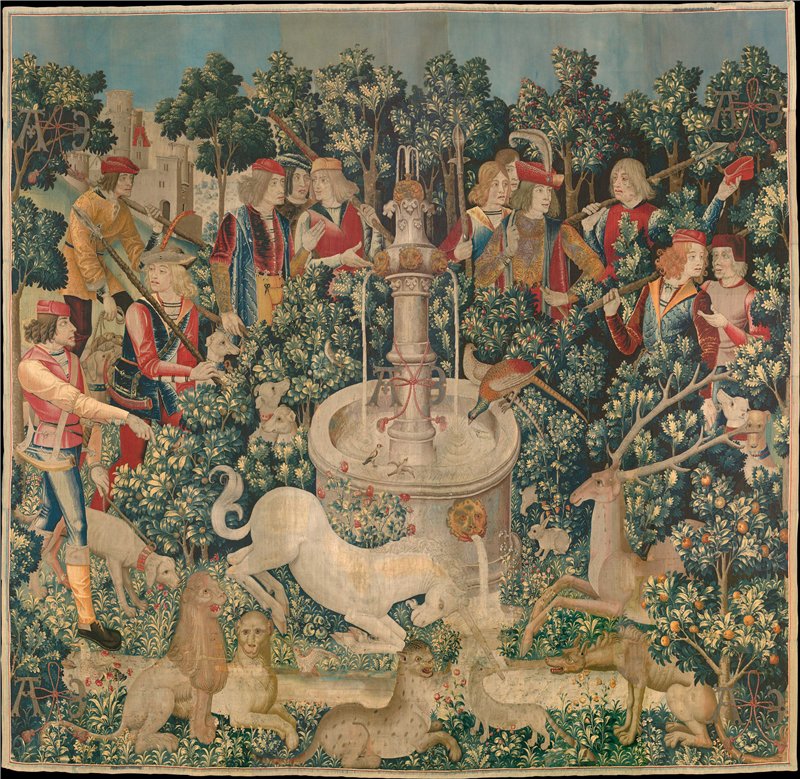 In this paper, my aim is to consider the role of parks in the fifteenth century.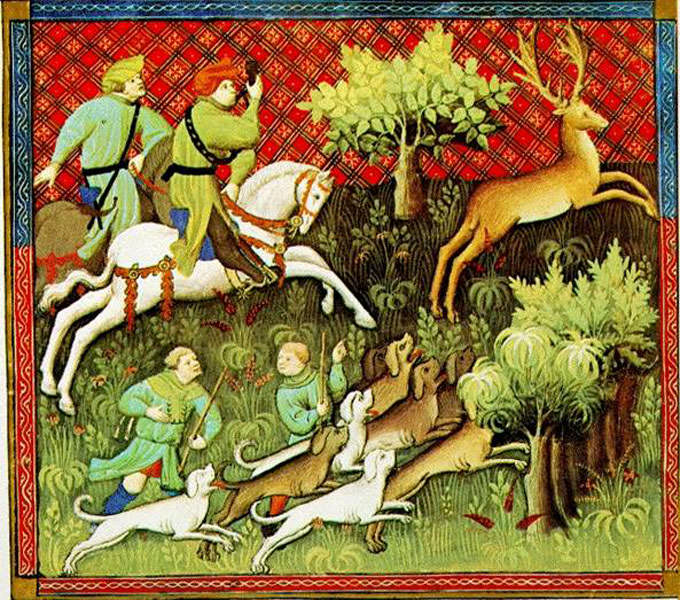 The England of the Plantagenets (1189–1377) which honed the royal forest system was a typically medieval land. Its ultimate foundations lay upon the long established notion of the three estates: those who fought, those who prayed, and those who worked.
Falconry reached an apex in the Middle Ages and Renaissance periods, but in the modern era it was displaced to a great extent by the use of firearms. The present article explores the medieval Jewish knowledge of, and especially the exploitation of this technique, centered in twelfth-century Northern France in the communities surrounding the great master Tosafist, Rabbenu Tam.
Our research on hunting in the kingdom of Aragón in the 12th-15th centuries is based on the information provided by two groups of legal texts: those for local or regional areas and those that were applied to all the kingdom after the 13th century.
Between 2003 and 2004, prior to the construction of an underground parking in the Avenue Miguel Fernandes, an archaeological rescue excavation was carried out by a team of archaeologists from the company Crivarque…The excavations uncovered 137 silos, of which 109 were fully excavated. The high concentration of silos turned out to be the most striking find of the archaeological works.
When I explain that I am studying the topic of Falconry in Rabbinic Literature, people are usually bewildered, or just plain shocked. 'Jewish hunting? Is that Kosher? Are there really any sources?'
Perhaps the best example of the medieval noble huntsman par excellence during the courtly age was that of Emperor Frederick II of Hohenstaufen.
Lancaster's range of activities suggests the best elements of the fourteenth-century pattern of knighthood. This was rather more secular, both in theory and practice, than that which had inspired a thirteenth-century knight.
Cristina Arrigoni-Martelli of York University examines the efforts made by the Dukes of Milan during the later Middle Ages to take part in one of the most popular activities of European aristocrats – hunting.
The medieval English forest has long been a space of contested legal meanings. After King William I first created the 75,000-acre New Forest, the English monarchy sought to define the vert, both legally and ideologically, as a multiplicity of sites in which the king's rights were vigorously enforced.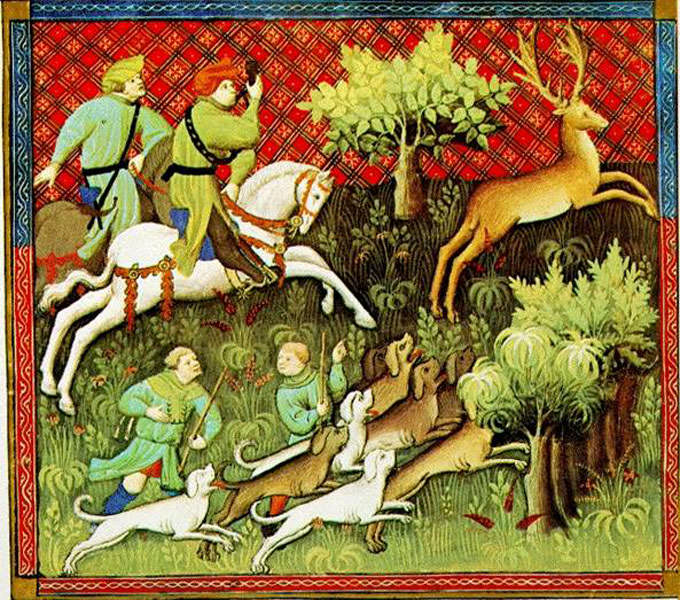 At the time of Domesday Book a great part of the county, perhaps a third, or even more, was tree clad, and while by the thirteenth century the proportion had fallen.
"Who Will Break The Deer?": Lord and Huntsman in Medieval English Hunting Ritual By Ryan Judkins Hayes Forum Conference Paper (2009) Abstract: The…