This thesis provides a detailed and interdisciplinary analysis of one of medieval England's most enduring saints' cults: that of St Edmund of East Anglia.
The stories of Guglielma of Milan and Na Prous Boneta of Montpelier – how they became associated with the Holy Spirit – and how the Catholic Church responded to them.
However, with a touch of irony of my own, I would like to argue that something akin to the "staycation" does have currency in medieval religious literature.
Today we will look at the relics of St. Augustine and the tug-of-war that broke out over them in the fourteenth century.
In the miracle texts of Saints Vivien at Figeac, Privat at Mende, and Enimie at Sainte-Enimie, all written in the eleventh century in the south of France, movements abound in a flurry of danger and excitement in reference to their relics.
Trinity College Dublin is involved in an ambitious international cultural heritage project which is bringing back to life forgotten medieval chants and prayers associated with Irish saints such as St Patrick, St Brigit and St Colmcille.
The lives of Matrona of Perge, Mary the Younger and Thomaïs of Lesbos are rare examples of how domestic violence against women could be also interpreted as a reason to sanctify the woman suffered abuses of this sort.
Saint Etheldreda / Ӕthelthryth / Audrey (636 -679 AD) was an East-Anglian princess who became the Queen of Northumbria and later the founder and abbess of a monastery at Ely in Cambridgeshire.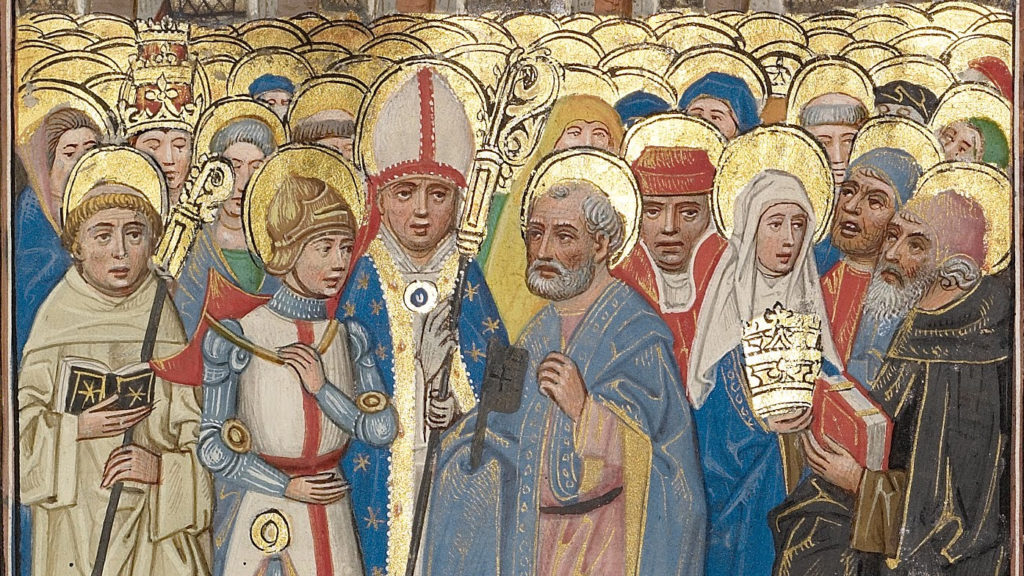 Any type of leader will often have to balance their convictions with pragmatism. For a seventh-century Anglo-Saxon abbot, perhaps there could be a way to display both.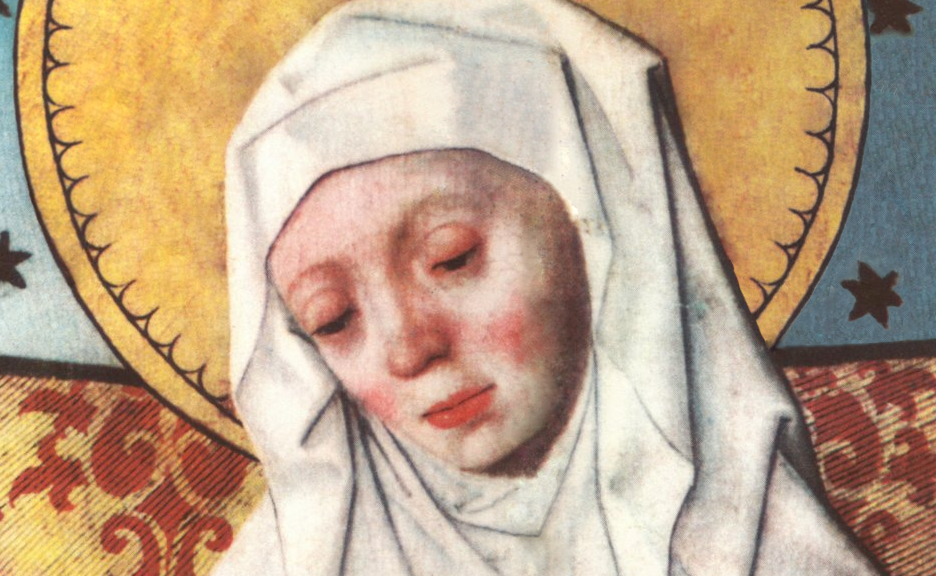 The Legacy of Birgitta of Sweden. Women, Politics, and Reform in Renaissance Italy project tracks the impact of the 14th century mystic and founder of the Bridgettines on later generations.
While Augustine was working on his book On the Trinity, he was walking by the seaside one day, meditating on the difficult problem of how God could be three Persons at once. He came upon a little child.
A not unusual modern response to reliquaries is disgust–after all they often contain bones.  To understand their presence, even their glorification, it must be admitted that the bones are not the ordinary subject of horror, rather as the bones of the blessed
He killed the dragon and is patron saint of England and more than 20 other countries, but what else is there to know about St George?
"The medieval city? Ha! Bulldozed—it doesn't exist."
This article explores a single such case, that of the depiction of Old Prussians in the early cluster of vitae of St. Adalbert of Prague (+997).
This article compares the deaths of two abbots as told by contemporary observers
In this issue, we look at hagiography, the medieval cult of saints, alchemy, visit Prague and visit del Escorial, Spain.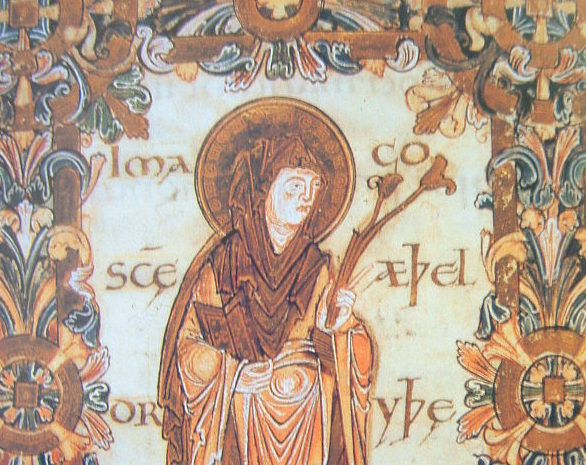 Holy people have been venerated in various forms by all religions and ideologies throughout history. Christianity is no exception with the development of the cults of saints beginning shortly after its formation.
This paper explores an example of 'reformist' hagiographic production in early eleventh-century Lotharingia by focusing on the Life of St Roding of Beaulieu, a small monastery in the diocese of Verdun.
By analysing a selection of miracle-cure narratives from the main period of miracle writing in England, from the age of Bede to the late twelfth century, this project considers the social significance of such stories.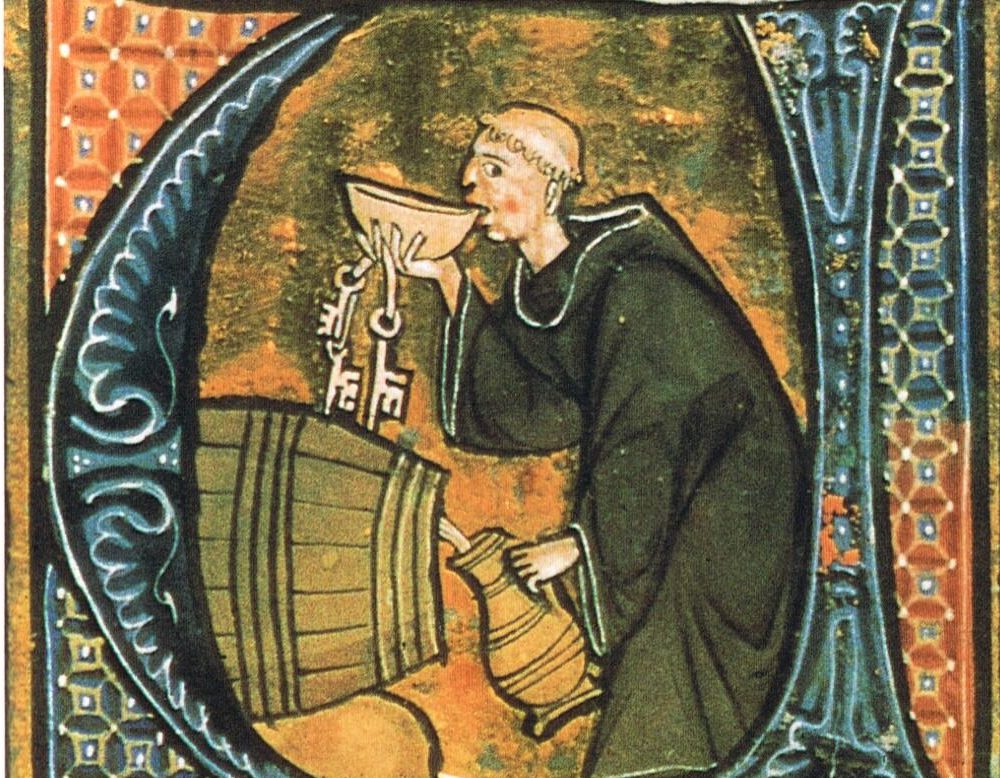 Was not spilling beer important enough to be considered a miracle? For one seventh-century writer it was!
Although they reached toward the eternal, the saints and their biographers easily became entangled in worldly affairs, and in colonial contexts such as those of Norman England the saints could become pawns in monumental cultural, social, and political struggles.
This dissertation examines the practice of taking relics on out-and-back journeys to explore the consequences of temporarily removing these objects from the churches in which they were housed and displayed.
Along with its other generic borrowings, the Harry Potter series uses tropes and plot structures from medieval hagiography. Rowling most significantly uses hagiographical plot structures during the confrontations between Harry and Voldemort and the confrontation between Neville and Voldemort.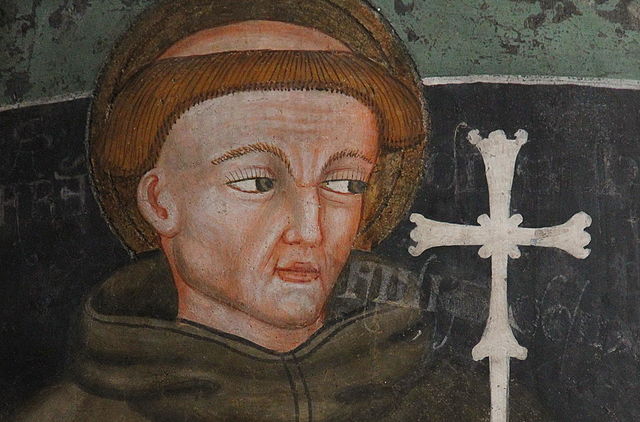 Scientists confirm that the age and content of an old sack is in accordance with a medieval myth about Saint Francis of Assisi.