It will be seen below that many of the legendary happenings on which belief in the curative powers of saints was based were ridiculously improbable or impossible.
Glaring at us from the pages of illuminated manuscripts, royal sepulchers, and frescoes of Late Medieval churches and cemeteries, macabre cadavers, with their gaping, vermin-infested torsos, emaciated bodies, and grimacing faces, shock and repel.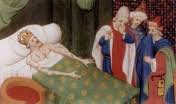 The present paper surveys the medicinal applications of a number of fossils which were well known in classical, mediaeval and renaissance times….
The Black Death of 1347-50 has fascinated both researchers and lay people for over six hundred years1. The medieval epidemic had profound consequences both culturally and demographically and it did much to shape human history.
Leprosy or Hansen's Disease represented a major social, moral, and health concern during the Middle Ages. Few diseases have evoked the social responses that leprosy did during the Middle Ages
Facing the Black Death: perceptions and reactions of university medical practitioners ARRIZABALAGA, JON Practical Medicine from Salerno to the Black Death, Cambridge University Press…
Herbal healers and devil dealers: a study of healers and their gendered persecution in the medieval period McPhee, Meghan Thesis: M.A., (History), California State…
Female healers and the boundaries of medical practice in post-plague England Chamberland, Celeste M.A.  Thesis, Concordia University, March, (1997) Abstract This study is an…
The Plague of Justinian and Other Scourges: An analysis of the Anomalies in the Development of the Iron Age population in Finland Seger, Tapio…
Plague Mortality and Demographic Depression in Later Medieval England Poos, L.R. (Fitzwilliam College, Cambridge) THE YALE JOURNAL OF BIOLOGY AND MEDICINE, 54, (1981)…
Etiology of the Dancing Plague O'Neill, Daniel InterCulture: An Interdisciplinary Journal, Volume 2, Issue 3, Fall (2005) Abstract The phenomenon of dancing mania (also…
The Late Medieval Agrarian Crisis and Black Death plague epidemic in medieval Denmark: apaleopathological and paleodietary perspective Yoder, Cassady J. PhD Thesis, Texas A&M University,…
We explore the long-term persistence of interethnic hatred by using a new data set of almost 400 towns where Jewish communities are documented for both the medieval period and interwar Germany.
LETTING THE GENIE OUT OF THE BOTTLE: EVOLUTION OF AROMATHERAPY THROUGH THE AGES Lyubetska, Valeria (University of Manitoba) The Proceedings of the 11th Annual…
One of the most important medical developments of this time was the introduction of medieval monastic hospitals, which arose as a source of medical care in the early Middle Ages.
Simplifying Access: Metadata for Medieval Disability Studies Guerra, Francesca (University of California, Santa Cruz) PNLA Quarterly, Volume 74, no. 2 (Winter 2010) Abstract…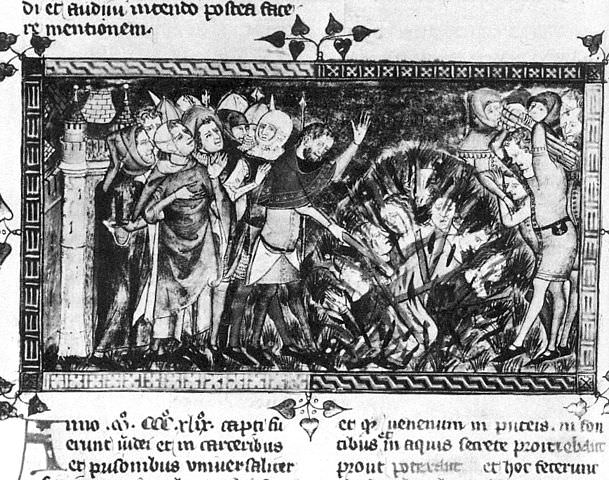 Curiously, far less attention has been devoted to the most monumental of medieval Jewish persecutions, one that eradicated almost entirely the principal Jewish communities of Europe — those of the Rhineland — along with many other areas.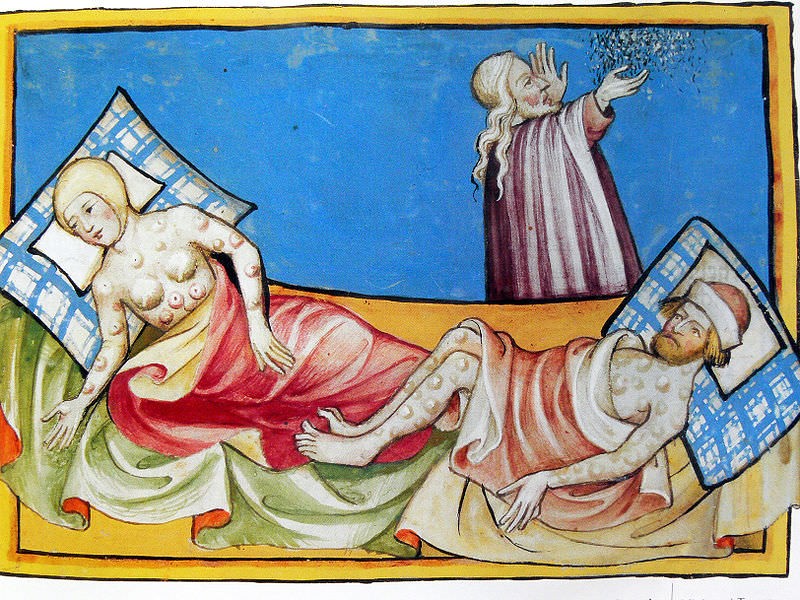 The Black Death visited unprecedented mortality rates on Europe, realigning relative values of factors of production, and in consequence the costs and benefits of defining and enforcing property rights.