Digital literary maps in particular, or maps that produce spatial data from texts that are considered imaginative or creative as opposed to charters or historical records, offer new critical possibilities for visualizing and understanding the interaction between spatial and geographic knowledge in literary texts.
The lost medieval home of the Lords of the Isles has been reconstructed virtually by experts at the University of St Andrews.
A new digital humanities resource has been launched by the University of Wisconsin-Madison and the University of Pennsylvania, geared to the medieval studies community to create research workspaces, editions, scholarship, collaboration and open access publications.
Senior English Literature major, Michael Walecke, is mapping collocations of one of Chaucer's only prose works.
Teaching medieval art requires an invocation of students' imaginations. The majority of the art we study has been decontextualized, removed from the portal, altar, or window for which it was made.
Michael McCormick discusses how we can discover our ancestors and their lived experience, their successes and failures, and invent a new discipline, the Science of the Human Past.
A new course centered around a video game was launched this fall at Texas A&M University. The course uses the video game ARTé: Mecenas, in which students are transported to the 15th and 16th centuries to commission works of art as a Medici banker.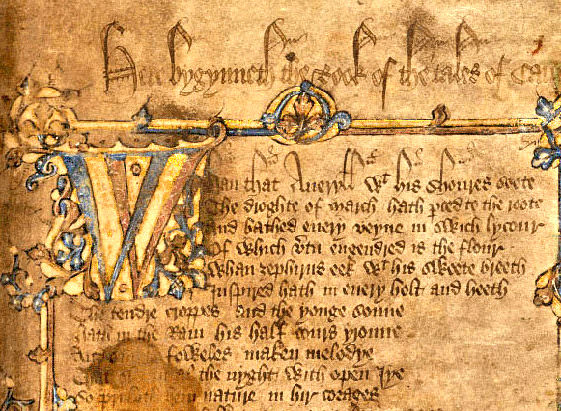 In the decades following the onset of the Index Thomisticus project, medievalists were often early adopters of the digital, and continue to play an important role in the development of a broader field, which came to be called digital humanities.