In 2016, earthquakes in the Italian region of Umbria caused the collapse of several medieval churches, resulting in the destruction of local architectural and cultural heritage. A recent article investigates the cause of this problem and what may be done about it.
On 2 January 2018, the final panel in York Minster's 600-year-old Great East Window was returned to the world-famous masterpiece, 10 years after all 311 panels were removed by York Glaziers Trust.
The paper discusses the conservation practices and methods of the Lithuanian medieval castles. Since 19th century there was a lot of attention on the medieval castles in Lithuania, which later transformed into a search for an identity.
The Liebieghaus Skulpturensammlung has launched a large-scale conservation project that will focus on one of the collection's most important works over the next few years.
Historic England reveals sites at risk and places rescued, including several medieval buildings, as the 2017 Heritage at Risk Register is published.
For the first time, all of the historical and archaeological information about the Abbey of St Edmund is to be gathered together to help not only its conservation, but also the public's understanding and enjoyment of the buildings that once played such a prominent role in everyday life in the town.
A botched restoration attempt in Spain has garnered international attention and condemnation from locals, historians and conservationists.
The North Porch of Durham Cathedral was conceived as part of the great Norman building campaign of Durham Cathedral, complete by 1133.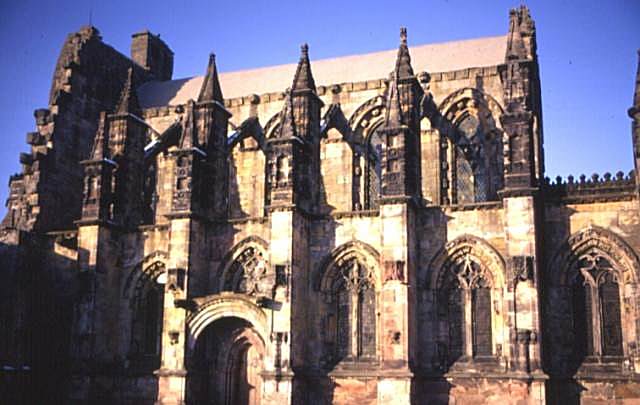 Rosslyn Chapel is no longer obstructed by scaffolding, as a major conservation project to restore the Scottish historic site has been finished after 16 years.
Scientific breakthrough will allow historians to virtually read medieval scrolls to fragile to open.
How does one put a price on the priceless? What is the cost of protecting and preserving this multitude of homes, castles, industrial buildings and urban social history and, more importantly, is it sustainable?
Conservation experts in Norway are conducting tests to see if a solution can be found on how to save important archaeological finds from the Viking Age that were discovered in Oseberg in 1904.
Sulphur and iron compounds have now been found in shipwrecks both in the Baltic and off the west coast of Sweden.
Gwilym Hughes – Cadw's assistant director, historic environment – outlines the achievements of the Welsh Cultural Heritage Initiative.
A medieval monastic gatehouse at Pentney Priory in Norfolk is to be saved, following a £200,000 English Heritage grant for emergency structural repairs.
The massive 14th-century Westgate Towers in Canterbury will no longer see cars passing through its gate, as city officials start a 12-month experimental project to make the roadway accessible only for pedestrians.
The World Monuments Fund's President Bonnie Burnham has announced the 2012 World Monuments Watch. Since 1996, the biennial Watch has drawn international attention…
The Conservation Team at Birmingham Museum and Art Gallery have started video blogging about their conservation work on the Staffordshire Hoard. Three videos…
Several medieval churches in England have received funding the Heritage Lottery Fund and English Heritage as part of their joint Repair Grants for…
Urgent repairs to three buildings that are the last traces of a lost medieval village in the English county of Durham are now…
English Heritage has published its annual Heritage at Risk Register today, which shows a significant slow-down in the number of historic buildings being…