Where was Paradise to be found? In this regard, a considerable number of different locations have been proposed.
In this paper I wish to explore the similarities and differences that these two cities exhibit in terms of their evolution, their relationship to political power, and most importantly, the ways they imagined themselves in relation to metropolitan centers in the Islamic heartland.
Research being carried out on the remains of hundreds of men, women and children from medieval Nubia has revealed they were plagued by meager diets, high infant mortality and diseases such as scurvy and tuberculosis.
How could the Berbers originate in al-Andalus when everyone knows they are the original inhabitants of North Africa? One of the goals of this article is to show that asking the question in this way is part of the problem and that it stands in the way of securing the soundness of historical interpretations of the past.
Historical records have shown that the East African coast was connected to ancient global trade networks. These early overseas contacts are evidenced by references to trading voyages in the early 1st millennium AD and in the 11th to 14th century AD.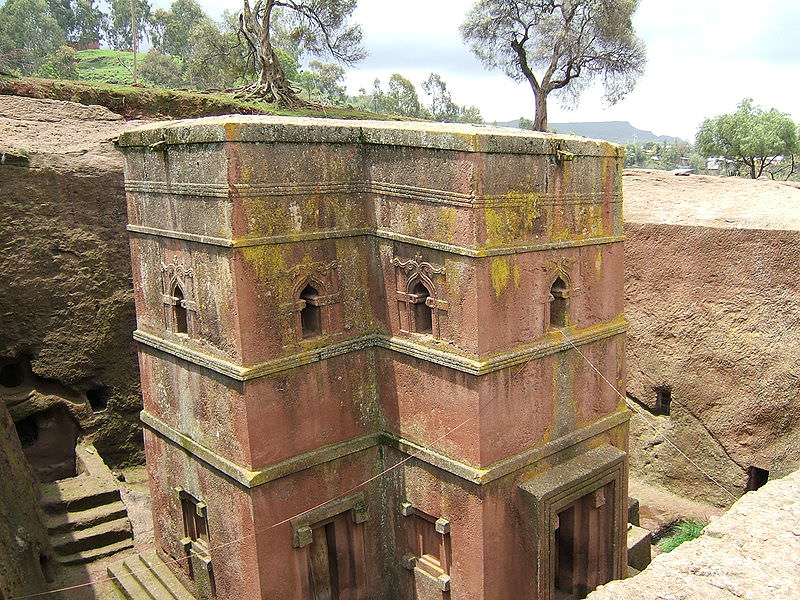 The history of Ethiopia from the decline of Aksum until the early sixteenth century is commonly divided into three periods.
Very little is known about the actual life of Leo Africanus, in spite of his well-established posthumous fame.
The first seeds, within European learning, of the conquest hypothesis were sown by Leo Africanus.
Slavery and the Slave Trade have been age old institutions and practices in almost every continent in the world.
In North Africa, as in other regions of the Byzantine Empire, supra-regional types and fashions sometimes co-existed with local traditions.
Professor Benjamin Hendrickx of the Department of Greek and Latin Studies at the University of Johannesburg  was recently awarded a knighthood in the…
Biblical, mythical, and foreign women in the texts and pictures on medieval world maps Baumgartner, Ingrid The Hereford world map: medieval world maps and…
Gender, religion and society : a study of women and convent life in coptic orthodox Egypt  Jeppson, Karolina  M.A. Cultural Anthropology Thesis,Uppsala University,…
Crusades and Jihads: A Long-Run Economic Perspective Heston, Alan Annals of the American Academy of Political and Social Science, Vol. 588, Islam: Enduring…
Prester John: Fiction and History Bar-Ilan, Meir History of European Ideas, 20/1-3 (1995) Abstract A Hebrew book of Ben-Sira was published in 1519 in…
"Western Islamic Art" Aanavi, Don The Metropolitan Museum of Art Bulletin, v. 27, no. 3 (November, 1968) Abstract Islamic art springs from a…
The Origins of Amazigh Women's Power in North Africa: An Historical Overview By Ulbani Aït Frawsen and L'Hocine Ukerdi Al-Raida, Vol.20 (2003) Introduction:…
An exceptionally well-preserved example of a medieval Swahili stonetown on the coast of East Africa will be excavated by an international team of…
Archaeological Investigations at Songo Mnara, Tanzania, 2009 By Stephanie Wynne-Jones and Jeffrey Fleisher Nyame Akuma: Bulletin of the Society of Africanist Archaeologists, Vol.…
The development of urbanism in the northern Horn of Africa in ancient and medieval times By Rodolfo Fattovich The Development of Urbanism from…
Ambassadors, Explorers, and Allies: A Study of African-European Diplomatic Relationships, 1400-1600 By Andrea Felber Seligman CUREJ – College Undergraduate Research Electronic Journal (2007)…
An Important Waypoint on Passage of Navigation History: Zheng He's Sailing to West Ocean By Jin Ding, Chaojian Shi and Adam Weintrit Paper…
Pre-Colonial Criminal Justice In West Africa: Eurocentric Thought Versus Africentric Evidence By David Dalgleish African Journal of Criminology and Justice Studies, Vol.1:1 (2005)…
Monogamy in Islam: The case of a Tunisian Marriage Contract By Dalenda Largueche Occasional Paper of the IAS School of Social Science (2010) Introduction:…
The Western Sudan in the Middle Ages: Underdevelopment in the Empires of the Western Sudan By A. G. Hopkins Past and Present, Vol.…