This article presents what has been gleaned about sports, pastimes, and recreations of thirteenth-century people from a representative sample of the public records of medieval England.
This paper will analyze military sports, hunting sports, and ball play within one society, England, from 1100-1500.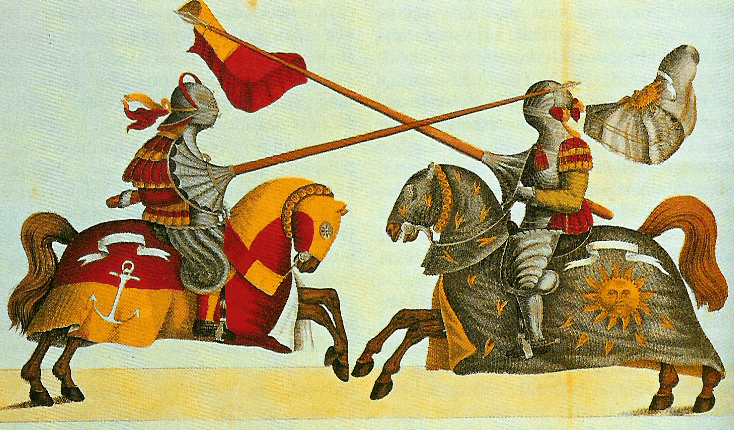 Sport has often both mirrored and conditioned many aspects of particular social classes; change in one has often effected change in the other. The tournament and the medieval upper class appear to have been related in this way.
Observations upon a Scene in the Bayeux Tapestry, the Battle of Hastings and the Military System of the Late Anglo-Saxon State By M.K.…
From "Manifying" to "Pegasizing": Ramon Llull's Theory of Definition Between Arabic and Modern Logic By Alexander Fidora Mirabilia, Vol.7 (2007)   Click here…
Quia nolunt dimittere credere pro credere, sed credere per intelligere: Ramon Llull and his Jewish Contemporaries By Harvey Hames Revista Mirabilia, vol.5 (2005)…
Practice versus Theory: Medieval Materia Medica according to the Cairo Genizah By Efraim Lev and Zohar Amar Medical History, Vol. 51 (2007) Synopsis: The…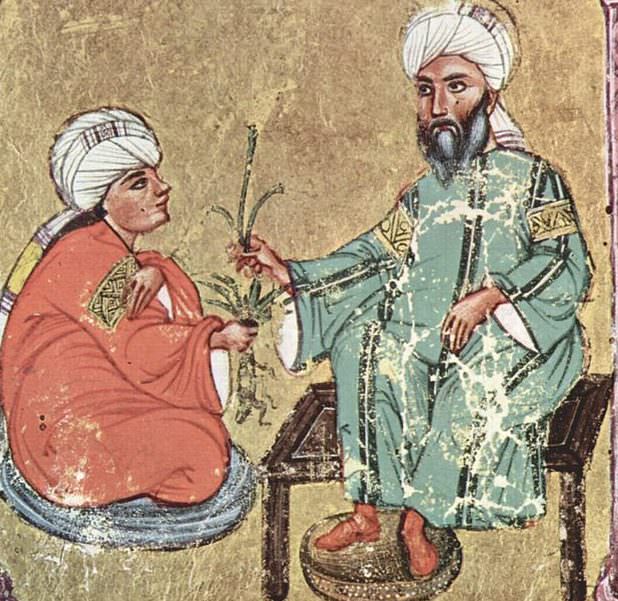 A strong emphasis on patient-centered and interdisciplinary care was evident in many of the areas of Islamic medicine during the Dark Ages. The achievements of Islamic physicians during the Dark Ages also demonstrates the importance of strong communication within the global medical field, as the presence of avenues for global academic communication could have eliminated much of the disparity in medical care in different parts of the world over subsequent centuries.
The prevalence of eye diseases in the Islamic lands resulted in particular interest in their skilful diagnosis and treatment. Using principles of clinical observation, many ocular diseases were described or classified for the first time. I
The Proverbial Heart of Hrafnkels saga Freysgoða: Mér þykkir þar heimskum manni at duga, sem þú ert By Richard L. Harris Scandinavian-Canadian Studies,…
A charter of William the Conqueror and two of his sons By David Bates Tabularia, No.5 (2005) Abstract: I omitted a document from my…
Five charters concerning the early history of the chapter at Avranches By Richard Allen Tabularia, No.8 (2008) Abstract: The cartulary of Avranches cathedral, known…
Matilda, countess of the Perche (1171-1210): the expression of authority in name, style and seal By Kathleen Thompson Tabularia, No. 3 (2003) Abstract: The…
Communes, as they became known by the thirteenth century, developed into municipal bodies engaged in local government, which depended on external seigneurial or monarchial authority for fiscal, military and trade relations and matters of high justice…
Regional fairs, institutional innovation and economic growth in late medieval Europe By Stephan Epstein Economic history review, 2nd ser., 47 (1994) Synopsis: Examines…
The textile industry and the foreign cloth trade in late medieval Sicily (1300-1500): a "colonial relationship"? By Stephen Epstein Journal of Medieval History,…
Megastructures of the Middle Ages: The Construction of Religious Buildings in Europe and Asia, c.1000-1500 By Maarten Prak Paper from Epstein Memorial Conference, 'Technologies and…
Moving machine-makers. The circulation of knowledge on machine-building in China and Europe between c.1400 and the early 19th century By Karel Davids Paper…
Modern historians of mapping have assumed a wide understanding of what 'map' might mean. With regard to medieval texts, the idea is understood to embrace a range of genres that includes, for example, world maps, zonal diagrams, land surveys, itineraries, street plans, and architectural drawings.
Some observations on mid-to-late medieval domestic planning in England By Maija R. Bismanis Transactions of the Third Canadian Conference of Medieval Art Historians…
Thank you for your purchase Click here to download the PDF file
Thank you for buying this issue of the Medieval Magazine Click here to download the issue
Thank you for purchasing this issue of The Medieval Magazine Click here to download this issue
"Necessity the Mother of Invention" in early medieval enamel By David Buckton Transactions of the Third Canadian Conference of Medieval Art Historians (University of…
Were the Roman catacombs abandoned in the ninth century AD? By John Osborne Transactions of the Third Canadian Conference of Medieval Art Historians (University…