Reading Recommendations for a Marvellous Medieval Summer
By Natalie Anderson
Break out the spray tan, because last weekend marked the beginning of British Summer Time. And, while it looks like we may be celebrating with a snowy Easter weekend here in the UK, it still seemed like as good a reason as any to share my favourite medieval fiction recommendations.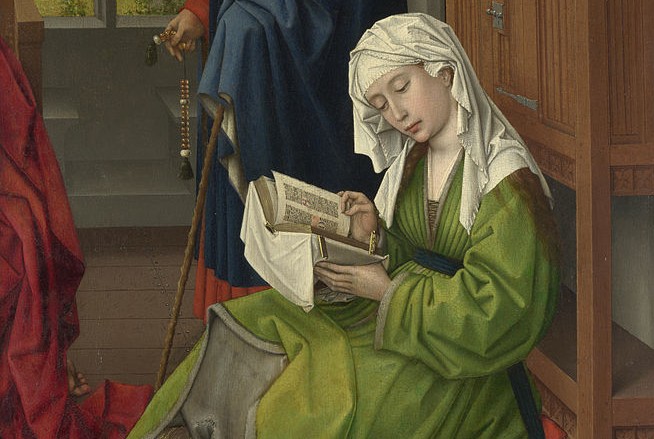 Timeline, by Michael Crichton: This was one of the earliest bits of medieval historical fiction I read, and I still love it. Full disclaimer: Crichton's characters are fairly bland and un-dimensional, but this book is worth it purely for the crazy and exciting plot (it involves time travel!) and some great historical detail. My favourite scene involves one of the modern characters having to take part in a joust and the complete and utter terror and bewilderment he – quite rightly – feels. Just don't make the mistake of seeing the truly awful 2003 film based on the book; it in no way represents this far more intelligent novel.
(And if you enjoy Timeline, I would also highly recommend Crichton's Eaters of the Dead, a re-imagining of the Beowulf story told from the point of view of a travelling Arab courtier.)

Katherine, by Anya Seton: At the opposite end of the spectrum from Timeline is Anya Seton's Katherine, the story of Katherine Swynford, mistress of John of Gaunt, one of the sons of Edward III. Originally published in 1954, this book does not feel dated in any way. It is lush and evocative and, most of all, incredibly romantic, but, critically, it never teeters over into cheesy. The characters in this true story are vividly written – plus, you get a 'who's who' of fourteenth-century England parading through the narrative.

The Pillars of the Earth, by Ken Follett: Simply for staggering levels of detail, I have to include Ken Follett's massive tome, The Pillars of the Earth. Spanning half a century, this book describes (minutely) the building of a medieval cathedral in the fictional town of Kingsbridge. The endless architectural knowledge is what makes this book fascinating, and learning about the agonizingly slow, miraculous process of erecting a cathedral in the twelfth century makes for far more compelling reading than you might guess.

Sarum, by Edward Rutherford: This is not strictly a medieval historical fiction book. It's more a work of 'all-of-history' historical fiction, spanning some 10,000 years. Sarum follows the stories of several families around the English town of Salisbury, from pre-historic times, to the building of Stonehenge and then Salisbury Cathedral, up to the 1980's. It is an epic book, packed full of historical detail. And it will definitely take you all summer to read. Rutherford uses this unique storytelling structure in all his works, including the also excellent London.
An honourable mention also has to go to the plethora of medieval murder mysteries out there. I only recently discovered this fascinating sub-genre, but it's a wonderfully clever concept, placing the timeless 'whodunnit' format in the Middle Ages. Ellis Peters' Brother Cadfael series, V.M. Whitworth's The Bone Thief, and Ariana Franklin's Mistress of the Art of Death are all worthwhile.
Umberto Eco's famous The Name of the Rose also falls into this category. Shamefully, I have to admit to not being drawn into this classic (I think a re-read might be in order). However, I enjoyed much more his Baudolino, about a young squire who finds himself wandering through and influencing both the true events and mythical landscapes of the medieval world.
Obviously, this list is purely subjective and down to personal preference. And there's an awful lot of medieval fiction out there that I've never read. I'd love to hear about your favourites – what's new? what's good? (Or maybe even so bad it's good?) So, grab a book and a beach towel. After all, I'm a firm believer in the power of fiction to inspire interest in fact.
Click here for more from Natalie
Follow Natalie on Twitter: @DrMcAnderson
✉Sign up for our weekly email newsletter!