The medical licensing examination (uigwa) and the world of the physician officers (uigwan) in Korea's Joseon Dynasty
By Nam Hee Lee
Journal of Educational Evaluation for Health Professions, Vol.12:16 (2015)
Abstract: Physicians for ordinary people in Korea's Joseon Dynasty (1392-1910) did not need to pass the national medical licensing examination. They were able to work after a sufficient apprenticeship period. Only physician officers were licensed as technical civil servants. These physician officers were middle class, located socially between the nobility and the commoner. They had to pass a national licensing examination to be considered for high-ranking physician officer positions, that is, those at the rank equal to or above the 6th level out of a total of 9 ranks, where the first rank was highest. Royal physicians also had to pass this examination before accepting responsibility for the King's healthcare.
This article aims to describe the world of physician officers during the Joseon Dynasty. Physician officers enjoyed considerable social status because they dealt with matters of life and death. Owing to the professional nature of their fields and a strong sense of group identity, they came to compose a distinct social class. The physician officers' world was marked by strong group allegiances based on shared professional knowledge; the use of marriage to gain and maintain social status; and the establishment of hereditary technical posts within the medical profession that were handed down from one generation to the next. The medical licensing examination persisted until 1894 when the civil service examination agency, of which it was part, was abolished. Until that time, the testing agency, the number of candidates who were accepted, two-step test procedures, and the method of test item selection were maintained and enforced.
Introduction: During Korea's Joseon Dynasty, physician officers (uigwan) played a vital role in people's lives, as they had since early modern history. During that period of time, physicians for ordinary people did not need to pass Korea's medical licensing examination. However, to become a physician officer, one had to complete professional education and to pass a difficult qualifying examination. There existed a national licensing examination (gwageo) in several areas of occupational study (jabhak). The national licensing examination for technicians (jabgwa) was for officers who work in a variety of practical job.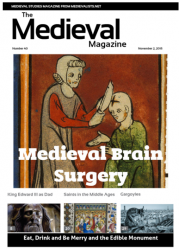 The medical licensing examination (uigwa) was one of the national licensing examinations for technicians. Neither royal families nor the nobility could avoid sickness and death; therefore, they relied on these physician officers for care. Indeed, the physician officers enjoyed an increasing level of prestige by caring for the upper classes. However, during the Joseon Dynasty, the certified physician officers were solidly middle class.
Click here to read this article from the Journal of Educational Evaluation for Health Professions