The Problem of Old Debts: Jewish Moneylenders in Northern Castile (Belorado and Miranda de Ebro, ca. 1300)
By Maya Soifer Irish
Sefarad, Vol. 74:2 (2014)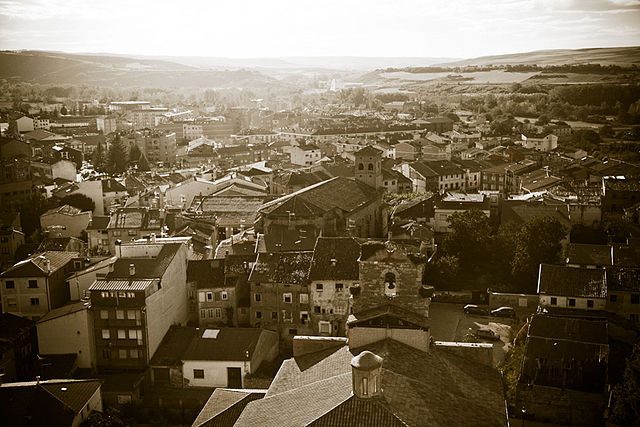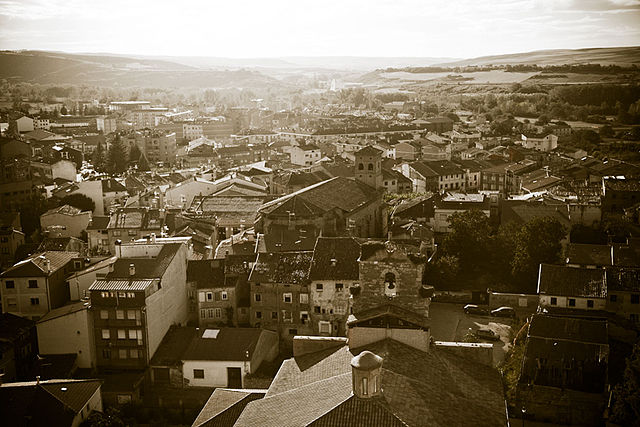 Abstract: Focusing especially on Jewish moneylending, the article explores economic relations between Jews and Christians in Northern Castile at the turn of the fourteenth century. During interfaith economic transactions, Jews and Christians followed the procedures established by customary law, and engaged in negotiations to resolve conflicts and generate inter-communal consensus. As more and more Christians defaulted on their loans, however, such negotiations often collapsed due to a combination of internal and external pressures. In Belorado and Miranda de Ebro, royal assistance with debt collections elicited strong protests from town officials, who accused Jewish moneylenders of violating local privileges and impoverishing Christian debtors. Tensions developed between Jewish and Christian residents of these towns when the traditional mechanisms of conflict resolution were upended, and the enforcement of loan repayment was taken away from local control.
Introduction: Although some scholars have argued that routine interfaith social and economic interaction bred familiarity and even friendship, there is plentiful evidence that such contacts could cut both ways. This was certainly the case in medieval Northern Castile, where economic relations between Jews and Christians occasioned friendly exchanges, but were also often the cause of friction and discord. Whenever disagreements arose, inter-communal contacts, especially negotiation of agreements (official and informal), intended to anticipate or smooth over friction and conflicts, were crucial to stabilizing interfaith relations. In Northern Castile, these negotiations were a source of constant preoccupation for both Jews and Christians, especially in the latter part of the thirteenth century, when disputes over taxation, judicial autonomy, and especially moneylending increased in both frequency and intensity. One suspects that in most cases, the two communities were able to arrive at mutually acceptable terms. However, the Crown's assistance with debt collections, seen by the concejos as a violation of local privileges, upended the traditional mechanisms of conflict resolution and elicited a strong backlash against the Jews and their credit operations.
Since the royal chancery routinely handled appeals from Jewish and Christian communities and issued charters outlining the king's decisions, inter-communal contacts left behind the lengthiest documentary record. These documents show that interfaith property sales and loan agreements were rather elaborate affairs that brought together not only the parties directly involved in the transaction, but also witnesses from both religious communities, as was required by Castile's customary law.  More intriguing and perhaps suggestive of the normalcy that characterized most interfaith encounters are records of transactions between Christians that list Jews among the witnesses, even though there is no apparent reason for their inclusion. For instance, a 1222 sale of a few properties by one Christian family to another, in Sahagún, was witnessed by Benaito, Iudeo, whose name appeared at the end of a long list of Christian witnesses, among them, several priests and chaplains. Similarly, in 1233, a group of artisans witnessed a sale of a house in the city of León. The group included a bridle-maker (frenarius), a girdler (corrigiarius), a shoemaker (zapatarius), a skinner (pellicier), a buckle-maker (fiblilero), and a scabbard-maker (vaginarius). Unlike the Christians, the two Jews who appeared among the witnesses – Iaques, iudeus and Cide, iudeus – did not have their professions appended to their names, although they were probably also artisans. The two documents conjure a picture of cohesive neighborhoods, whose Christian and Jewish residents were on friendly enough terms with each other to come together as witnesses when called upon to do so by their neighbors.
Click here to read this article from Sefarad
Click here to read this article from Academia.edu