Moors and Saracens in Europe: estimating the medieval North African male legacy in southern Europe
By Cristian Capelli et al.
European Journal of Human Genetics, Vol.17 (2009)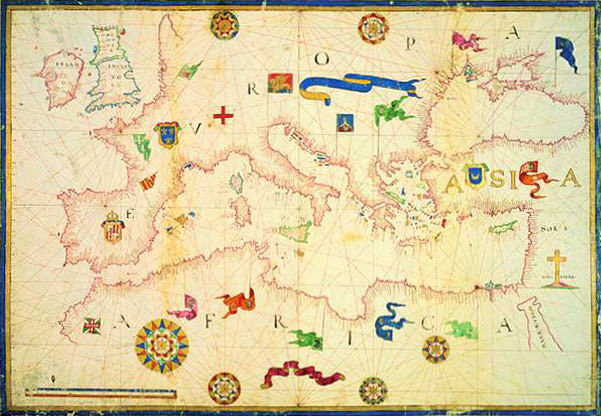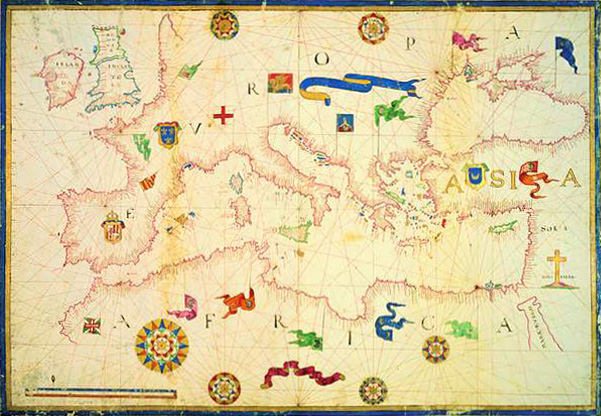 Abstract: To investigate the male genetic legacy of the Arab rule in southern Europe during medieval times, we focused on specific Northwest African haplogroups and identified evolutionary close STR-defined haplotypes in Iberia, Sicily and the Italian peninsula. Our results point to a higher recent Northwest African contribution in Iberia and Sicily in agreement with historical data. southern Italian regions known to have experienced long-term Arab presence also show an enrichment of Northwest African types. The forensic and genomic implications of these findings are discussed.
Introduction: After the collapse of the Roman Empire in Europe, the Arab dominance across the Mediterranean was one of the most impressive historical events that occurred in this region. Arabs appeared on the southern shores of the Mediterranean in the early seventh century and quickly conquered North Africa. They spread their language and religion to the native Northwest (NW) African Berber populations, which represented the bulk of the Muslim army that later conquered southern Europe. Referred to either as Moors (in Iberia) or Saracens (in South Italy and Sicily), their arrival in Europe dates to 711 AD, rapidly subduing most of Iberia and Sicily (831 AD). Among European kingdoms their presence was seen as a constant danger, and only by the fifteenth century was the Iberian reconquest completed. In the thirteenth century Frederick II destroyed Arab rule in Sicily and between 1221 and 1226 he moved all the Arabs of Sicily to the city of Lucera, north of Apulia. Lucera was later destroyed by Charles II (1301) but an Arab community was recorded in Apulia in 1336. Guerrilla warfare was still conducted by Arabs in Sicily even after Frederick II's actions.
So far, Y chromosome studies attempting to estimate the medieval North African (MNA) contribution to southern Europe have focused almost exclusively on the North African haplogroup E3b1b1b-M81, and have only partially taken into consideration the evolutionary relationships among haplotypes. To generate a more comprehensive view of the genetic legacy of the MNA dominance in Europe, we systematically screened for Y chromosome haplotypes within three NW African specific haplogroups, across multiple southern European populations, and performed additional genotyping to refine the available genetic data. Our results confirm a general correlation between historical and genetic data: Iberia and Sicily are the regions with the highest MNA male legacy.
Click here to read this article from Nature.com