BYZANTINE EMPIRE AND ITS INFLUENCE ON THE EDUCATIONAL STRUCTURE IN GREAT MORAVIA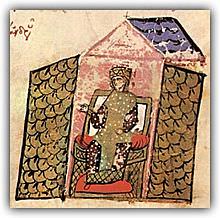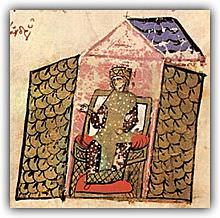 VLHA, RADOVAN (Charles University in Prague, Faculty of Education, Department of Czech Language)
AD ALTA: Journal of Interdisciplinary Research, Vol 2:1 (2012)
Abstract
This article deals with the analysis of school systems on the territory of the Byzantine Empire in the 9th century. It determines the cultural and historic environment out of which the mission sent by the emperor Michael III came. This act brought not only Christianity to our territory but also the concept of education as well. Yet it was not possible to apply all the components directly as the Slavonic countries were under the influence of the western culture. This text analyzes where the educational centres were established in Byzantium and their possible places on the territory of Rastislav's realm.
In the second half of the 9th century,the ruler of Great Moravia wants to curtail the activities of the Frankish missionaries in his realm. On one hand, they conduct all liturgical ceremonies but on the other, they primarily conform to the Frankish king, whom they make well informed about all happenings in the country they stay in. Thus Prince Rastislav turns to Rome and asks for an archbishop to be able to start building an independent Moravian diocese. However, the Pope refuses his requirement because in these times he is having dissension with West Francia and does not want to lose a powerful ally – East Francia.
Click here to read this article from AD ALTA
✉Sign up for our weekly email newsletter!