The latest issue of the medieval magazine! The Legacy of St. Patrick, Florence – Part II: Visiting the Duomo, How King Arthur became one of the most pervasive legends of all time, A look at Ireland's mysterious medieval round towers
This essay deals with the tradition of the revelation of Purgatory to St. Patrick on Station Island in Lough Derg, whose popularity is testified not only in literary texts in the various languages of Medieval Europe but also in a unique work of art in the convent of the Sisters of Saint Clair at Todi, Umbria
In honour of the day, it seems fitting to throw out some interesting facts about St. Patrick, Ireland's patron saint.
St. Patrick was born, not in Ireland, but in Britian around AD 387. Well, actually, he wasn't called St. Patrick at the time, or even Patrick, but was referred to as Maewyn Succat.
"Yes by Saint Patrick …. Touching this vision here It is an honest ghost, that let me tell you" (Hamlet, Act I, Scene 5)
Ireland in the 5th century: No restaurants, no take-aways, no street vendors or pre-prepared meals.
Through an analysis of selected portions of Muirchú's Life of Saint Patrick, this thesis will attempt to search out the hagiographer's goals in writing as he did under the direction of Aed, Bishop of Sletty, during a critical time of debate in the Irish church. The primary method of accomplishing this will be through consideration of Patrick as a character in the hagiography.
With St Patrick's Day upon us, a new study asks whether the saint fled his native Britain to escape a career as a Roman tax collector, only to arrive in Ireland and sell slaves.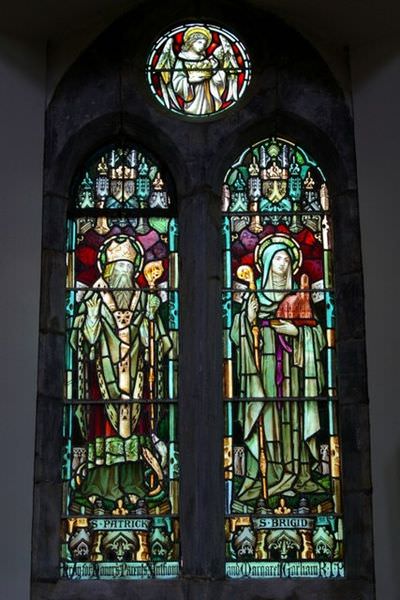 Both St. Bridget and St. Patrick are patron saints of Ireland, but each had very different methods of converting people to Christianity from paganism during medieval times in Ireland.
This article will shed new light on the Confession of St Patrick by examining it through the prism of the culture shock model.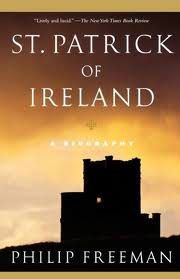 Celebrate St. Patrick's Day with these great reads and some green beer!
The image of a bearded man wearing a mitre and carrying a staff or crozier has become almost synonymous with the patron saint of Ireland, in particular when his vestments are green and adorned with shamrocks and a snake slithers around his feet.
The Tercentenary of the Four Masters of Ireland KENNEY, JAMES F. Canadian Catholic Historical Association Report, Vol.12 (1944-45) Abstract Ireland is the end…