'I have loved you for so long, and I [still] love you; why do you not give your consent' – these words, spoken inside a church, were at the centre of a case of sexual harassment from the summer of 1486.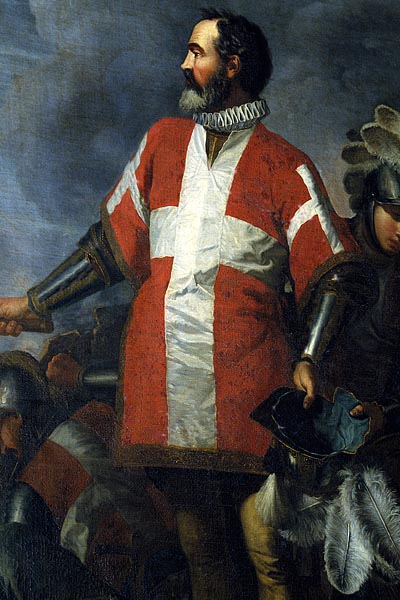 This Hospitaller sword is shrouded in mystery, but it is well known and it is, in any case, still in Malta.
To date, scholars have cataloged approximately 1,000 pre-1198 papal documents for Templars and Hospitallers, including deperdita (lost documents, inferred from other, still existing documents), as well as forgeries and falsifications.
The hostile perception which Venice generally entertained of the Knights Hospitallers on Rhodes and Malta was not an attitude which the Republic secretly assumed and secretly endeavoured with much effort to disguise.
Tony Rothman recalls one of the turning points of early modern history, when a heroic defence prevented the rampant Ottoman forces from gaining a strategic foothold in the central Mediterranean.
In order to understand why the fortifications of Malta evolved as they did, we need to study them in the context of the technical publications and military academies of the period.
In 1530 the crusading brotherhood of the Hospitaller Knights of St. John of Jerusalem accepted the offer of the Emperor Charles V to occupy the Maltese Islands and hold them against the Ottomans who were seeking to control the Central Mediterranean
In 1113 Girardus secured an important papal privilege which recognized the Hospital's independence; its members were considered to be in some sense technically religious and they were given the power to elect their own ruler.
Hospitaller activities in medieval Malta By Charles Savona-Ventura Malta Medical Journal Volume 19:3 (2007) Introduction: The Medieval Period in the Mediterranean World is…
Malta, Sciacca and the Perollo family, 1461-1499 By Mark A. Aloisio Melita Historica : Journal of the Malta Historical Society, Vol.14: 2 (2005)…
This essay reconstructs Malta's ties to Sicily mainly in terms of the surviving primary documents from the period
A Pilgrimage of Faith, War, and Charity: The Order of the Hospital from Jerusalem to Malta By Victor Mallia-Milanes Religion, Ritual and Mythology Aspects…