Our 100th Issue and Halloween Edition! This special double issue is 95 pages of scary, spooky, medieval fun. Two magazines in one! Read it if you dare!
From punkin chunkin to the newfound popularity of witches, the festival of Halloween is reaching back to the Middle Ages for its traditions. Is this a good thing for medievalists?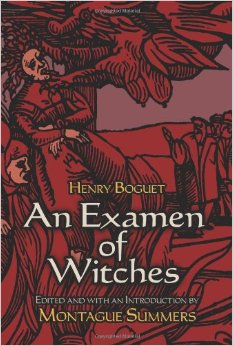 Here are some spooky medieval books for you to celebrate with over Halloween!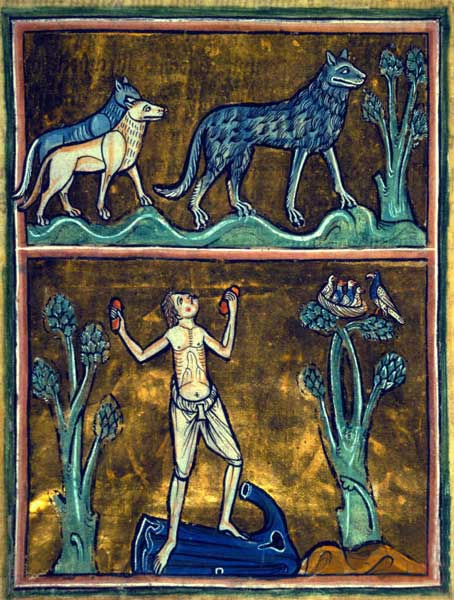 Werewolves, Lycanthropes or Man-Wolves appear in many German, French and Scandinavian stories. Nowadays there exists an image of these creatures, which combines almost all the aspects of the werewolf-myths around the world, that was brought to us by Hollywood.
In medieval Europe belief in monsters allowed for corresponding acceptance of the possibility of humans transforming into monsters. In medieval Iceland and Anglo-Saxon England the mixture of Christian and pagan world views and beliefs create a situation where the boundaries are not merely fluid but can be transgressed, in either direction.
This was the deviant burial, which had been buried (or reburied) intact along with a further leg and lower arm bone…Without speculating wildly on the implications of the iron studs, it is known that treatment of this sort was accorded to bodies which had died unnaturally or when there was some reason to fear the supernatural'.
Some spooktacular reads to celebrate Medieval Halloween!
Witches and vampires draw much attention on Halloween day, in the Harry Potter novels, and in vampire movies. Whether or not they believe in them in a religious sense, many people nowadays simply assume that sort of world and witchcraft might exist somewhere