Pilate opens the Tapiters and Couchers guild's pageant of Christ before Pilate I in the York Corpus Christi Play by asserting himself acoustically, threatening those who 'cruelly are cry and'.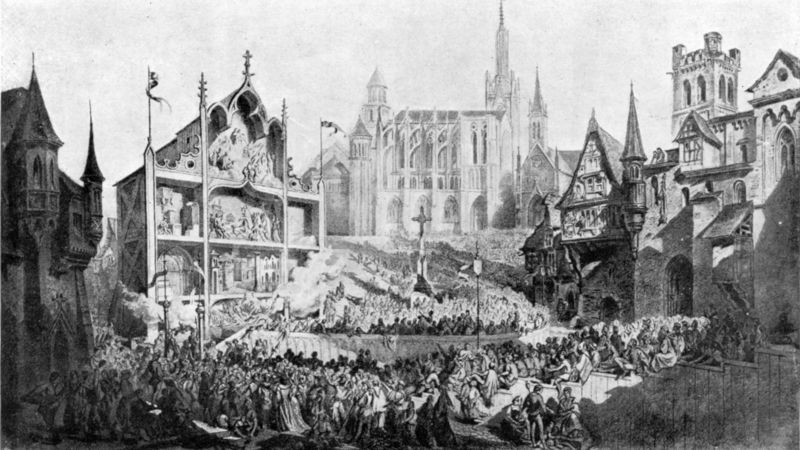 This thesis offers a new approach to the study of actor-audience relations in late medieval English drama and endeavours not only to emphasise the performative elements of medieval plays, but also the effects that they may have produced in performance.
The earliest surviving reference to the Corpus Christi festival in York is dated 1322, when Archbishop William Melton commended it as "the glorious feast of the most precious sacrament of the flesh and blood of our Lord Jesus Christ". In 1408 the York Guild of Corpus Christi was established "as a confraternity of chaplains and lay persons, with the encouragement of the city government, probably to form the focus of the civic Corpus Christi Day procession".