While the role of Byzantine Hellenism on the art, literature, and society of the Empire has been the subject of tremendous study, the question of its origins has, nonetheless, rarely been raised, and the strongly Hellenic Byzantine identity seems, to a large extent, to have been taken for granted historiographically.
Praising A City: Nicaea, Trebizond, and Thessalonike Aslıhan Akışık Journal of Turkish Studies, Vol.36 (2012) Abstract The late Byzantine period(1204-1461) was distinguished by…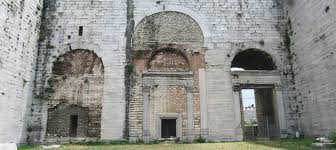 In Rome the term triumphus referred to an archaic and highly regulated rite that was decreed by the Senate upon the fulfilment of certain strict preconditions. Scholars have disagreed whether the triumphal procession, which could be held only in Rome, always followed the same itinerary, but the chances are that it did
Michael the Porphyrogenitus was born approximately in the year 1337. TheImperial couple chose the name "Michael" probably in honor of Michael IXPalaiologos, co-emperor of Byzantium (1296-1320) and father of the young Andronikos.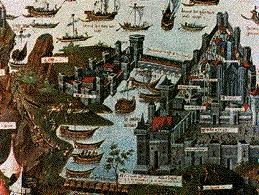 This thesis will attempt to unravel how it came to be that men who claimed to fight in the name of the cross had come to attack one of the most important cities in all of Christendom. It shall focus particularly on the motivations and actions of the Venetians, a people whose involvement in this crusade and the crusading movement in general has often been misunderstood.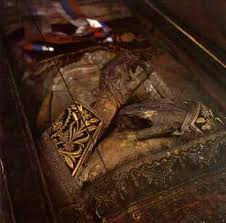 Intimately tied to concepts of wholeness, corporeal integrity, and the resurrection of the body, the collecting of bones and body parts of holy martyrs was an important aspect of the Christian cult of relics already during Antiquity
The Romano-Byzantine landscape was forever changed in the seventh century with Heraclius' defeat of Sasanian Iran, the Arabs' wresting of the Near East from the Byzantines, the removal of the Monophysite problem from Byzantium proper, and the massive devastation
brought by this ferocious cycle of warfare.
Since at least the Iron Age, and perhaps much earlier, Caucasia has been a cohesive yet diverse zone of cross-cultural encounter and shared historical experience. Despite their linkage by a web of interconnections which was as dense as it was durable, the peoples inhabiting the isthmus between the Black and Caspian Seas have seldom exhibited a conscious regional identity in their oral, written, and visual monuments.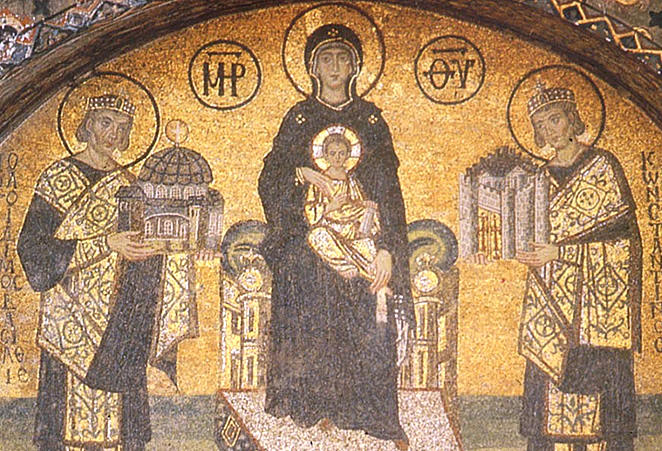 Located at the heart of Constantinople by the Senate and the Imperial Palace, Hagia Sophia was one of the great monuments of Christianity for more than nine hundred years.
Jonathan Phillips sees one of the most notorious events in European history as a typical 'clash of cultures'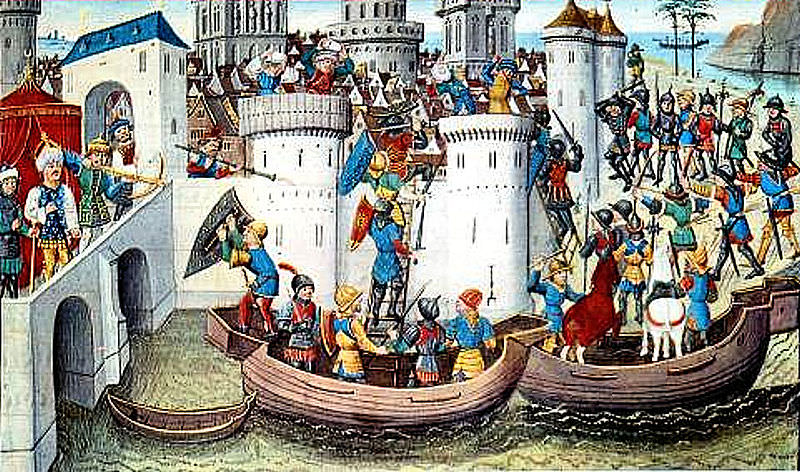 This article is in direct contrast to an earlier one by Joseph Gill, in which he utilizes primary sources in an attempt to establish Pope Innocent III's lack of responsibility in the outcome of the Crusade.
The Fall of Constantinople: Bishop Leonard and the Greek Accounts By Marios Philippides Greek, Roman and Byzantine Studies v.22 (1981) Introduction: The work…
The relationships between the State and the Church in the Romanian Countries (14th-18th centuries) Flaut, Daniel Revista Romana de Studii Eurasiatice, Vol.4 (2008) Abstract…
Constantinople, 1204, renewal of interest in Imperial and other Byzantine cults in the West, and the deeproots of new traditions' Jones, Graham Miša Rakocija…
Byzantine women´s visibility in the arts Piltz, Elisabeth  (Uppsala University, Sweden) 21st International Congress of Byzantine Studies, London (2006): Communication (II.5 Secular Space) Abstract…
Fama et Memoria: Portraits of Female Patrons in Mosaic Pavements of Churches in ByzantinePalestine and Arabia Britt, Karen C. Medieval Feminist Forum, 44, no.…
Transparency, Contract Selection and the Maritime Trade of Venetian Crete, 1303-1351 Williamson, Dean V. US Department of Justice, July (2001) Abstract The paper explores…
The Means of Agricultural Production: Muscle and Tools Bryer, Anthony The Economic History of Byzantium: From the Seventh through the Fifteenth Century, Dumbarton Oaks Research…
The Byzantines and Saladin, 1185-1192: Opponents of the Third Crusade Brand, Charles M. Speculum, Vol. 37, No. 2 (Apr., 1962) Abstract On the eve…
"A Vile, Infamous, Diabolical Treaty": The Franco-Ottoman Alliance of Francis I and the Eclipse of the Christendom Ideal Piccirillo, Anthony Carmen (Georgetown University)…
EMBARGO: THE ORIGINS OF AN IDEA AND THE IMPLICATIONS OF A POLICY IN EUROPE AND THE MEDITERRANEAN, ca. 1100 – ca. 1500  Stantchev,…
Theseus and the Fourth Crusade: Outlining a Historical Investigation of a Cultural Problem Nanetti, Andrea Indrik: Essays Presented to Sergei Karpov for his…
The Debate on the Fourth Crusade Harris, Jonathan History Compass, Volume 2, Issue 1 (2004) Abstract This article examines attempts over the past…
Latins and Franks in Byzantium: Perception and Reality from the Eleventh to the Twelfth Century Kazhdan, Alexander The Crusades from the Perspective of Byzantium…
 The "Wild Beast from the West": Immediate Literary Reactions in Byzantium to the Second Crusade Jeffreys, Elizabeth and Michael  The Crusades from the…