This paper continues a line of inquiry begun by Ekelund, HCbert and Tollison, (hereafter, E-H-T) which uses the theories of monopoly, rent seeking, and industrial organization to explain the economics of the medieval monastery…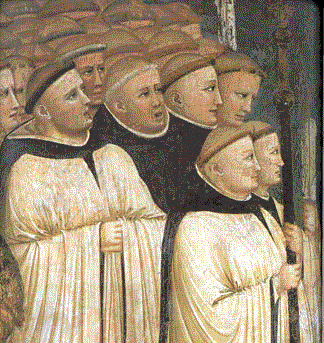 I would like to contend that the impact of monk graduates upon the shape of medieval monasticism was for most communities very much smaller than historians have tended to suggest.
Modern visitors can touch the furniture, see the kitchens, walk around the hall and guestroom, enjoy live fires (unusual for many children) and even take part in re-enactments that can include the 'King' himself.
This paper focused on the daughter houses of Furness Abbey.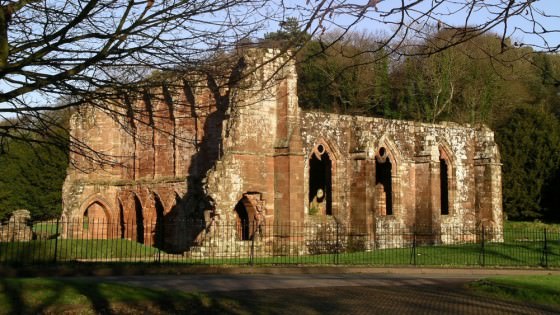 This paper focuses on the writing of Cistercian Jocelin of Furness.
The Cistercians in the Middle Ages explores the European context for the emergence of what was very probably the most influential of all the medieval monastic orders.
A film about the work of historian Constance Berman on the medieval Cistercians.
Sisters Between Gender and the Medieval Beguines Stoner, Abby Ex Post Facto: Journal of the History Students at San Francisco State University, Vol.5:2 (1995)…
Cistercian Nuns in Medieval England: the Gendering of Geographic Marginalization Freeman, Elizabeth Medieval Feminist Forum, 43, no. 2 (2007) Abstract Medieval monasticism was…
Using state-of-the-art dating methods, Polish researchers have solved the longstanding riddle of when the monumental constructions of medieval Poland were erected.
Monastery and Monarchy: The Foundation and Patronage of Santa María la Real de Las Huelgas and Santa María la Real de Sigena By…
Joachimite apocalypticism, Cistercian mysticism and the sense of disintegration inPerlesvaus and The queste del saint Graal O'Hagan, Michael PhD Thesis, University of British…
Isaac of Stella, the Cistercians and the Thomas Becket Controversy: A Bibliographical and Contextual Study By Travis D. Stolz PhD Dissertation, Marquette University,…
The charterhouse of Nonenque: a discussion of an existing medieval nunnery in the context of Carthusian architecture Steyn, Carol South African Journal of…
Opposing Identity: Muslims, Christians and the Military Orders in Rural Aragon Gerrard, Christopher Medieval Archaeology, Vol.43 (2000) Abstract This paper addresses the issue…
Eleven years of archaeological research at Rushen Abbey, 1998 to 2008 Davey, Peter J.. Monastic Research Bulletin vol. 14 (2008) Abstract Man lies…
New Light on the Economic Practices of Cistercian Women's Communities By Constance H. Berman Medieval Feminist Forum, Vol. 41 (2006) Introduction: One reason…
An Essay on Cistercian Liturgy Kerr, Julie Cistercians in Yorkshire, University of Sheffield (2004) Abstract Concerning the mode and order of Divine services, the…
Men's Houses, Women's Houses: The Relationship between the Sexes in Twelfth Century Monasticism By Constance H. Berman The Medieval Monastery, edited by Andrew MacLeish…
The Animal Remains found at Kirkstall Abbey Ryder, M. L Agricultural History Review,Volume 7 part 1 (1959) Abstract The use of archaeology as…