This dissertation, "Intellectual Cartographic Spaces: Alfonso X, the Wise and the Foundations of the Studium Generale of Seville," I reevaluate Spain's medieval history, specifically focusing on the role of Alfonso X and his court in the development of institutions of higher education in thirteenth-century Andalusia.
During the reigns of Fernando II and Alfonso IX, the kingdom of León became home to several Portuguese aristocrats. Their relations with the Galician and Leonese nobility helped them create many cross-border ties and a powerful network of family-based relationships which heavily influenced the course of the main political conflicts of this period.
The "Ordenamiento de las tafurerias" is a law code about gambling, established by a certain Maestre Roldan in 1276 or 1277 CE (1314 / 1315 era hisp.)by command of King Alfonso X of Castile. It represents the most detailed and exhaustive regulation of gambling from the Middle Ages, providing useful information about the practice of gambling, the presumed or real problems connected to it, and the measures taken by authorities.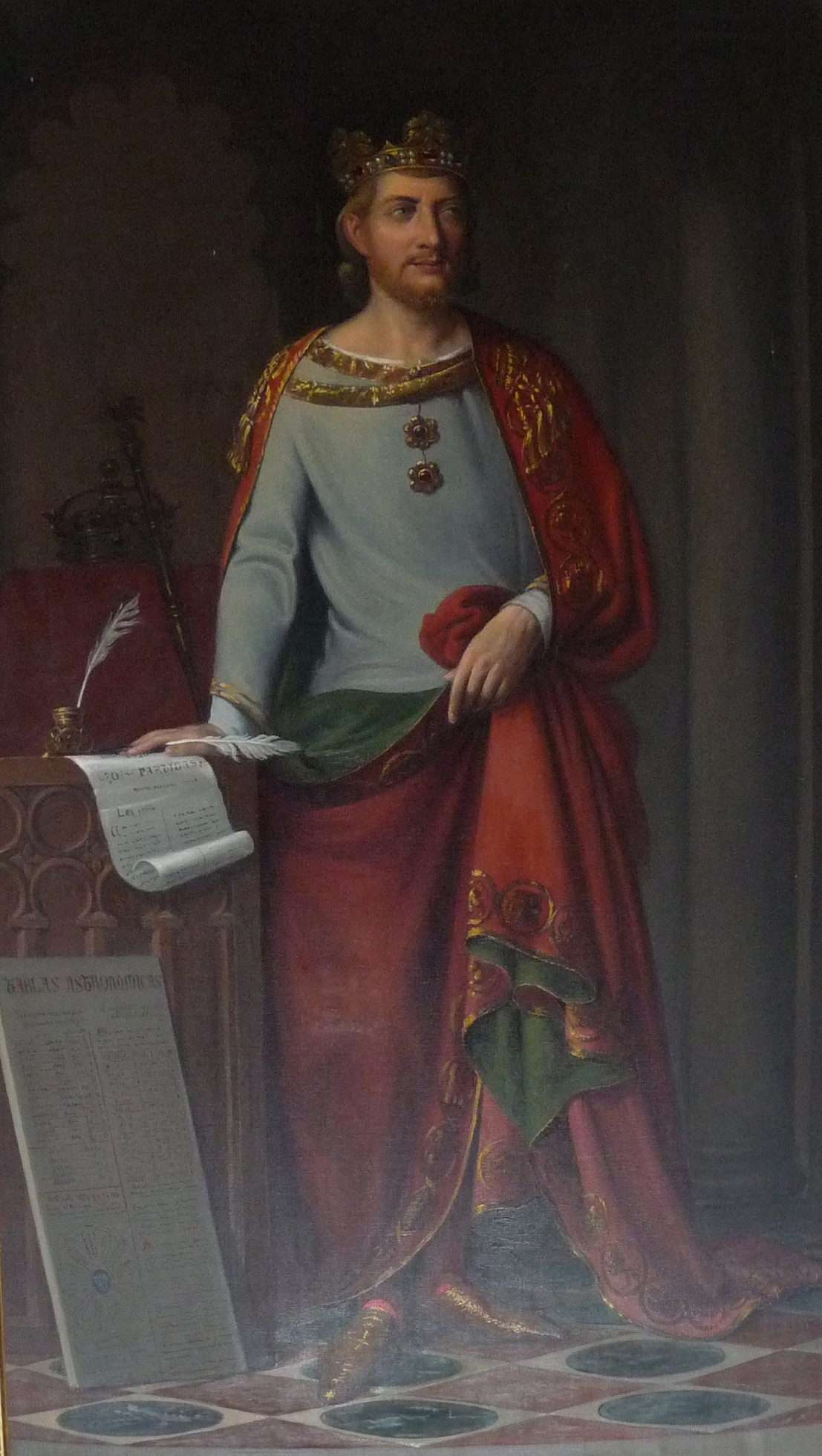 First, how can we say where and when translation began in any country? The origins of translation are surely to be associated with the first evidence of trade, and trade was certainly carried out in the Spain of the Romans, the Visigoths, and of course the centuries of Islamic domination.
What is remarkable about the Jewish translators whose work was sponsored by Alfonso, following an already old tradition of Jewish translation activity, was their concentration almost exclusively on scientific literature and their significant contribution to the development of the Spanish language.
A great deal of current interest has been sparked regarding Alfonso X's attitudes towards the various minorities which comprised his dominions. An excellent place to begin any serious re-assesment of alfonsine ideas of tolerance and intolerance is provided by the Cantigas of Santa María, the king's greatest contribution to medieval art and letters.
This thesis uses Alfonso's scientific texts to analyze how and why astrology was particularly useful to a thirteenth century king.
Stupor Mundi: Alfonso X of Castile, the Learned By Robert I. Burns Emperor of Culture: Alfonso X the Learned of Castile and His…
Hispanic Hebrew Poetry: a Bridge between the Bible and Medieval Iberian Literatures Doron, Aviva (University of Haifa) eHumanista: Volume 14, (2010) Abstract While…
The story told in Alfonso's cantiga 103 is not original to his court writers. In fact, as has been made abundantly clear in several studies to date (Hans-Jörg [Aarne-Thomson] 471A ("The Monk and the Bird"),4 Wagner, and Röhrich 124-45), the cantiga story is a variation of a legend that had already existed for at least one hundred years before its inclusion in the Cantigas collection (the compilation of which took place during the years spanning from 1257 to 1283).