In the first of what will be an occasional series, here are five new websites on the Middle Ages…
The People of Medieval Scotland (PoMS) project has catalogued over 21,000 individuals mentioned in 8,600 documents. The documents, written between 1093 and 1314, tell the story of Scotland's transformation from a land of patchwork regions to an established kingdom with fixed borders and modern systems of government.
This paper was an informal discussion on the topic of manuscripts and canonical resources, regional statistics and the problems with current database compilation.
With 700 days to go until the 700th anniversary of the Battle of Bannockburn, the National Trust for Scotland and Historic Scotland have launched a new website to promote the medieval battle and the construction of a visitor's centre that will make the site a major tourist destination.
People can now explore St Andrews Cathedral, Scotland's largest medieval church, as it looked in the Middle Ages, through a new online portal created by the University of St Andrews.
Researchers are in the process of pulling together a website bringing together scores of electronic resources on medieval subjects, including literature, history, theology, architecture, art history and philosophy.
The Getty Research Portal is a free online search gateway that aggregates descriptive metadata of digitized art history texts, with links to fully digitized copies that are free to download.
This paper explores the tensions between individual and collaborative aspects of reading in the context of MyDante, a digital environment for the study of Dante's Divine Comedy.
Trinity College Dublin historians have reconstructed invaluable medieval documents destroyed during the bombardment of the Four Courts in 1922.
Last week, dozens of Toronto-area bloggers gathered at a local bar, bringing with them their iPhones and Blackberries. Amidst watching Viking re-enactors fight it out on stage and playing trivia, the group got ready for the main event of the evening – watching a tv show about the Pergamon and Neues Museums in Berlin, Germany, and tweeting history.
From the store room to the web: Bodleian launches website featuring its 25,000 Cairo Genizah fragments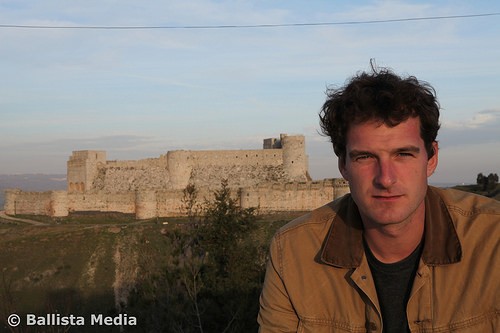 The show is an interactive, trans-medieval journey into castle engineering, bloody siegecraft, and epic clashes that transform mortals into legends. Hosted by UK celebrity Dan Snow, the show takes its viewers over six one-hour timeslots to Syria, France, Spain, Wales, Poland and England delving into the stories of six fascinating castles.
It is now possible to zoom into the intricate, breathtaking details of one of the most important works of art from the medieval world, thanks to a newly completed website focused on the Ghent Altarpiece.
A new project from King's College London and the University of Winchester will allow researchers to explore the lands of medieval England as never before has received over half a million pounds in funding.
This month sees the launch of a new website designed to showcase one of the most important sets of medieval wall paintings to be found in East Anglia
Earlier this month, the Churches Conservation Trust – the national charity protecting historic churches at risk – launched a brand new online resource providing an interactive guide to just some of the fine wallpaintings in its care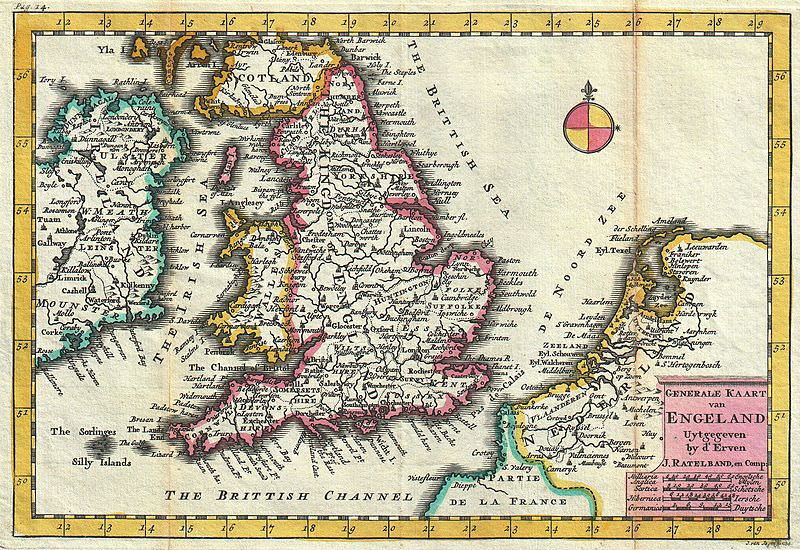 The study will create a huge database of around 80,000 immigrants who lived in England between 1330 and 1550.
The 'Discover Medieval Chester' project, which intends to promote the rich history of medieval Chester as a multi-cultural, multi-lingual frontier city, has has received an Arts and Humanities Research Council (AHRC) Knowledge Transfer Fellowship to the value of £172 000.
The Bodleian Libraries have launched a mobile app featuring a selection of the rarest, most important and most evocative objects from the Bodleian collections.
Professor Lewis details the project, Profile of a Doomed Elite: The Structure of English Landed Society in 1066 project, which involves completing a prosopography of landowners from England in 1066
"A Song of Ice & Fire – A Game of Thrones" The new series is set to release April 17th, 2011 on HBO…
A database identifying over 15000 people in medieval Scotland has been officially launched. Paradox of Medieval Scotland, 1093-1286 draws on over 6000 charters…
For people interested in the Middle Ages, Twitter can also be a useful source of news and information.
We profile Anachronista, which is written by Carrie Russell.  Entering its fifth year, Anachronista was one of the first blogs that I regularly followed,…
We are profiling a brand new blog – The Heptarchy Herald – which offers just a few posts so far, but it looks…