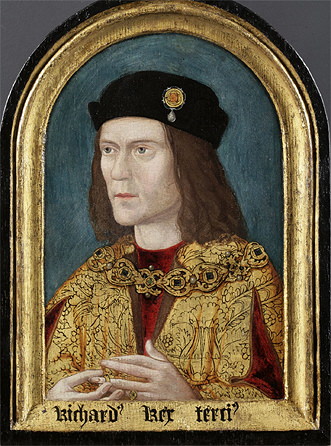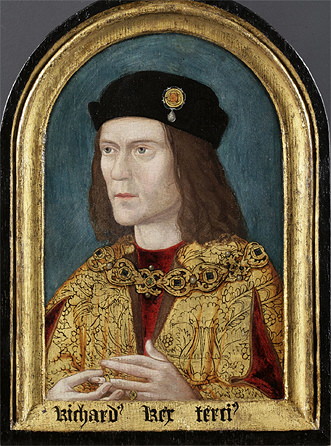 Experts will share insights into the portrayals of Richard III throughout history, from Shakespeare's 'hunch-backed toad' to the modern-day examinations of his dialect, at a public open day at the University of Leicester.
At the exclusive event on Saturday 21 March, the general public will also have the opportunity to hear from modern-day relations of the last Plantagenet King who were involved in the identification of the remains and learn about the legal process surrounding his reinterment in Leicester.
A full schedule of free interactive and hands-on workshops and talks will take place on the University campus from 10am to 4pm, including:
David Baldwin: 'Leicester's Lost King' An analysis of King Richard's reign and character by the historian who first identified the likely location of the grave.
Tracey Elliot: 'A Moot Point' and Sean Thomas: 'Burial Rights'An exploration of the legalities around the discovery of Richard III, followed by an explanation of the subsequent judicial review into the issuing of the exhumation license.
Dominic Smee: 'Body of Evidence' How one man's journey into the role of Richard III has altered our understanding and perceptions of the man and the warrior.
Michael & Jeff Ibsen and Wendy Duldig: 'Bloodline' How does it feel to discover you're related to Richard III? The descendants share their stories in this facilitated discussion
Philip Shaw: 'The King's Speech' How documentary evidence gives us clues to the dialect and written practices of Richard III.
Mary Ann Lund and Sarah Knight: 'A Rose By Any Other Name'? Exploring the 'real' King Richard by comparing and contrasting historical and literary accounts of Richard III.
Nicole Fayard: 'The 'Other' Richards' Without the constraints of the need for historical 'accuracy', discover how King Richard III is portrayed in performances of Shakespeare's play across Europe.
The event will take visitors on three journeys, starting with The Discovery Journey – which looks at the excavation and post excavation work carried out by archaeologists. The Identification Journey will look at the DNA and genealogy research which linked Richard III to his modern day relations and proved beyond doubt that the skeleton was that of the former Plantagenet king. Finally, The Knowledge Journey looks at the ongoing research and what academics have learned as a result of the one of the most important archaeological finds of all time.
Organiser Jim Butler, Events and Engagement Manager for the College of Arts, Humanities and Law, said, "For the first time since his discovery we are giving the public access to both the key people and the spaces that were crucial to the discovery and identification of Richard III.
"In addition to the first-hand accounts of the team that searched for and discovered King Richard's remains, the public will be able to engage with the historic research and the science in a uniquely hands-on way to gain a real sense of the huge scale of the work undertaken across the University.
"In addition to the thirteen expert talks there will also be 27 hands-on activities which include opportunities to extract DNA from organic matter, witness the awesome power of an arrow fired at plate steel, have their own DNA profiled, examine real skeletal remains and sample a medieval banquet."
Dr Richard Buckley added, "Like other members of the team, I've given many talks on the discovery – we have been to venues in most English counties, not to mention a few abroad as well. What continues to surprise me is the excitement the project generates. It's done so much for the profile of archaeology and even after two years people are still fascinated with the story – and why wouldn't they be, I still have to pinch myself to make sure I'm not dreaming."
Visitors do not need to book to attend any of the events. However, if spaces are limited it will be organised on a first-come-first-served basis. For more information, visit: www.le.ac.uk/kr3events