Domestic Slavery in Renaissance Italy
By Sally McKee
Slavery and Abolition, Vol. 29, No. 3 (2008)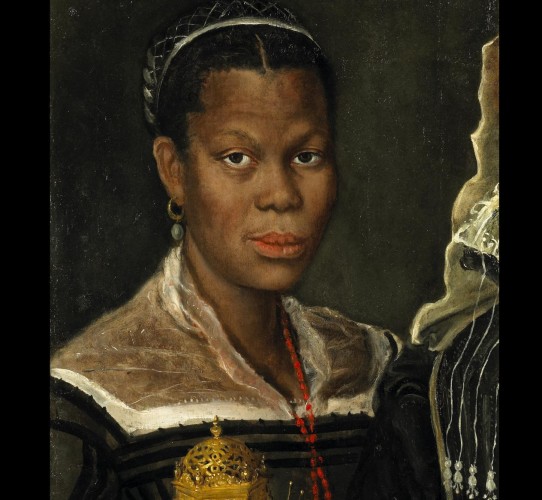 Abstract: It is unlikely that additional quantifiable data found in Italian archives will alter significantly the conclusions reached by twentieth-century economic historians about slavery in Italy during the Middle Ages and the Renaissance. Historians of slavery must now ask new questions of old sources and new ones that continue to surface. As this study shows, the ways merchants in Italy differentiated along ethnic and religious lines among the slaves they dealt in sheds light more on how the people of Italy made distinctions among themselves than on the origins and religion of their captives.
Introduction: From the residence granted him by the Venetian Senate while he lived in Venice, Francesco Petrarch could watch the unloading of the cargo from the galleys moored along the waterfront beneath his window. At one point in the late 1360s, he witnessed a scene that he described in a letter to his friend the archbishop of Genoa:
Whereas huge shipments of grain used to arrive by ship annually in this city, now they arrive laden with slaves, sold by their wretched families to alleviate their hunger. An unusually large and countless crowd of slaves of both sexes has afflicted this city with deformed Scythian faces, just like when a muddy current destroys the brilliance of a clear one.
Detailing their caked hair, rough faces, and, in a flourish of exaggeration, the grass stuck in their teeth, Petrarch presents an image of ragged, unclean men and women, boys and girls, subdued, perhaps defeated, huddled in a group on the riva after emerging from the hold of the cogs that had transported them there from the eastern Mediterranean. His contempt, typical of privileged people enured to the misery around them, seems familiar even today.
Less familiar is what he calls them: Scythians, the name given by the Romans to people who lived in the Central Asian steppes more than 1000 years before. Only someone as fond of classical literature as Petrarch would have called the wretched slaves Scythian. When merchants identified for customs officials the origins of the slaves, as most cities in Italy required them to do, they would not have called them Scythians. Instead, they used a number of other terms to distinguish slaves from one another: Tartar, Abkhazi, Circassian, Bulgarian, Russian, Turkish, Greek, Mingrelli,and other labels. Those are the ethnic terms most often used in the records of slave sales and importations during the fourteenth and fifteenth centuries.
Click here to read this article from Academia.edu