Manure and the medieval social order
By Richard Jones
Land and People: Essays in Honour of John Evans, edited by M. Allen et al. (Oxford: Oxbow Books, 2009)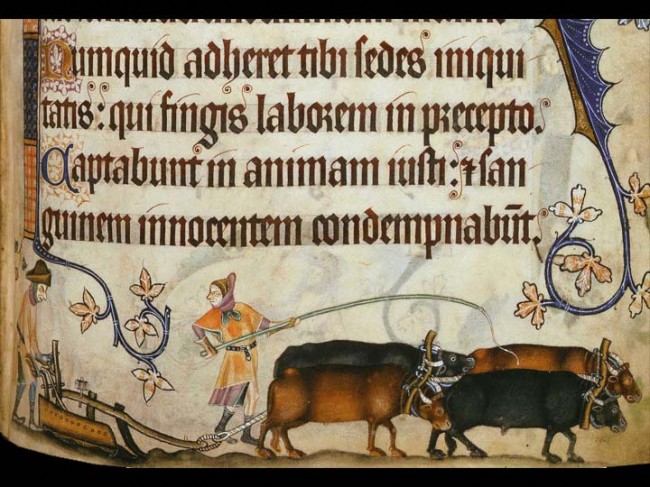 Abstract: Historians and archaeologists have tended to explore manure and manuring in exclusively economic terms. Manure was a valuable substance because when spread it helped to maintain soil fertility and ensure good crop yields. In this paper, manure itself and manuring as an act are explored for their social meaning. Taking examples from the open fields of England, it is argued that peasants used manure to differentiate their holdings from those of the lord, and by so doing helped to define both space and their own social identity.
Introduction: For rural communities in medieval England few issues were as vital as soil fertility and few substances more important than manure. To the seigneurial and peasant farmer alike, the quality of manure and its availability were everyday concerns. How freely it could be applied and what might be used to make up the manure heap were significantly affected by social position.
Lords had access to large flocks and herds, providing a ready supply of dung; they could demand that peasants fold their animals on demesne land, supplementing an already plentiful reserve; and through the labour services owed by their customary tenants or hired labour, they had sufficient manpower to ensure that all available manure was carted and spread on the fields.By contrast, peasant manure was in shorter supply, as was the time they could devote to the task and the number of hands they could bring to it.
Click here to read this article from Academia.edu