I argue that the heart of this poetics of marvellous spaces is displacement. Their wonder and dread comes from boundaries that these places blur and cross, from the resistance of these places to being known or mapped, and from the deliberate distancing between these places and the home of their texts.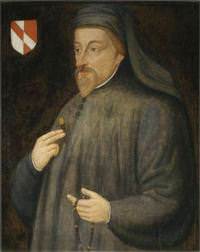 The choice to write and present a study of nature in medieval English literature from an ecological perspective has been originated by a personal interest in the urgency of the deep environmental crisis we are faced with and by the drive to expand the eco- oriented study of representations of nature in literature to chronological and spatial areas well beyond those originally typical of ecological criticism.
What does a hero do when he finds himself in an impossible situation where customary tactics are useless; magic is not in the cards, and divine intervention unlikely? He could give up. Or he could use cunning. In both King Horn and Sir Orfeo, the hero wiggles out of just such a squeeze by using a minstrel disguise entrance trick—a sort of musical Trojan horse for which the enemy's closely guarded gates swing open in welcome.
A King, A Ghost, Two Wives, and the Triumph of Love: Romance, Confession and Penance in Sir Orfeo and The Gastof Gy Noone, Kristin…