My summary of a Institute of Historical Research session on the digitization of records in Late Medieval England.
In an act of both piety and remembrance, his widow, Dame Joan, ordered that his body should be buried within the great Priory church at nearby Walsingham and, above the tomb, there should be a chapel created in dedication to the mother of the Blessed Virgin, Saint Anne.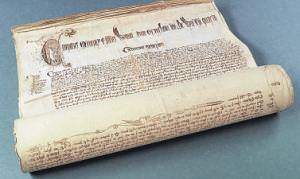 In this context, perhaps it is necessary to look in more detail at the function of the pipe rolls, and the way in which they were used by the exchequer.
The Dating of Medieval English Private Charters of the Twelfth and Thirteenth Centuries Gervers, Michael A Distinct Voice: Medieval Studies in Honor of Leonard…