In monasteries and cathedrals of the medieval West, the « custos librariae » functioned primarily as a custodian or keeper of bound codices, and we see a similar role emerge from extant medieval registers from Breton cathedral chapters.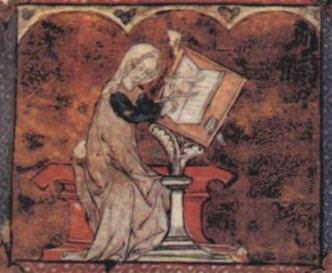 What was Marie trying to share with her twelfth century audience when she wrote The Lais?
The medieval English forest has long been a space of contested legal meanings. After King William I first created the 75,000-acre New Forest, the English monarchy sought to define the vert, both legally and ideologically, as a multiplicity of sites in which the king's rights were vigorously enforced.
In this article I will endeavour to fill this gap, and examine to what extent medieval commanders campaigning on different fronts could have cooperated with each other in pursuit of a common plan, and what was the potential importance of such cooperation.
Cultural connections between Brittany and Aquitaine in the Middle Ages (10th – 13th centuries) : 'The Matter of Britain' and the 'Chansons de Geste Patrice…
The Bretons and Normans of England 1066-1154: the family, the fief and the feudal monarchy Keats-Rohan, K.S.B. Nottingham Mediaeval Studies, 36 (1992) Abstract Of all…