Eleanor Parker's blog A Clerk of Oxford has been named Blog of the Year during the Longman-History Today awards, which was held last week.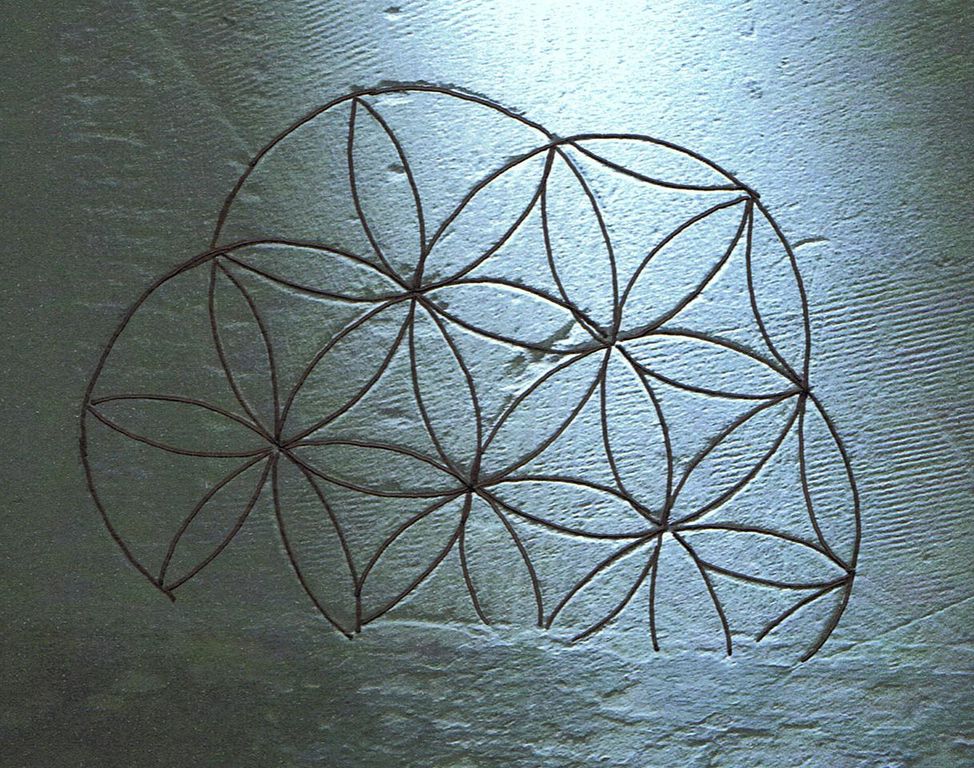 A local community archaeology project that searches Norfolk's medieval churches for medieval graffiti inscriptions has received national recognition this week with the announcement that it has been award the prestigious 'Most Innovative' Award by the national Community Archive and Heritage Group (CAHG).
The Norfolk Medieval Graffiti Project, a volunteer led archaeology group that searches England's medieval churches for early graffiti inscriptions, has been awarded the prestigious Marsh Community Archaeology Award.
Robin Fleming, one of America's leading early medieval historians, has been awarded a MacArthur Fellowship, the so-called 'Genius Grant'.
A book on Anglo-Saxon warfare, researched and written by Dr Ryan Lavelle, a lecturer at the University of Winchester, has won the prestigious Verbruggen Prize from the international society De Re Militari.
Margot Fassler, Keough-Hesburgh Professor of Music History and Liturgy at the University of Notre Dame, was awarded the 2012 Otto Gründler Book Prize for her book The Virgin of Chartres: Making History Through Liturgy and the Arts.
Exemplaria, an academic journal dedicated to medieval and Renaissance studies from Maney Publishing, has received the 2011 Phoenix Award for Significant Editorial Achievement from the Council of Editors of Learned Journals
UCLA's Teofilo F. Ruiz, an internationally recognized historian whose work focuses on medieval Spain and Europe, will be awarded the National Humanities Medal by President Barack Obama today.
From Camelot to Sherwood Forest, Lorraine Stock has taken students on a host of literary adventures. Now, the University of Houston associate professor…
When it comes to history, especially medieval history, the awards and accolades are usually reserved for the professional scholar – those with multiple…
Paul Patterson, assistant professor of English at St.Joseph University, has been awarded $8,200 to pursue his personal project, an edition of the Mirror…
Dr. Tomás Ó Carragáin, a lecturer at University College Cork, has been awarded the inaugural Four Courts Press Michael Adams Prize in Irish…
The Richard III Foundation, Inc., a non-profit, educational organization dedicated to research into the life and reign of King Richard III, has launched…
A local community archaeology project aimed at discovering and recording examples of medieval graffiti has won a prestigious national award. The Norfolk Medieval…
Scholars working on medieval history in Ireland can now compete for the best peer-reviewed essay/article in their field. Four Courts Press and the…
Ruth Nugent of the University of Chester has been awarded The Society for Medieval Archaeology's John Hurst Prize for the Best Undergraduate Dissertation,…
Just five months after she graduated from University of California – Santa Cruz with a bachelor's degree in history, Cynthia Thickpenny received a…
Katherine Zieman, an assistant professor of English at the University of Notre Dame, has been awarded a National Humanities Center Fellowship for work…
Dr. Scott Hendrix, assistant professor of history at Carroll University, has published a new book that has been awarded the D. Simon Evans…
Dr Simone Celine Marshall has been named one of the 2010 recipients of the University of Otago's Early Career Awards for Distinction in…
The Royal Historical Society announced their awards for outstanding historical scholarship and achievement earlier this summer, and two young medievalists came out as…
The Hollywood Oscars are still a few months away but the York Archaeological Trust is waiting with bated breath to hear whether it has…