…I was in the midst of a great welter of events and many burning houses (set on fire by flaming arrows shot at night onto the roofs of the town both by those besieged within the castle and by freebooters outside who hoped to have a chance for looting)…
The year 2009 saw many new discoveries about the Middle Ages, and its share of stories that were important to anyone interested in…
A medieval castle with portions dating back to the 12th and 14th centuries is for sale in the town of San Vitale Baganza, near…
Want a home with a guard tower, battlements, dungeon, and a moat, but don't want to live in Europe? An opportunity is now…
Medieval warfare and military history were an important of medieval society. The development of military systems, the efforts to gather resources to support…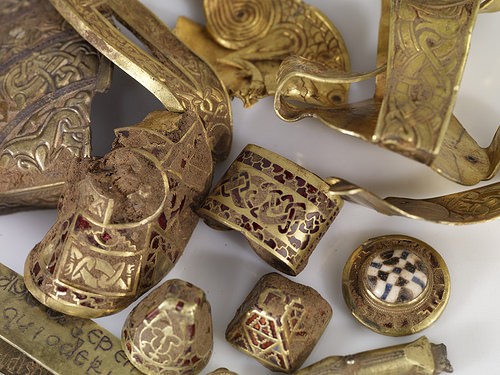 In September 2009 news of a spectacular discovery of Anglo-Saxon treasure was made public. Over the previous summer more than 1800 items dating back to the 7th or early 8th century were found in Staffordshire, England.
Here is a list of online videos that discuss or show the Staffordshire Hoard From the announcement of the discovery: The Staffordshire Hoard…
Here are some academic views about the Anglo-Saxon hoard discovered in Staffordshire: Kevin Leahy, National Finds Adviser from the Portable Antiquities Scheme: The…
For close to 1300 years, an ordinary field in Staffordshire concealed a long lost treasure of gold. Its discovery made international headlines and has now been valued at £3.285 million.
An 11th century castle near the town of Condom, in Gascony, is for sale.  The property belonged to the family of a nobleman, le Seigneur Bertrand de Marreaux, for more than 700 years.
This is a list of colleges and universities in the United States and Canada that have History Departments that specialize in medieval history.…
The recent discovery of hundreds of gold and silver items from an Anglo-Saxon treasure hoard in Staffordshire has renewed interest in metal detecting…
Here are images of some of the newly discovered items that were discovered in the summer of 2009 in Staffordshire, England.  These Anglo-Saxon…
Looking at a book written by a 15th century Venetian mariner
For those interested in buying an Irish castle, we would like to profile a 16th century tower house castle located in Tipperary, Ireland. Killahara…
Earlier this year, a 12th century castle that was once owned by the Knights Templar was put up for sale.  Located on a…
This 14th century castle is found  in the department of Corrèze in south-central France. Built in the fourteenth and fifteenth centuries, this granite…
While some people might be interested in castles that have been kept up-to-date and in good condition, others may want to buy a…
For those browsing the magazine shelves in their local bookstore, they can come across a few magazines that deal with history, including History…
One of the most interesting medieval discoveries of 2009 did not happen in Europe, but in the city of St. Catherines, near the…
One of the best radio programs for history lovers, In Our Time runs every Thursday at 9:00 am and 9:30 pm.  The show…
BBC Radio is considered to be one of the best English-language broadcasters in the world.  From comprehensive news to drama, sports and music,…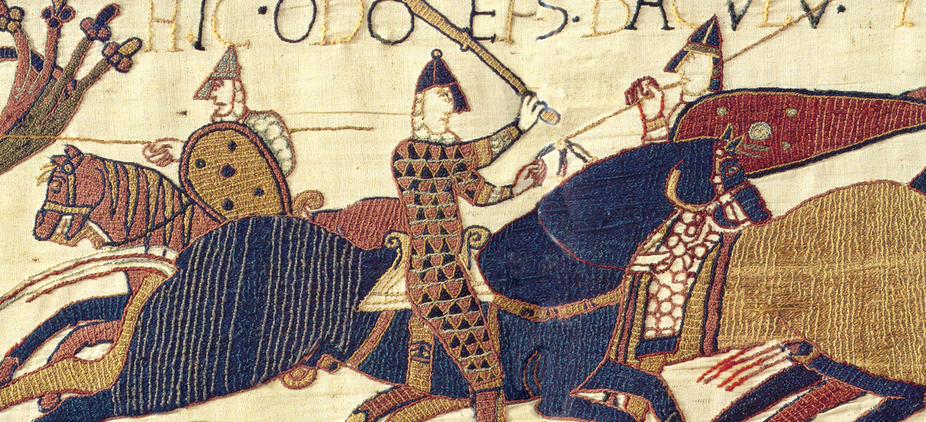 The Bayeux Tapestry is one of the most well known and interesting pieces of artwork from the Middle Ages. This feature offers readers information about the Bayeux Tapestry, including videos and articles
Books Click on a title for more information about these books: The political artistry of the Bayeux tapestry: a visual epic of Norman…
Here is some tips for those interested in purchasing a castle property:   1) Research the Castle's History – Consult the local history…