Medieval movies come in all types – some good and some bad, some historical and some more fantasy than anything out of history.  This section will give details about medieval films – those upcoming, recently released, and longtime favourites.  We will offer news, reviews, scenes and more about these medieval movies.
What's New
The Hobbit: An Unexpected Journey
I'm here not to pander to the fandom, but be brutally honest as a Tolkien lover: The Hobbit was just not that good. In fact, dare I say it, *gasps!*, it wasn't good at all. – Click here to see more of our review of The Hobbit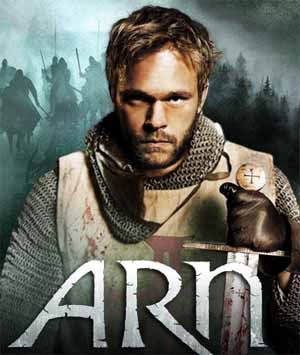 Review: Arn: The Knight Templar
This was a good movie, solid, and understated but well worth watching. It doesn't shout it's story at you, but tells it in a captivating and engaging manner.  - Click here to see more of our review of Arn: The Knight Templar
Set in 1192, Mongol tells the tale of the Mongolian Steppe and the rise of Temüjin, who would later become Genghis Khan, one of the most feared and respected warriors of the medieval world. – Click here to see more of our review of Mongol
Determined to make her own path in life, Princess Merida defies a custom that brings chaos to her kingdom. Granted one wish, Merida must rely on her bravery and her archery skills to undo a beastly curse.
Originally titled, The Bear and the Bow, Brave is set in 10th century Scotland. For Disney's Pixar studios this film is different from their usual animated features, in that it focuses on a female lead character, Merida, is set as a historical/fairy tale film, and is considered more mature than their usual stories. See also our review of Brave
Based on the historical fairy tale, the Huntsman ordered to take Snow White into the woods to be killed winds up becoming her protector and mentor in a quest to vanquish the Evil Queen.
Click here to watch our review of Snow White and the Huntsman
More Movie Reviews
Valhalla Rising - It's intelligent, interesting and beautiful to watch even at it's bloodiest. If you're looking for action beyond the usual hack-n'-slash Hollywood film, this quiet little movie will do the trick. Click here to read the full review.
Black Death - Black Death bills itself as a "Journey into Hell" and the film does a good job of portraying a dark and fearful world, where death is omnipresent. Click here to read the fill review.
The Secret of Kells - The Secret of Kells, an Irish film set in the Middle Ages, was nominated for an Academy Award for Best Animated Feature – and for good reason – it is an excellent story and wonderfully drawn. Both kids and their parents will love this film!  Click here to read the full review.
The Countess - Delpy does an incredible job playing Erzsébet and portraying her in a compassionate light while directing a story that was reasonably faithful to the Báthory legend. This movie could have portrayed Erzsébet  Báthory either as a sadistic villain, or as innocent dupe. Julie Delpy has created a complex character who has both traits, but is also much more. Click here to read the full review.
Red Riding Hood - This movie – a loosely-based retelling of the fable of Red Riding Hood and set in a loosely-based version of a medieval village – came out in the spring of 2011 with much fanfare. Aimed at the teenage audience / fans of Stephanie Meyer's Twilight saga, the film received mostly poor reviews and saw small audiences. Click here to read the full review.
The Wild Hunt - The Wild Hunt, a tale of live-action role-playing that rapidly becomes a version of The Lord of the Flies, fulfills much of this criteria, but at times this film is also compelling, funny and intense. Click here to read the full review.
Season of the Witch - This should have gone straight to video. The movie was scheduled to be released in May 2009 but it was relegated to the January death-slot, where bad movies go to die. That's never a good omen. Click here to read the full review.
More Medieval Movies
Braveheart - Released in 1995, Braveheart was a smash hit, drawing large audiences and winning five Academy Awards, including the Awards for Best Picture and Best Director. It marked a high point for its star and director, Mel Gibson, and revitalized the historical epic genre in filmmaking.
Monty Python and the Holy Grail - Perhaps the most unique take on the legend of King Arthur, Monty Python and the Holy Grail is considered to be one of the funniest movies ever made. Written, produced, directed and starred in by the members of the British comedy troupe Monty Python, the film was made on a budget of just $350 000, but has earned over $127 million in revenues to date.

Starrinng Danny McBride, James Franco and Natalie Portman – Throughout history, tales of chivalry have burnished the legends of brave, handsome knights who rescue fair damsels, slay dragons and conquer evil. But behind many a hero is a good-for-nothing younger brother trying just to stay out of the way of those dragons, evil and trouble in general. Danny McBride and James Franco team up for an epic comedy adventure set in a fantastical world-Your Highness. As two princes on a daring mission to save their land, they must rescue the heir apparent's fiancée before their kingdom is destroyed.
A supernatural thriller set in England in the year 1348,it stars Sean Bean. The movie centers around the efforts of a monk and a group of knights to learn the secret why a remote village is not being effected by the Black Death plague which is ravaging Europe.
Starring Nicholas Cage, this is a supernatural thriller set in the 14th century, with crusaders, the Black Death and witches all in the mix.
Released in 2011, Ironclad stars James Purefoy and Paul Giamatti. Set in England in the year 1215, it deals with how a band of knights defend Rochester Castle against King John. The siege of Rochester Castle is an actual historical event, and one medieval chronicler wrote that "no one alive can remember a siege so fiercely pressed and so manfully resisted."
Recent Medieval Movies
Vision – From the Life of Hildegard von Bingen – German film starring Barbara Sukowa as the 12th-century Benedictine nun who was as a medieval visionary.  Includes interviews with the director and star.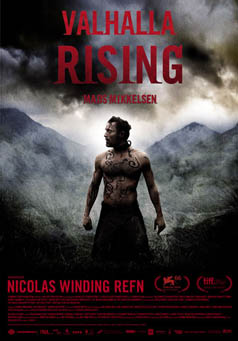 Valhalla Rising – Starring Mads Mikkelsen and Maarten Stevenson Made in Denmark in 2009, being released in North America and Europe in 2010 – the story of a Viking warrior who joins a group of crusaders as they set sail for the Holy Land, but after becoming lost in a terrible storm, arrive in an unknown land. A dark and bloody tale
Robin Hood – Directed by Ridley Scott and starring Russell Crowe, the film offers a new story about the legendary character of Robin Hood. It gives the story of Robin Longstride, a common archer serving in King Richard's army, impersonates  a minor noble and gets caught up in a war between France and England. See also our review of the film.
The Secret of Kells – an animated film released in 2010, it received a nomination for Best Animated Feature by the Academy Awards. Based on the origins of Ireland's most famous illustrated manuscript, The Book of Kells, the film was made in Ireland. One reviewer said, "This may be the perfect film for children whose parents are art historians specializing in pre-Renaissance periods."
The Wild Hunt – a Canadian film released in 2010, it can best be described as a comedy turned thriller, set in the fantasy world of medieval re-enactment. The movie was filmed at an actual medieval event, which allowed them to use thousands of extras dressed in period costume.
Agora – Agora is a historical epic set in Roman Egypt and focusing on the life and death of Hypatia (d.415), a Greek scholar from Alexandria, considered the first notable woman in mathematics, who also taught philosophy and astronomy (this links to a page on our other website: History of the Ancient World)
Medieval Movie News
Tears of the Fallen – short film examines the effects of war from medieval times - In an upcoming short film, the sad realities of war are examined in the Middle Ages. Tears of the Fallen is currently in production, and tells the story of a aftermath of a 15th century battle, a war ravaged soldier meets a peasant woman searching for her warrior son.
Filmmaker to bring the Middle Ages and Rap together in 'The Quickener' -  described as "a fast-paced medieval drama, set during the year the Black Death struck England. It is dotted with battles of wits, moments of epiphany and flashes of otherworldly activity and yes, all the dialogue is spoken in the rhymes and rhythms of rap and performance poetry."
Just what medieval movies need – Zombies – Amber Entertainment and 2000 AD, a British comic book company, have agreed to develop a feature film based upon the graphic novel Stronghold, which features zombies terrorizing medieval Wales. According to Varierty.com production will begin by next year, and will be directed by Jason Kingsley and adapted to the screen by writer Tom Fickling.
Robin Hood DVD Released – The DVD and Blu-Ray versions of Robin Hood have been released. They contain the theatrical version of the film as well as an unrated version, which is approximately 15 minutes longer.
Sir Bevois and Ascupart story to be made into short film – A university film project will be bringing the English legend of Sir Bevois and Ascupart to the big screen. The short film – funded by Solent University – will tell the story of the Southampton's legendary founder, Sir Bevois, who spent the most important years of his life in the Middle East, finding love, fighting lions and triumphing in many battles.
Hollywood gets mixed reviews in history class, study suggests - Students who learn history by watching historically based blockbuster movies may be doomed to repeat the historical mistakes portrayed within them, suggests a new study from Washington University in St. Louis.
Mel Gibson to make a film about Vikings – Mel Gibson has revealed his next movie will be about Vikings. The actor-and-director was reported to be planning a Norse-themed epic starring Leonardo DiCaprio, and at the press conference for thriller the Edge Of Darkness he revealed more details.
Pope Joan movie premieres – On October 19 2009 the movie "Pope Joan" (in German: "Die Päpstin") was had its world premiere in Berlin. Many famous actors were on the red carpet, including David Wenham, John Goodman, Johanna Wokalek and the film's director Sönke Wortmann.
Movie about Mamluk Sultan Baybars in development – A novel about the famous Mamluk sultan Baybars has been released in Kazakhstan, and a filmed based on it is in development.
More Medieval Movies
First Knight – This retelling of King Arthur and the Knights of the Round Table was released in 1995.First Knight focuses on three characters: Sir Lancelot (Richard Gere), Guinivere (Julia Ormond) and King Arthur (Sean Connery).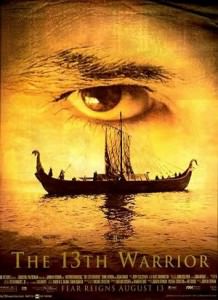 The Thirteenth Warrior - The story of  a refined Arab courtier who encounters a band of Viking warriors on their journey to barbaric North. The Northmen coerce him into joining them when they are summoned to fight the monsters who emerge out of the mist in the black of night to slaughter the Vikings and devour their flesh.
The Reckoning – Set in 14th century England, The Reckoning focuses on Nicholas, a young priest who has broken his vow of chastity and in turn becomes a fugitive, escaping from his fellow monks and their judgment. Posing as an actor in a traveling acting troupe, Nicholas, along with the actors, discovers that a young woman convicted of killing a boy is actually innocent and the troupe sets out to prove her innocence by incorporating the crime into their plays.
Timeline – A group of medieval archaeologists get the opportunity to go back in time to the year 1357 when a company accidentally finds a way of traveling back through time. The archaeologists are sent back for a six-hour trip, but soon find themselves in the middle of the Hundred Years War between France and England.
Robin Hood in Film – The story of Robin Hood has been made into a movie at least fifty times – with many films going on to become financial and critical successes. As another Robin Hood movie is about to get released, we wanted to provide some clips from previous incarnations of the story of the Merry Men of Sherwood Forest and the evil Sheriff of Nottingham.
Kingdom of Heaven – a 2005 film directed by Ridley Scott. It is set in the late-12th century Holy Land, when the Crusaders controlled Jerusalem while Egypt and Syria were under the rule of Saladin. The film depicts the Battle of Hattin and the capture of Jerusalem, which occurred in 1187.
Red Cliff – the Chinese epic has been released to Asian audiences, and will soon be released to Europe and North America.  Click here to watch an extended trailer and more…
Mongol – 2007 film directed by Sergei Bodrov. It is the epic tale of how a young boy ascended to become Genghis Khan.
Crusade: A March Through Time - based on the novel Crusade in Jeans, it is a film aimed at younger audiences, with a plot based on the Children's Crusade. Click here to watch a trailer and more videos from the film…
Articles about Medieval Films
Based on a True History?: The Impact of Popular 'Medieval Film' on the Public Understanding of the Middle Ages
What's Accuracy Got to Do with It? Historicity and Authenticity in Medieval Film
The Reel Joan of Arc: Reflections on the Theory and Practice of the Historical Film
Daniel Mangrané and Carlos Serrano de Osma's Spanish Parsifal (1951): a Strange Film?
Monty Python and the Holy Grail: Madness with a Definite Method
The re-making of a mythic hero: Scottish nationalism in "Braveheart"
The Ethics of Braveheart: A Critical Examination of Characters
Reading Braveheart: representing and contesting Scottish identity
Integration and Inversion : Western Medieval Knights in Japanese Manga and Anime
From Camelot to Sandlot : Gothic Translation in A Kid in King Arthur's Court
Ingmar Bergman's Appropriations of the Images of Death in The Seventh Seal
Medieval Community: Lessons from the Film Black Knight