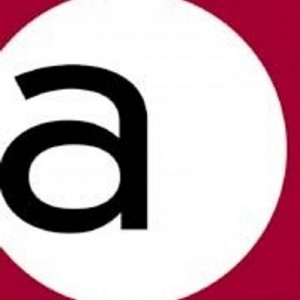 With Ashgate Publishing's American office closing this week, and its British office rumoured to do the same next month, it seems that days are numbered for one of the most important publisher's in the field of medieval studies.
Founded in 1967, Ashgate Publishing is one of the largest publisher's in the humanities and social sciences, producing over 800 books a year. Many of them are about the Middle Ages, including series such as Crusades Texts in Translation and Variorum Collected Studies.
Earlier this year Ashgate was bought by Informa, owners of the academic publishing group Taylor & Francis, for a reported £20 million. At the time of acquisition, Ashgate commented on its own website that"we see this as a positive move for all our authors and the academic and professional communities we serve."
The US office, based in Burlington, Vermont, will be closing on November 24th, and rumours have circulated that the UK office, based in Farnham, Surrey, will follow in December. 
An online petition asking Informa to stop the closures has already garnered 6000 signatures. The petition states:
Independent academic presses like Ashgate have offered a safe haven for scholars working in certain subfields as University presses closed entire publishing specializations and fired editorial staff in response to campus austerity measures. Academic presses are more than profit margins, income from the backlist, utility bills, payroll, and marketing campaigns. Ashgate flourished through the bonds formed between editors and authors, the care and attention of copy editors, and above all, the good will of authors and readers.
An email was sent to Informa asking about the future of Ashgate Publishing. Louise Riordan, Head of Corporate Communications for Informa, responded "we aren't making any comments or statements at this time."
Click here to view the Petition to Save Ashgate Publishing
Fyve thousand scoleres have signed petition to save Ashgate, belovid academic press. #SaveAshgate Spread the worde! https://t.co/MUfr2FudK3

— Chaucer Doth Tweet (@LeVostreGC) November 21, 2015
As an @ashgatereligion author, this is very bad news: Petition · Save Ashgate Publishing · https://t.co/2JlvrDVHmS https://t.co/JPSr5t8WO2

— Peter Webster (@pj_webster) November 20, 2015
Very alarming to hear Ashgate Publishing, so important to historians, is at risk. There's a petition: https://t.co/89reVvF5SI #SaveAshgate

— Natalia Nowakowska (@OxHistorian) November 20, 2015
As a two-time @Ashgate author and long-time Ashgate reader, I'm saddened by plans to shutter the press: https://t.co/Nn9aYMqxbz

— David Armitage (@DavidRArmitage) November 19, 2015