We Bring History Alive…
History is often interpreted as something that happened a long time ago; a stagnant, unmoving moment in time that has little to no impact on our busy modern lives. We see that historians, archaeologists and scholars are making new discoveries about the past everyday. At the same time, our past is the theme for countless movies, novels and games. History is a living breathing entity that is constantly changing, moving and happening all around us. Our websites offer readers the chance to learn to experience what is new in history. We provide the most comprehensive coverage of news, book reviews, articles, games, movies, pop culture and more.
OUR STORY
We met at university in the Medieval Studies programme and became fast friends. After graduation, Peter continued onto get his masters and I went onto college and into the workforce. In the summer of 2008, the idea for Medievalists.net, our first website, came to life. Dissatisfied with stagnant sites that sat untouched for months, we wanted something that was vibrant, changed everyday and engaged people with the past. We decided to start a site where we could blog about history, post articles, news related items, book reviews and movies. We wanted to share our love of history and show people why history matters.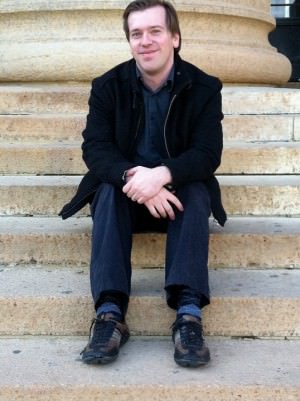 PETER KONIECZNY
Peter is a librarian and historian who ran his first history website in 2001 for the Society for Medieval Military History. He lives in Toronto, Canada.
SANDRA SADOWSKI
Sandra has a Hon. B.A. from the University of Toronto in Medieval Studies with a minor in English. She is a Human Resources professional and lives in Toronto, Canada.
WHAT WE DO
While initially starting off in Medieval History, we have expended to other periods that captivate us such as, Early Modern England, Ancient History, The American Civil War, and the War of 1812.
We both love working on this website and are happy to get all the support from our readers and followers. To read more about us, see our Profile in In the Middle