This incident has been fatally embroidered by many local historians, taking their cue from various sources, so that the popular accounts have distorted what was already a confusing set of events.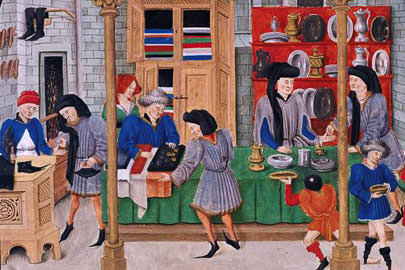 An impressive array of data, ranging over the thirteenth and fourteenth centuries, has been collected by two full-time researchers, James Galloway and Margaret Murphy. Of primary importance for the project are demesne farming accounts and inquisitions post mortem (detailing manorial land and other assets, especially again those of the demesne), both of which sources survive in very large numbers for the period under review. Also, the project incorpor- ates large amounts of data from urban records, particularly those dealing with merchants who were prominent in organizing London's food supply.
Was Warbeck just another in a long line of pretenders to the throne of England, or did his appearance in Ireland in 1491 prove the innocence
of Richard III, whom most historians accuse of murdering his nephews, the Princes in the Tower?
While the Peasants' Revolt has been studied in depth by generations of medieval historians, the same cannot be said of England's foreign-born inhabitants, and the largest group among these, the so-called Flemings (a term which was also applied to those from other principalities in the Low Countries besides Flanders).
This is a summary of the The London Medieval Graduate Network Inaugural Conference by Rachel Scott. The conference was held on November 2nd at King's College London.
This essay examines the waste disposal options used in Ancient Rome and Medieval London, two cities that dealt with sewage in different ways.
What was the nature of the medieval institution which in the early modern period became such a prominent feature of London life?
Modern assumptions about medieval justice still tend to see this process of amelioration as merely occasional and exceptional: mercy needed to be applied only where special circumstances made it inappropriate to apply the full rigours of the law. This, however, is seriously to misunderstand both the purpose and the pervasiveness of mercy in the operation of medieval justice.
By focusing upon the institutional provision made available for victims of leprosy in London between 1100 and 1500, we can explore the complexity of reactions to a disease that might be regarded as either a punishment for sin or a mark of divine favour.
The British capital is home to numerous universities, museums and archives. It is also home to the London Medieval Society, an organization that provides a forum for medievalists to gather and exchange ideas.
Although the Royal Menagerie and its animals are known from documentary records, few physical re- mains survive (O'Regan et al., 2005). Amongst the rare exceptions are two lion skulls that were recovered from the moat of the Tower of London during excava- tions in 1936-1937. These skulls were recently radio- carbon-dated to AD1280-1385 and AD1420-1480.
The individual under examination was context number 19893, from a burial pit situated to the southwest of an early 14th century charnel house.
The Aldermen and civic officials emerge as conservative, but conscientious, men who might press hardly upon minority interests, but had constantly before their eyes the needs of the City as a whole.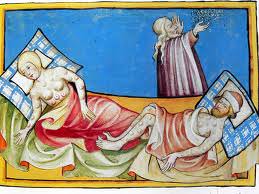 The purpose of this study is to determine whether the Black Death was similarly selective with respect to biological sex-that is, did either sex face an elevated risk during the epidemic or were men and women at equal risk of dying?
A report to be released tomorrow by the Museum of London Archaeology (MOLA) will reveal that a mass burial on the site of the Augustinian priory and hospital of St Mary Spital had thousands of victims from a famine that occurred in 1258.
Records of Italian bankers partially covered over fifty years later by traditional English crests
The extent to which English towns protected children during the Middle Ages is known only in broad outline.
Michael Van Dussen examines a late-medieval Czech account of St Paul's Cathedral in London
The focus of the research will be on evidence relating to London, Norwich, Great Yarmouth, Colchester, Exeter, Bristol, Leicester, Nottingham and York during the period 1250-1500.
In order to understand the regulations that were put into place to deal with prostitutes and their trade in medieval England and France, it is important to have an understanding of what the legislators were trying to regulate. Who were these prostitutes? What acts constituted prostitution? What actions made a person a procurer, pimp, or bawd?
Being a church with a decadent history of both art and monarchy, it is one of the most important and well known structures that exist in Europe. Resplendent as the Abbey appears today, one needs to understand its humble beginnings and development during the Middle Ages
The sample used for this study comes from the East Smithfield Black Death cemetery in London. The benefit of using this cemetery is that most, if not all, individuals interred in East Smithfield died from the same cause within a very short period of time.
The creation of a new burh in London is seen as a natural development of the system of burhs which had been established by Alfred all over Wessex in the previous two years, following his victory over Guthrum's forces at Edington
The past archaeological lives of the St Paul's Cathedral site have been revealed in a new English Heritage book.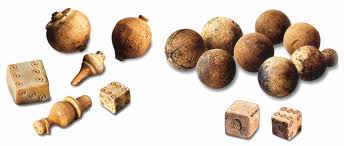 There is an immediate appeal in these early playthings – not least because many of them are strikingly similar to the toys that anyone over the age of about 35 today used to play with in their own childhood.