This phase of growth came to a stop with the Black Death beginning in 1347. Population declined, as well as agricultural and industrial production. The Near East suffered from impoverishment during the second half of the fifteenth century, according to Ashtor. Grain prices fell because of declining demand. Compared to the previous century, standards of living were reduced for the great majority.
In view of the ill-fated attempt of Geheimrat Bode to acquire, in the wax bust of the Flora, a real Leonardo for the Berlin Museum, writers have become more chary in attempting to assign works of sculpture to that artist.
It is clear that medieval Nordic law was transmitted orally long before it was written down. The Icelandic Free State law-book known as the Grágás, for example, specifically addresses its audience, reminding them that "tomorrow we go to the law mountain" Various other stylistic traits indicate previous oral transmission.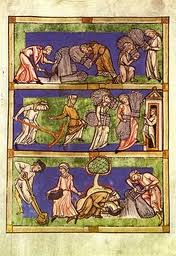 Until recently it was widely believed that feudal tenurial relationships sanctioned and facilitated the extra-economic exploitation of tenants by their lords. Together, the heaviness of rent charges and the arbitrariness of lordship discouraged and depressed tenant investment in agriculture.
Some New Christians managed to escape abroad, founding Jewish communities in Bordeaux, London, Amsterdam, and other cities (Azevedo 359-430). With the union of the Portuguese and Spanish crowns (1580-1640), the number of those who moved to Spain and its American colonies was so great that the word "Portuguese" became practically synonymous with "Jew."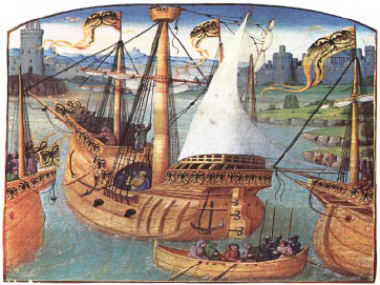 This essay explores these encounters, whether on English shores, on board ship, or abroad in foreign ports.
The Chronica regni Gothorum or Chronicle of the realm of the Goths is the first Swedish national history in Latin prose. It was completed after 1471 by a member of the Uppsala cathedral chapter, Ericus Olai, who, arguably, intended his work primarily for the readership of his own arch see. Ericus professed to compile a history of the Swedish realm from the birth of Christ until his own time and according to the succession of kings and bishops governing from Uppsala.
This study aims to reveal what the role and importance of the different animal species in Turku was. This question is studied through the osteological data and documentary evidence, from the medieval to the post‐medieval period and from an urban‐rural perspective.
Muscovite understanding of how the autocratic ruler and his subjects should interact with each other was explicitly expressed in ritualised con- sultations between the sovereign and his counsellors. In my work, I endeavour to answer the question of how these consultations met the ide- ological needs of the autocracy and the requirements of the state adminis- tration.
The three works of medieval history most clearly connected with the paradigm concept are Willemien Otten,'s From Paradise to Paradigm: A Study of Twelfth- Century Humanism and the essay collections Paradigms in Medieval Thought Applications and Medieval Paradigms.