On the Medieval Urban Economy in Wallachia By Laurentiu Radvan Scientific Annals of the "Alexandru Ioan Cuza" University of Iasi: Economic Sciences Series,…
The Vikings in the East : a Survey of Settlement, Trade and Military Activity c.700 – 1100 By D.A.F.  Adams MA Thesis, University…
The Medieval River Trade Network of Russia Revisited By Forrest R. Pitts Social Networks, Vol.1 (1978/79) Abstract: Medieval trade and communication along the…
Byzantium, the Italian maritime powers, and the Black Sea before 1204 By David Jacoby Byzantinische Zeitschrift, Volume 100, Issue 2 (2008) Introduction: Genoa…
Justinian and the International Silk Trade By Heleanor B. Feltham Sino-Platonic Papers, No.194 (2009) Introduction: In this study I will be looking at…
Tilling the Hateful Earth: Agricultural Production and Trade in the Late Antique East By Michael Decker Oxford University Press, 2009 ISBN: 978-0-19-956528-3 This…
The union of Catalonia with Aragon at the beginning of the 12th century created a power able to expand commerce and dominion over the Mediterranean Sea.
Foreign Merchants in Medieval Barcelona By Guillem d'Efak Fullana Ferré, Alberto Ribas Casasayas, Núria Sauri Sanchez and Máxim Serranos Soler La ville en…
A Medieval Trade Entrepot at Khor Rori? The Study of the Islamic Ceramics from Al-Hamr Al-Sharqiya By Rougelle Axelle Khor Rori Report Vol.2…
Out of the East: Spices and the Medieval Imagination By Paul Freedman Yale University Press, 2008 ISBN: 9780300151350    The demand for spices in…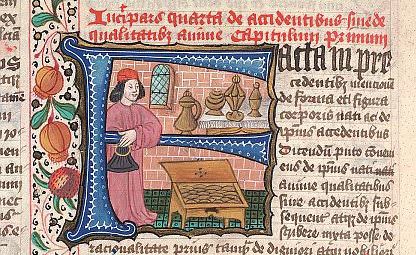 Examines various sources, including written documents, legal sources and art, to see what were the cultural pursuits and interests of medieval merchants.
Levantine Trade Routes and Eastern Europe in the Middle Ages By Zsigmont Pal Pach XVe Congrès International des Sciences Historiques, Bucarest, 10-17 août…
Foreign Merchants in Medieval Barcelona By Guillem d'Efak FULLANA FERRÉ, Alberto RIBAS CASASAYAS, Núria SAURI SÁNCHEZ and Máxim SERRANOS SOLER Paper given at…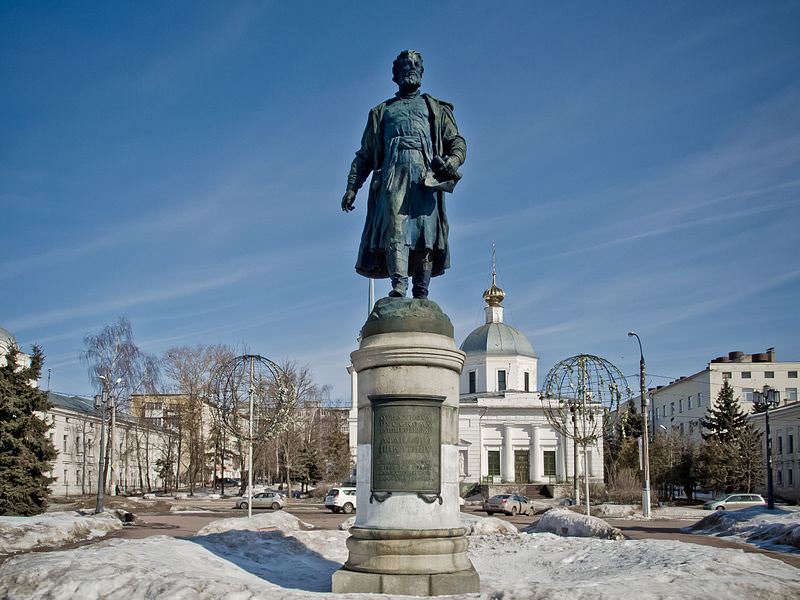 Nikitin departed from Tver', Russia, in 1468 in hopes of trading furs in the north Caspian region. He traveled as part of a group of private Tver' merchants who regularly ventured along established trade routes.
The Confrontation of the Persian Gulf Commercial Emirates in the Thirteenth Century By Seyed Hossain Barshan XIV International Economic History Congress (2006) Introduction: The sea state…
Bridging the gap: the hanseatic merchants' variable strategies in heterogeneous mercantile environments By Ulf Christian Ewert and Stephan Selzer XIV International Economic History Congress (2006) Abstract: The…
A New Deal: Bruges Burghers and Venetian Merchants Invent Mercantile Gambling By David G. Schwartz XIV International Economic History Congress (2006) Introduction: Today,…
Money and trust. Amsterdam moneylenders and the rise of the modern state, 1478-1794 By Marjolein 't Hart XIV International Economic History Congress (2006)…
Enforcing cooperation among medieval merchants: The Maghribi traders revisited By David Harbord Unpublished, 2006 Abstract: We revisit Greif's (1993) analysis of trade between the 11th-century…
Polish-Flemish Trade in the Middle Ages By Marion Malowist Baltic and Scandinavian Countries, Vol.4:1 (1938) Synopsis:  Comparatively little is known regarding Poland's foreign trade…
Bruges and the German Hanse: Brokering European Commerce By Peter Stabel The Sea in European History, edited by Luc François and Ann Katherine Isaacs (University…
Western Africa To circa 1860 A.D.: A Provisional Historical Schema Based On Climate Period By George E. Brooks African Studies Program, Indiana University:…
Regional fairs, institutional innovation and economic growth in late medieval Europe By Stephan Epstein Economic history review, 2nd ser., 47 (1994) Synopsis: Examines…
The textile industry and the foreign cloth trade in late medieval Sicily (1300-1500): a "colonial relationship"? By Stephen Epstein Journal of Medieval History,…
London: The Forgotten Hanseatic City Chaired by Tim Connell Lectures given on June 14, 2007 Synopsis: Die Hanse (the Hansa – the Hanseatic…