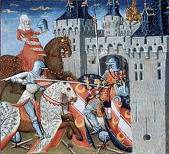 The Arthurian oeuvre traditionally maintains a plot structure that requires knights to depart from the Round Table, either as a response to a challenge or in quest of chivalric "aventure," followed by a return to Camelot. Within this narrative framework, there exists an intricately designed logic to descriptions of movement and travel. In particular, sex and travel appear inseparable.
The medieval English forest has long been a space of contested legal meanings. After King William I first created the 75,000-acre New Forest, the English monarchy sought to define the vert, both legally and ideologically, as a multiplicity of sites in which the king's rights were vigorously enforced.
This book is the central one of Troilus and Criseyde's five books, with the sexual union of Troilus with Criseyde forming the climax and turning-point of the entire plot-structure, condensed at the start of the work by Chaucer in the words "fro woe to wele and after out of joie."
It is the contention of this thesis that the link between fairytale and romance which I previously mentioned as disparaging to romance is in fact a strength of romance.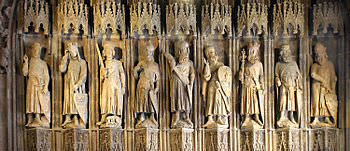 The evidence concerning the ownership of this manuscript is tantalizingly fragmentary. Its beautifully decorated borders contain the initials AM in monogram and the Old French devise "Ie n'en voy nul jusques au trespas" in banderoles.
The hugely popular TV shows The Bachelor and The Bachelorette have now been on US television screens for about ten years, but medievalist Paul Patterson, Ph.D., assistant professor of English at Saint Joseph's University in Philadelphia, says the plots for both TV hits were written long ago.
Tristan and Isolde is an Arthurian legend, the origins of which predate Arthur's Roundtable. Scholars generally agree that the story of Tristan and Isolde is Celtic in origin.
The main issue, then, is how Arthurian women characters have been portrayed throughout the centuries and the reasons for those particular ways of portrayal.
The pull toward the taking of personal vengeance is at least as evident in the medieval West as at other times and in other places. It is, indeed, a staple theme of entertainment literature.