Another fantastic talk. Professor Caroline Bruzelius talks to us about medieval art, architecture, and the role of the cathedral in Medieval society.
Medieval people ate a lot of bread. A lot. They ate pounds of bread every day, and even used it as plates – or trenchers – which sounds both practical and delicious (although trencher bread was usually stale).
Professor David Wacks's fascinating discussion of the Iberian Peninsula and it's incredible linguistic heritage.
Susan Abernethy's latest piece looks at a letter from Sir George Talbot, Earl of Shrewsbury to his wife, lady-in-waiting to Elizabeth I, Bess Hardwick.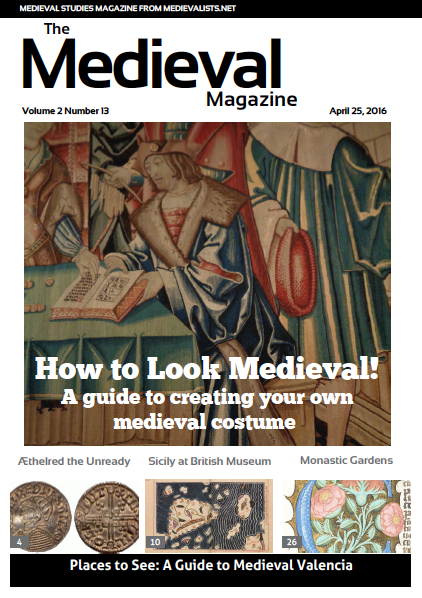 This week's issue gives you thrifty advice on looking medieval, and explores the Spanish city of Valencia. Plus, Æthelred the Unready, Vikings, Monastic Gardens and the British Museum.
Jean Froissart, probably the most famous of the fourteenth-century chroniclers, described Joan as 'in her time the most beautiful woman in all the realm of England and the most loved'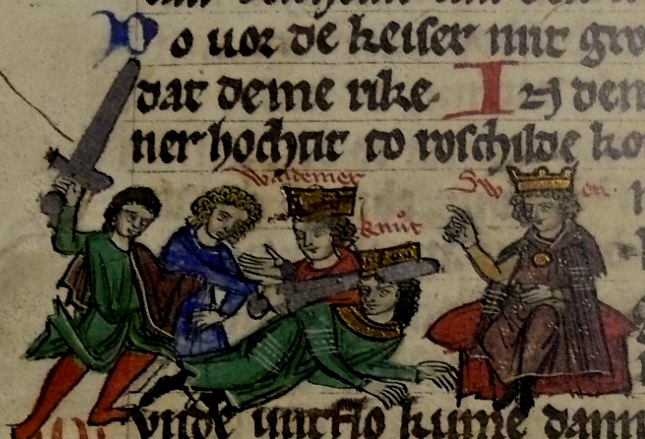 We know that medieval kings and queens did read. The question of the day is: what did they read?
Valar Dohaeris! We shall see!
Do you know the names of each of these different weapons?
As a new season of Game of Thrones is set to begin, we take a look at the influence of the Middle Ages on the works by George R.R. Martin.
Susan Abernethy brings us back to medieval Scotland once again to look at another Scottish Queen, Yolande de Dreux.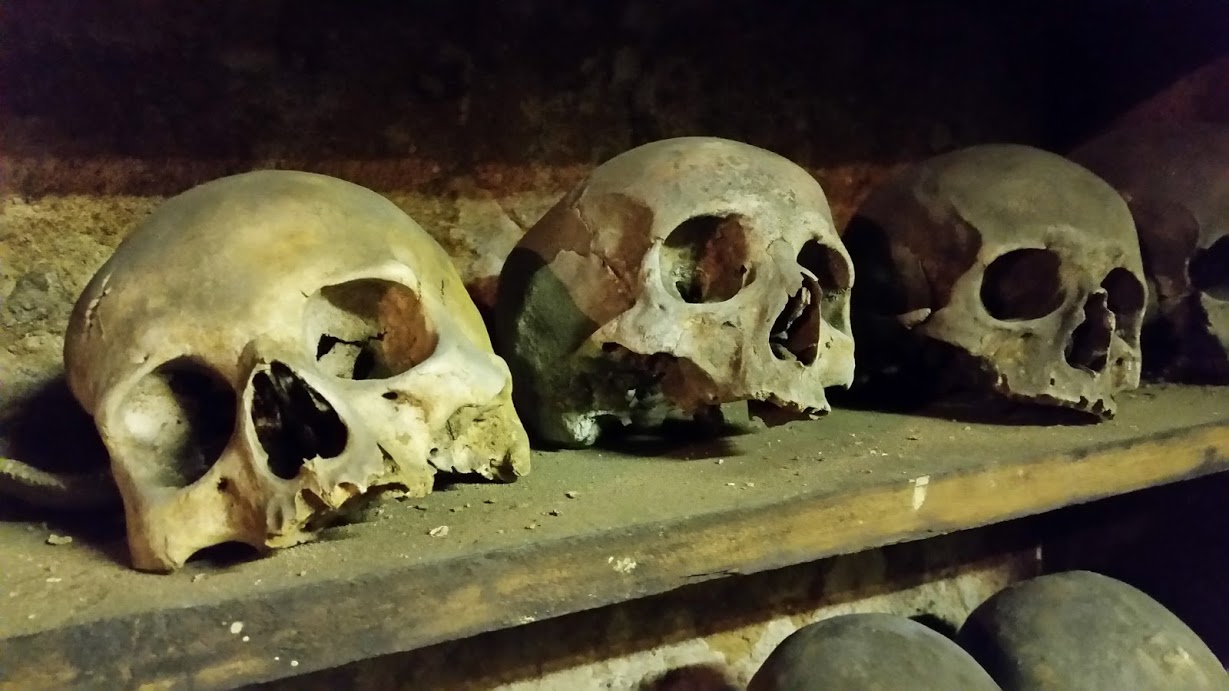 In the past seven months, the Rothwell Charnel Chapel Project has evolved to become more than just a research and preservation project, but has morphed into a virtual exhibit, and fascinating online learning resource that will be available globally.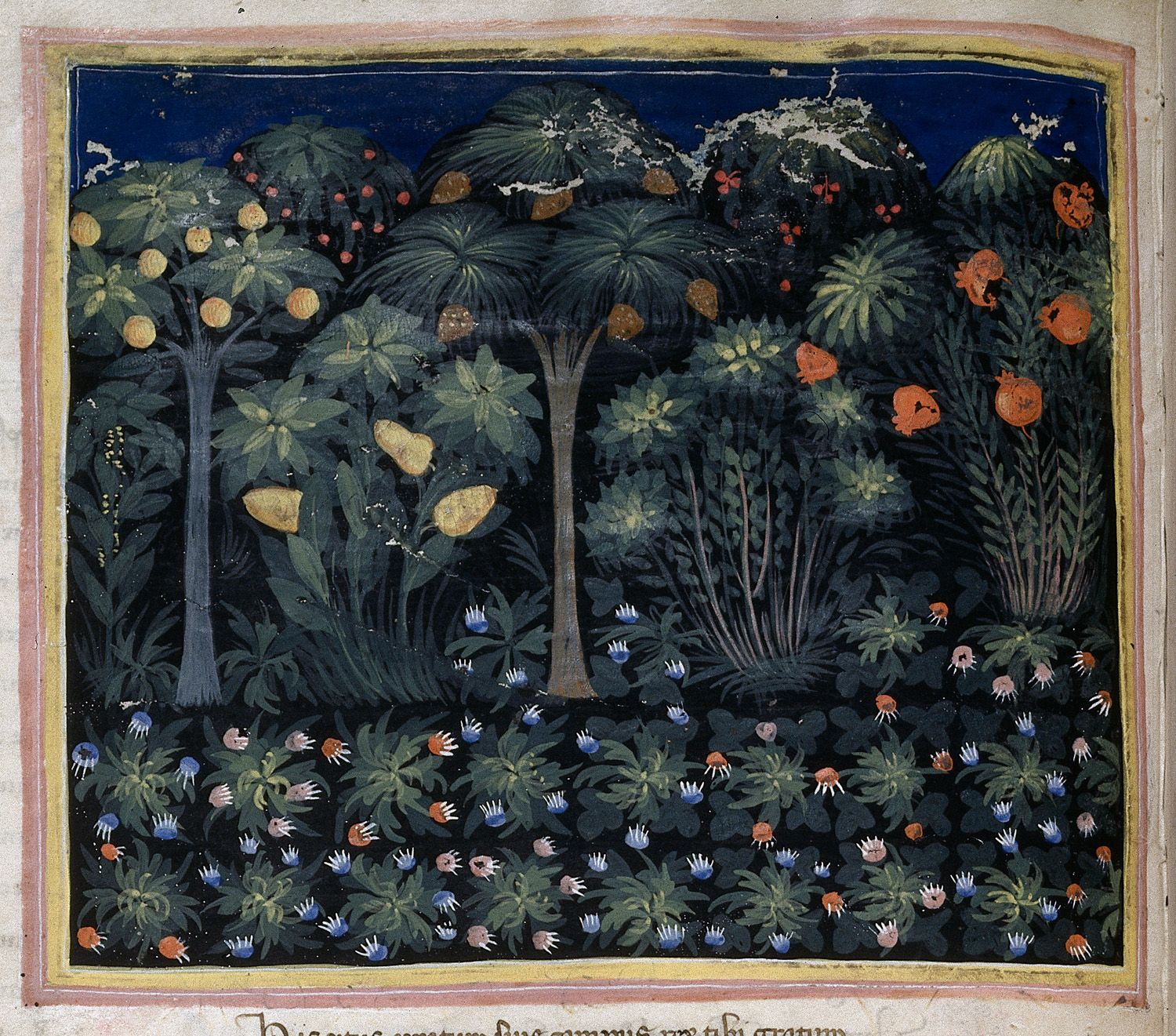 When it came to healthy living, medieval people were careful on what they ate. It was commonly believed that foods could offer good (and not-so-good) consequences to the body, but it was hard to remember what ailments a certain food could cure. In steps Henry of Huntingdon to offer us a poetic guide to the healthy and medicinal qualities of what you can find in a garden.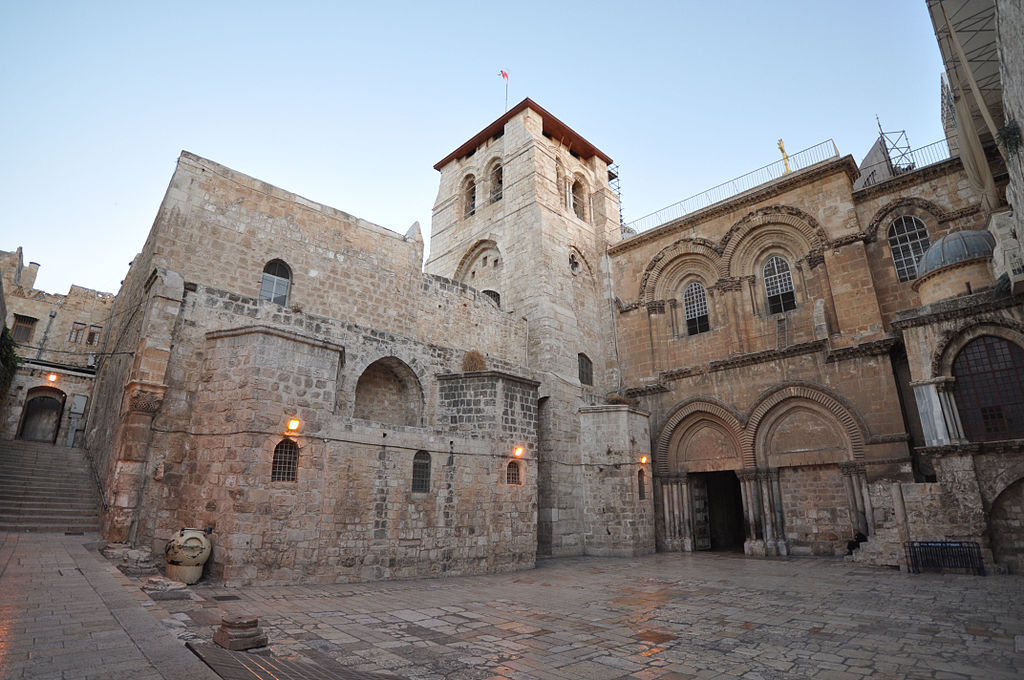 The Museum of the Order of St. John is hosting a series of events and talks to promote their project: Bearers of the Cross: Material Religion in the Crusading World 1095-1300.
Besides being chillingly beautiful, this is one of those fantastic moments for literature scholars in which, by describing what life might have been like in a former time, the poet reveals something of his own age: what people of his time thought glory days should be like.
Susan Abernethy brings us the story of Alexander II of Scotland's French Queen, Marie de Coucy.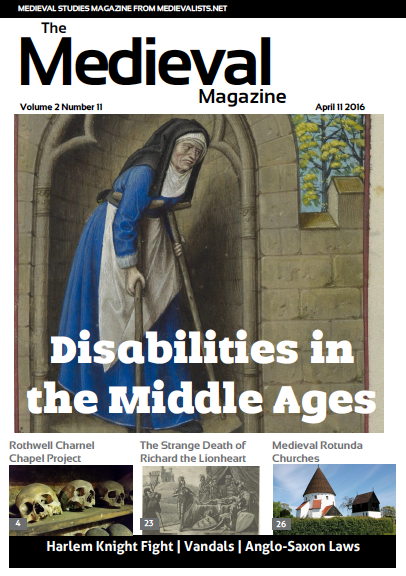 This week we look at disability studies and the Middle Ages, the death of Richard the Lionheart, Rounded Churches, and knights in Harlem.
Only a small fraction of the writings created in the Middle Ages have survived to the present day. Throughout the medieval period manuscripts would be destroyed or recycled, and in more recent centuries this process only worsened as fires, theft and neglect led to more losses. Many great works from the Middle Ages have been lost, with little hope that any copies survive. Here are five lost works that we would love to see again.
On March 31st, I attended the fifth annual Sowing the Seeds: Measuring the Medieval Economy conference at Cambridge University, organised by Jordan Claridge and Alex Brown. It was a full day of discussion about the current research beng done in medieval economics, and a look ahead to the future.
A new issue of Medieval Warfare Magazine is about to hit the shelves. The theme for this issue is the War of the Sicilian Vespers.
Kelly Evans'Anglo-Saxon novel centres around the story of Aelfgifu of Northampton (990-1040); from her rise in court and eventual marriage to one of England's most famous early kings, Cnut the Great (995-1035), to her repudiation, and later life with her sons after Cnut's passing.
Since a castle is its corporate logo, we should hardly be surprised that castles, as well as other elements of medieval architecture, figure prominently in a host of classic-era Disney films.
This week we report on the discovery of a possible Norse farm on Newfoundland, as well as how England was almost invaded during the reign of Richard II.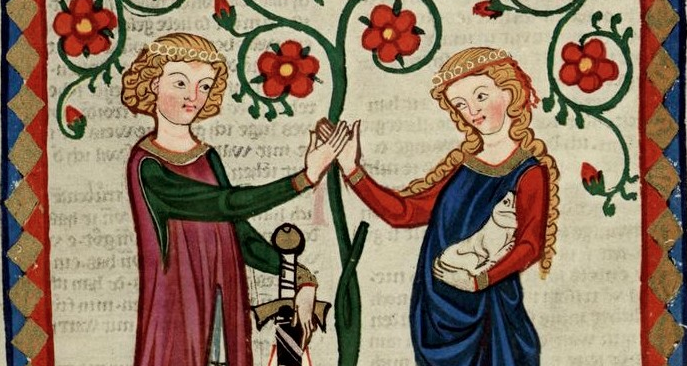 Following up on her post about Perkin Warbeck's wife, Lady Katherine Gordon, Susan Abernethy brings us a love letter from the pretender to the Tudor throne to his future wife.