Medieval News
On the tail of his successful Unreal City Audio tours, and the release of his critically acclaimed book, London: A Travel Guide Through Time, Dr. Matthew Green has launched his latest venture, the History of London Course.
Medieval Articles
Our focus is on medieval Irish literature—one of the earliest written vernaculars in Europe. Within this rich tradition, the face of evil changes according to genre.
Phrases such as 'bride of Christ' and passages which describe Christ as a 'Bridegroom,' a 'Spouse,' and a 'Lover' appear in a wide range of Christian texts composed in both Latin and vernacular languages.
This article will suggest that its presence is much more sinister than that of a wise observer shaking his head as he sees the follies of mankind.
In Brown's book, Professor Robert Langdon is pitted against an adversary who is a Dante fanatic. Bertrand Zobrist, a biochemist, is 'a proponent of the Population Apocalypse Equation', the alleged mathematical recognition that only a mass extinction event can save our planet.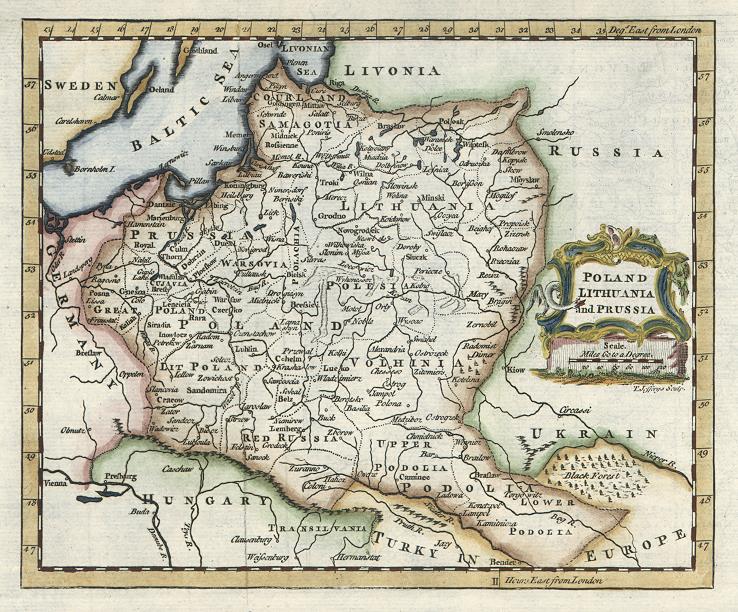 The roots of the first Polish dynasty – the Piasts (from the 9th century to 1370) – came from Major Poland.
Medieval Videos
The portrayal and (mis)use of the figure of the Jew and the Muslim in vernacular sermons and wall paintings from medieval Denmark and Sweden.
In this lecture, Professor Williams will be examining depictions of smiths from Norse mythology on Viking Age stones in the British Isles, as well as on rune-stones and picture-stones from Scandinavia.
This talk outlines how archaeologists can reveal the globalised world, with examples from medieval West Africa and the Indian Ocean. What can objects tell us about how our ancestors engaged with their immediate world, and the world beyond?
Medieval Books
What was pilgrimage like in the Middle Ages? Do modern day routes faithfully retrace the steps of long ago pilgrims? How has pilgrimage changed over the course of hundreds of years? Tourist? Pilgrim? Or both? What is the meaning of pilgrimage today?
The Norman Conquest: William the Conqueror's Subjugation of England look at the origins, course and outcomes of William the Conqueror's conquest of England 1051-1087.
Three Sisters, Three Queens by Philippa Gregory pulls together the lives of Margaret Tudor, her younger sister Mary, and Katherine of Aragon.
Medieval Movies & TV
Released in 2009, also under its German title, ,Die Päpstin,, ,Pope Joan' recounts the medieval legend of Johanna von Ingleheim, a woman who disguised herself as a man, lived as a monk, and eventually went on to become pope in the ninth century.
What do you get when you mix Burt Reynolds, Jason Statham, Ray Liotta and Ron Perlman in a movie together? You get a horrible movie. Those worlds are never meant to collide, and never in a fantasy movie.
A Templar and a Muslim; their strange friendship is the premise of this week's movie based in the 12th century immediately after the disastrous Battle of Hattin.
More Medieval History
A summary of a paper given by Professor Christina Lee at the University of Nottingham's "Making the Medieval Relevant" Conference.
The final talk in Sesson #1041, Engaging the Public with the Medieval World, looked at what English children are being taught in school. How much medieval history is in the new programme that was released in September 2014? Megan Gooch, Curator at the Historic Royal Palaces breaks down the English system for us in her paper, 'Imprisonment, Execution, and Escape: Medieval History and the National Curriculum'.
How does the use of unscripted, adaptive, historical interpretation boost the tourist experience? Right on the heels of our look at the Tower of London's visitor engagement, we heard a paper from Lauren Johnson, Research Manager for Past Pleasures, the oldest historical interpretation company in the UK who educate and entertain the public at historical sites, museums, on stage and and on TV.
A talk about how historical sites, like the Tower of London engage the public. How to handle visitor expectations, what do people come t see and how to tell history in a captivating but accurate manner.
This session (#508) was one of several at Leeds devoted to exploring childhood in the Middle Ages. Our presenters talked about the stereotypes of adolescence, and what the coroner's rolls revealed about the deaths (and lives) of medieval children.
These three novels in the series Kindred of the Sea, by C.J. Adrien, are aimed at a young adult/teen audience
Before queenship and Camelot, Guinevere was a priestess of Avalon. She loved another before Arthur, a warrior who would one day betray her.
What I find most compelling is the struggle to create a country which became England, a struggle that must have seemed hopeless at times and which roiled Britain in constant fighting. We think of England (especially) as a peaceful landscape, but in the 9th, 10th and 11th centuries it was horribly brutal and merciless.
Last week, we spoke with Dr. Matthew Green about his new History of London course. This week, we take a peek into the first lecture of the series, a 'teaser' on Medieval London in 1390.
The potential of video games for teaching history is receiving increasing recognition. However, the greatest emphasis is on their use as tools in secondary education. The few studies focusing on undergraduate education demonstrate the use of games to create an immersive historical experience with counterfactual options.
It is one of the most popular video games ever created. Moreover, educators are finding ways to use Minecraft as a teaching tool, and one that could be ideal for learning about the Middle Ages.
Dark and visceral, the graphic novel version of Beowulf created by Gareth Hinds is considered to be one of the most successful adaptations of the Old English tale.